This year's PAX Rising floor at PAX Aus was jam packed with indie developers, who stole the show in my opinion. One of the many wonderful developers on show at PAX Australia this year was Another Indie, a leading international indie games publisher who were showcasing their amazing game Lost Castle.
I had the chance to sit down and play Lost Castle, a rogue-like RPG that wants to kill you over and over, yet somehow still makes you want to come back for more. Lost Castle is an action packed 2D-dungeon crawler with tons of chibi charm. Offering a choice of single or two player co-op campaigns with multiple play-through options, with a diverse variety of randomly generated characters. you're sure to be happy no matter what the outcome.
An action-RPG beat'em up with rogue-like elements and randomised dungeons, my first time playing Lost Castle I was generated as a mullet haired warrior ready to take on the world! You don't start with weapons, instead gathering them from chests along with potions, armour and other loot along the way. I used a controller to play this game, which I personally found made it much easier to control and enjoy the game. However if you are more familiar with keyboard commands then this is fine as well.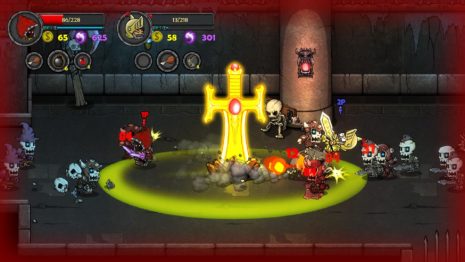 Castle Harwood used to be governed by nobles. Unfortunately, evil came upon the land and ended the once calm days. People are now being tortured, enslaved and murdered by demons. Gradually the demons wanted more and began to invade the surrounding areas. For humanity, honour and treasures; braves from far and near have come continuously to enter Harwood to find the root of all these evils…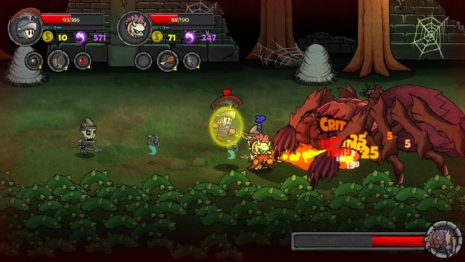 Key Features:
Rogue-like and massive random contents.
70+ items and 50+ potions with various effects.
100+ weapons and 50+ armour. Various attack actions with different types of weapons.
Randomly generated dungeons, items, enemies and bosses.
Sacrifice system: Level up your hero and gain new abilities.
Singleplayer campaign or co-op for two players.
Available now on Steam, Lost Castle is well worth the purchase as one of those games which grows on you the more you play it, until you become a fully fledged addict of the rogue-like, beat-em-up genre. One thing was clear after my time playing Lost Castle, whoever gets this game is in for endless hours of fun.