Local Melbourne game developers and filmmakers TeePee Studios were centre stage at 2018's PAX Australia. Within the PAX Rising area, the studio presented four of their ambitious and exciting projects for convention-goers to experience, fall in love with, and discuss with some of their leading developers. DimensionsVS, Staff Wars: Wizard Rumble, Echoes of Orion, and mobile classic Dungeon Swipe were all on show at their best. For those who didn't see what the group offers, here is a brief highlight reel of the work.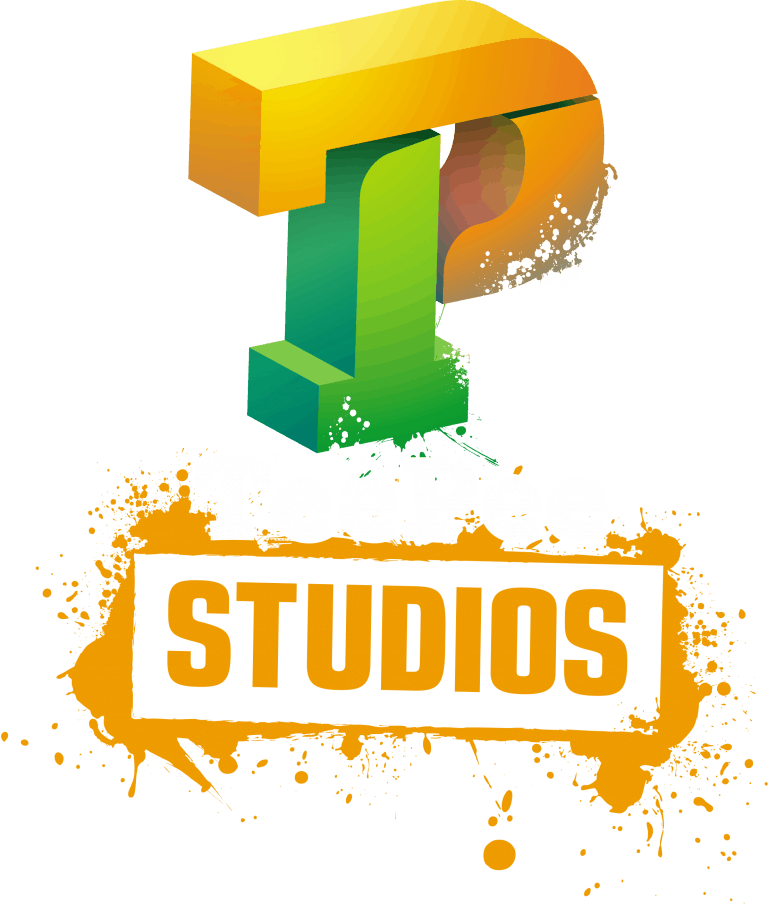 TeePee Studios formed only in late 2016 by founders Peter Daly and Thomas Sutcliffe as a visual effect and film production studio. Venturing forward in 2017, the group realised their passion for digital media production and began developing television content and, most importantly, video games.
Now, TeePee Studios works adjacent world-class Australian creatives to produce cinema, television, and video game productions that "serve thought-provoking narratives and entertaining characters that appeal to audiences around the globe".
The multi-skilled team is also incredibly proud of its diversity.  Speaking to Sutcliffe over the weekend, he emphasised their inclusive work environment of LGBT+ individuals. They possess a complete will and ambition to improve the current industry standings of acceptance and diversity in order to bring to light new and advancing ideas. The games and other media TeePee produces all clearly include the ideas of a varied culture and mind, helping make their concepts that much better. It is always wonderful to see and hear about such progression within the gaming sphere, particularly when it is as close to home as Melbourne.
Anyway, let's get on with the games! Primarily on show is the studios' upcoming release DimensionsVS. Currently free for all to play and download right now on Steam Early Access, the "chaotic party-brawler" allows up to four friends to battle it out in high-octane stages as six zany characters. Playing online or local, each player can choose one of the parody representations of other media characters – guessing who is inspired by who added an extra bit of fun.
The game currently includes the traditional brawler mode, a training mode, a Break the Targets mode, and a customisation to create your own unique looks with a variety of outfits and effects. In the future, crazy items to shake up battles, new stages and characters, and comprehensive modes like Capture the Flag and Team VS Tank will continue to improve and take this upcoming arcade-fighter into a monopoly.
"It feels and looks smooth. On-par,  if not better, than Nintendo's popular brawler…"
For a completely free-to-play game, the quality of gameplay and design is absolutely astounding. It feels and looks smooth. On-par, if not better, than Nintendo's popular brawler. Honestly, if this game gets the attention it deserves, it could be the next big fighter at the next LAN party or tournament. Each character has their own unique playstyle; heavier characters hitting big and large whereas smaller and more nimble ones focus on combos and precision.
Combined with classic and fairly designed stages that feel traditional yet are incredibly appealing, it's an almost perfect recipe. The developers didn't fray away from discussing the current errors and bugs being worked out with the title. However, TeePee's approach to development and the current state of the game is so impressive that it will be ready to go gold in the coming months.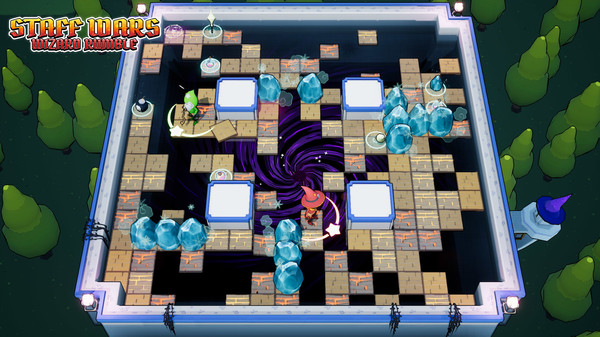 Have you ever wanted to play Bomberman on a fantasy-landscape, where characters are also plagued by an impending vortex doom? Luckily, Staff Wars: Wizard Rumble is exactly that. The cute, chaotic, round based party game for two to four players pits a group of Magi atop a shoddily constructed Wizard Tower where the floor is slowly taken out from beneath. A variety of high-powered dangerous spells, items, and contraptions help in the demolition of the ground underneath opposing Magi. Merlant the Wise, Alastort the Moody, Bumblebutt the Magical, and Grandolt the Yellow aren't much besides chibi colour swaps. However, the charm and accessibility in the game are incredible. For a mere $9.99 USD on Steam, Staff Wars: Wizard Rumble is evidently a title for any party's roster of drunken fun.
Dungeon Swipe is TeePee Studios' endeavour on the mobile dating and gaming market. As clearly as the name suggests, the quick and addicting smart-phone game asks players to swipe left or right to make decisions on progressing through dungeons. With rogue-like qualities, it really is a great way to spend time on the train or in other means of transport.
Producer Thomas Sutcliffe explained the fustration with touch controls in mobile gaming on cramped public transport, influencing the simplicity and usability of this game. Sutcliffe alongside Peter Daly, Jason Butterfield, and Jesha Honey alone made this intriguing swiper. It will be coming to all mobile stores soon, so keep a keen eye out for it.
Echoes of Orion may be TeePee Studios' most ambitious and interesting title on display. The vivid and friendly looking Monster Hunter style game features heavy influence on co-op and creature capturing among alien plains. Only a few weeks into development and the game is already running and being shown at Australia's largest gaming industry convention.
"People passing by at PAX Rising exclaim "WOAH, that looks cool" on multiple occasions within the short time we spoke…"
As it stands, the gameplay is simple yet easy to play with plenty of room for an in-depth narrative, crazy creatures, and amazing gameplay. Standing above the rest is the work by the design team. Nathan Sola, Flynn, and Josh Sutcliffe in collaboration with the rest of the small, tight-knit team have already envisioned a strikingly beautiful and childlike cartoon style that resonates with anyone.
People passing by at PAX Rising exclaim "WOAH, that looks cool" on multiple occasions within the short time we spoke with the team. TeePee and the rest of us are looking forward to seeing what comes out of Echoes of Orion.
TeePee Studios is only one of the many fine developers that Melbourne and Australia are lucky enough to have. Heaps of other studios were on the PAX Rising 2018 floor this year at the Melbourne Exhibition Centre, you can read all about it in our PAX Australia 2018 reports.