Ahh, isolation. We've gotten used to it in 2020, particularly in Melbourne where we are, as of time of writing, still in the midst of a lockdown that means you basically can't leave the house. You certainly can't go far or have any sort of adventures… unless you consider a trip to your local Woolies an adventure, that is. So, the opportunity to spend my solitary time at home with a VR headset transporting me to otherworldly destinations felt too good to pass up. The tantalising Oculus Quest has been keeping me company, and while it might not be the biggest technical powerhouse available, it absolutely brings value in other areas, such as its all-in-one wireless capability and the fact you don't need a beast PC to run it – or, any PC at all.
Previously, I've only dabbled in VR on a consumer level; I used to own a PlayStation VR but found it pretty limiting, both on a visual fidelity level but also the fact that the extensive cabling meant that being seated was usually the only logical option, unless you're a fan of being in a tangled mess. After spending time with Oculus Quest, I can't imagine being permanently tied to a computer ever again.
To start, the wireless factor of Oculus Quest is certainly its most appealing feature. I'm used to having chords and cables coming out of my VR headsets after PSVR and testing out other platforms at PAX and with friends, but this is the first time that I've felt like I had an experience in my home that actually made me feel like I could move around freely, without being tethered to something. Setting boundaries in your living room is easy enough, with a non-intrusive (but impossible to miss) virtual grid appearing around you when you stray too close to the border. I only punched a wall once, and it was out of pure excitement.
The best bit? You don't need a computer to enjoy Oculus Quest. Like, at all. Even with all of my gaming knowledge, I'm not ashamed to say that I didn't realise this. As VR is a space I haven't explored properly in fear of its cost, not only to purchase the headset but to pay for a PC rig that would run high intensity VR software. In that sense, Oculus Quest feels a bit like witchcraft. Simply pairing it up with an app on your phone to ensure the firmware is up to date opens you up to a store with a variety of games that you can download onto the headset and play wirelessly with ease. The catalogue continues to grow, but popular and amazing experiences like Beat Saber, Moss, SUPERHOT, Ghost Giant and more will run natively on Quest, which for me removes a huge barrier for entry. Just buy this headset and you're basically good to go, with minimal setup required.
While wireless is absolutely the recommended way to play, you're going to limit yourself in terms of game library if that's all you stick to. Oculus Quest is a very cool piece of tech, but there are some notable big releases that won't run on the headset itself, such as Half Life: Alyx, Walking Dead: Saints & Sinners and Boneworks, to name a few. These aforementioned games are three titles that truly feel like they are worth investing in VR for, so players may feel disappointed that they are limited with the Quest library (which is still pretty extensive, mind you).
"…able to have a seamless wireless experience that utilises the heftiness of the computer with the tetherless freedom of the headset – best of both worlds, truly."
That's where the Oculus Link cable comes in. This cable, which I was also provided for testing, allows you to plug into a PC or gaming laptop; like the Alienware M17 R3 that I'm currently reviewing and is more than capable of running high-quality games like nobody's business. Then you play these experiences either through the Oculus Rift app on desktop or through Steam VR, as examples. This gives you the full access combination you'd dream of – the wireless headset for Quest experiences, and access to a larger, more complex, plugged-in library if you want it.
Playing "wired" with Oculus Link does have some drawbacks though – apart from the obvious "less freedom" thing. The cable itself is still in beta, so I'm hoping they can work on its implementation more with apps like Steam VR, as there were times I would move slightly too far from the laptop, creating a bit of tension, and that would be enough to "disconnect" me from the game, requiring me to take the headset off, quit the app, restart the game and reload the checkpoint. Some games also require you to reach behind you as if you're grabbing ammunition from a backpack – if you slightly knock the cable… bang, disconnected, take the headset off, restart the game, reload the checkpoint.
When you're playing something as immersive as VR, nothing pulls you out of it quicker than having to take the headset off and see last nights take-away and dirty dishes on the kitchen bench nearby. There is a wireless option though which connects Quest to PC in a different way, a Virtual Desktop that you can purchase for the price of a game. My colleague Elliot has had success with this, but noted that you need a strong internet connection with low latency to be able to have a seamless wireless experience that utilises the heftiness of the computer with the tetherless freedom of the headset – best of both worlds, truly.
The main criticism with Oculus Quest is that it's not the most visually stunning virtual reality experience available. I've tested a few kits that had a lot more detail, less blur, less grainy texture and just higher quality graphics in general, so the benefit of being wireless comes with a trade-off that it's not going to look as impressive as a beefed-up PC will allow. I also feel like the Quest is a bit front-heavy, and at times felt like it was maybe close to falling off my face. I've seen people online recommend putting a battery pack on the back to make it more balanced (and increase battery life, which is usually a couple of hours), but I didn't try this. I found even with my unreasonably big head that the headset was still pretty comfortable to wear for long periods, despite the concerning feeling like it might slip off at times.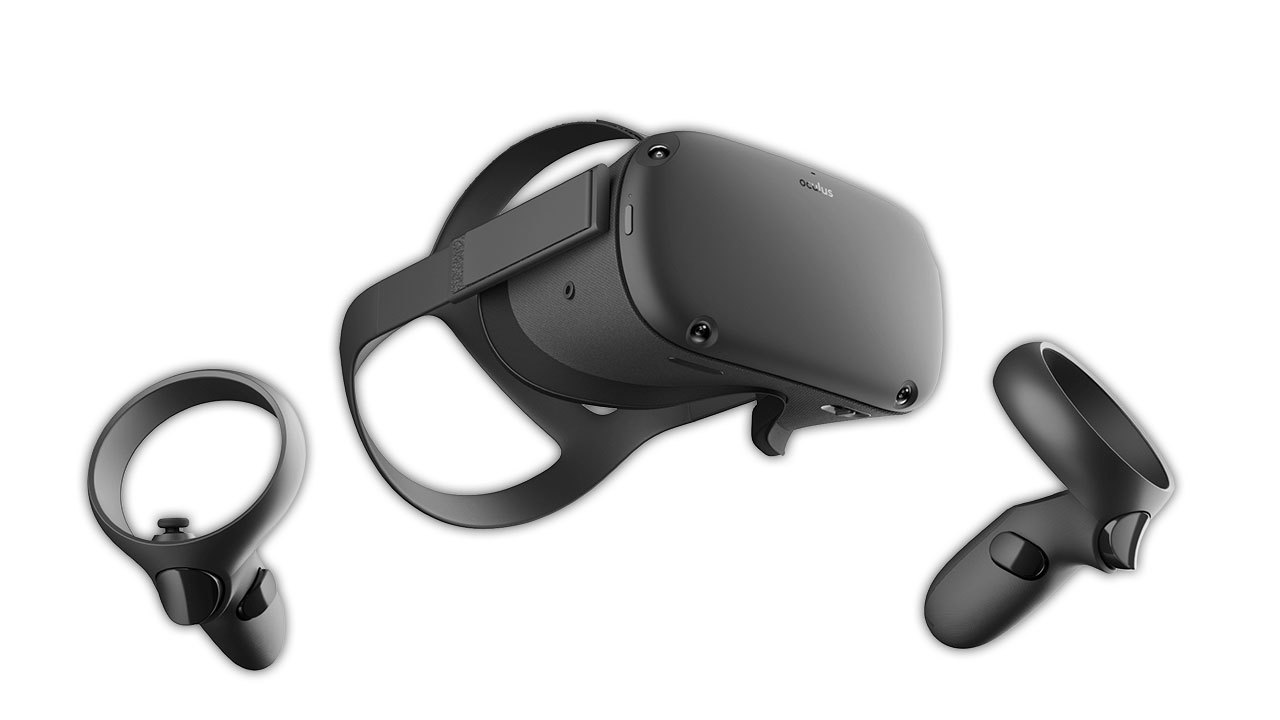 In my mind, the flexibility of the wireless function of Oculus Quest with the added ability to plug in to a high-powered PC with Oculus Link to play those VR titles that push the technology a little bit further more than justifies its value. It also retails at what is a pretty reasonable price compared to alternative more-expensive options from its competitors (around the $600-700AUD mark and an extra $100 or so for the Link). Considering that's the likely cost of the next generation of consoles launching later this year, perhaps an investment in virtual reality could permanently change the way you game.
The question is, do you buy one right now? Well, they're pretty hard to find stock of at the moment anyway, but I'd say give it a few weeks, at least – there's been leaks of a new Oculus Quest headset in the works, with improved battery life, higher quality visuals and better sound. Like an Oculus Quest 2.0, which, if it's improving on what is already a solid product available right now, I'd say to pick up without hesitation.
Ultimately, I'll be keeping an eye out for this announcement. A couple of months ago if you'd asked me "Hey Luke, what do you think about virtual reality?", I would have told you it's a bit of an unproven fad and then gone back to sitting on my couch. Now, after 6 weeks with Oculus Quest, I'm enamored with the possibilities the platform can provide and excited for the future.