Each week there are plenty of new games coming out. Although with so much going on it can be hard to keep track of them all. Thankfully Checkpoint is here to sift through them all and bring you our highlights of the week.
So let's jump in and have a look at what's coming out in gaming this week.
Kingdoms of Amalur: Re-Reckoning
Date (Aus): 08/09/2020
Genre: RPG
Platforms: PC, PS4, Xbox One
"The hit RPG returns! From the minds of the bestselling author R.A. Salvatore, Spawn creator Todd McFarlane, and Elder Scrolls IV: Oblivion lead designer Ken Rolston, comes Kingdoms of Amalur: Re-Reckoning. Remastered with stunning visuals and refined gameplay Re-Reckoning delivers intense, customizable RPG combat inside a sprawling game world.
Uncover the secrets of Amalur, from the vibrant city of Rathir to the vast region of Dalentarth to the grim dungeons of the Brigand Hall Caverns. Rescue a world torn apart by a vicious war and control the keys to immortality as the first warrior ever to be resurrected from the grips of death."
OkunoKA Madness
Date (Aus): 08/09/2020
Genre: Platformer
Platforms: PC, PS4, Xbox One, Switch
"OkunoKA Madness is a platform game in which you play as KA, a blue hero who must save the world of souls from the evil hands of Os – his bitter enemy.
You will have to jump, run and overcome obstacles through unique and colorful worlds with more than 100 levels, collide with bosses completely out of your mind, find hidden secrets, surprises to unlock and an even more difficult world: Madness!

Let The Madness Begin!"
Necromunda: Underhive Wars
Date (Aus): 08/09/2020
Genre: Strategy
Platforms: PC, PS4, Xbox One
"Deep below the nightmarish, polluted hive cities of Necromunda, in the twisted, vertiginous, dark tunnels of the Underhive, rival gangs fight to the bitter end for personal power, wealth, survival and the honour of their Houses. Only the strongest survive.
Lead, customize, and grow your gangs of Escher, Goliath, and Orlock. Specialize each member and send them to battle in hazardous dystopian environments. Exploit the terrain in tactical gunfights: climb raised walkways to take advantage, set traps, and ambush foes to force them into bloody melee engagements."
Star Renegades
Date (Aus): 09/09/2020
Genre: Strategy
Platforms: PC
"A service robot named J5T-1N has arrived in your dimension to warn of impending doom from an overwhelming force known as the Imperium.
Fight for survival across a procedurally generated and emergent mission-based campaign through reactive, tactical turn-based battle system that emphasizes interrupts and counters. Standing in your way is an intelligent Adversary system with enemy officers that evolve and move up in the ranks.
As your band of heroes fall in the fight against invading Imperium and hope is all but lost, J5T-1N must be sent to the next dimension with everything you've learned to give the next group of heroes a chance to prevail. Each dimension, and each playthrough is unique, challenging, and never the same."
Redneck Ed: Astro Monsters Show
Date (Aus): 10/09/2020
Genre: Beat 'Em Up
Platforms: PC
"Redneck Ed: Astro Monsters Show is an energetic, colorful arcade-style beat 'em up that follows the misadventures of Ed, a simple mechanic, in the world of intergalactic show business. Explore the behind-the-scenes inner workings of the galactic gladiator tournament, solve mysteries, and earn fame among the alien masses, all to get Ed's stolen face back!
A riot of colors in a whimsical world populated by aliens that need to be seen to be believed. Inspired by timeless movies and classical games, the levels contain tons of Easter eggs, so a-hunting Ed will go!
Don't ever think about stopping, not even for a second! Gotta keep the producers happy, lest they axe your contract together with your head. Attack to the sick beat of the killer soundtrack as you take on impossible enemies. If it bleeds – Ed can bash its skull in with a wrench!
You're an actor swept up in the cutthroat world of show business. Killing monsters, conquering bosses, going on life-threatening adventures across awesome outlandish levels — all of this is still just the wrapping. Dig deeper and uncover the twisted plot behind all the glitter and gorgeous visuals. How the final episode of the show will play out is entirely up to you!
Face off against endless hordes of cosmic abominations, solve puzzles, and knock over a few glasses at a bar, looking for allies who would help you find the answers to the mysteries that plague the intergalactic entertainment industry.
Lights! Camera! Show 'em what you got!"
Cloud Gardens (Early Access)
Date (Aus): 10/09/2020
Genre: Sandbox
Platforms: PC
"In Cloud Gardens players must harness the power of nature to overgrow lo-fi scenes of urban decay and manufactured landscapes. By planting seeds in the right places, they're able to create small overgrown dioramas of brutalism and beauty, salvaging and repurposing hundreds of discarded objects to create unique structures for nature to reclaim.
Players can dive into a relaxing sandbox mode with no goals, where they are simply left to delight in their own creativity and create beautiful scenes, or take on a "campaign" of six chapters, where the task is to strike a balance between nature and the manufactured by covering each scene with salvaged objects and lush vegetation.
This is a chill game where the player is allowed to delight in their own creativity. The player's task is to completely cover the scene in plants. As you overgrow the objects, a meter fills to show your progress. You are given objects to expand the scene. These objects contribute energy to the growing of plants, but you will also have to cover them in foliage to complete the stage, striking a balance between nature and the manufactured.
With generative soundscapes by Amos Roddy, composer of the Kingdom Series."
Tamarin
Date (Aus): 10/09/2020
Genre: 3D Platformer
Platforms: PC, PS4
"Leap into action and discover nature in Tamarin, a third-person action-adventure game set in beautiful Nordic scenery, starring the world's cutest monkey. Pollution and destruction from ever-expanding insects sets the agile monkey into a fight for his family's survival.
Explore an incredible interconnected 3D world, brimming with primate platforming and bug-splattering shooter action. Leap with the agility of a tamarin as you journey into the Northern wilderness on scenic routes through forests, fjords and mountains. Along the way you will chase mysterious electrical fireflies, discover a secret underground world of dancing ants, rescue innocent birds, and restore the tamarins' once idyllic natural habitat."
As Far As The Eye
Date (Aus): 11/09/2020
Genre: Strategy
Platforms: PC
"Wake up, swell up and get up, Sigh. It is time to bring back to me the Pupils scattered throughout the world and to guide them. Do not worry, they will recognize you as soon as they feel your breath on their faces, as soon as they see their woolen clothes spinning, they will understand because they are waiting for you. Caress their feet, carry their bodies, lift their spirit and instill hope and perseverance in them.
Do not skimp on the gusts that will make them realize that the road is long and that it must continue, always, As Far As I.
You play as the wind guiding the Pupils, a tribe that must reach the center of the world. You'll have to manage their resources, their buildings, and their lives. Help them grow wiser through agriculture, crafting, scientific and mystical research before the world is submerged. Be careful though, you have to manage your tribe perfectly and make sure they're not starving or taken by surprise by the waters.
The game is a nomadic turn-based city builder. Begin a procedurally generated journey and survive halt after halt, as far as the Eye."
Hotshot Racing
Date (Aus): 11/09/2020
Genre: Racing
Platforms: PC, PS4, Xbox One, Switch
"Hotshot Racing is a blisteringly fast arcade-style racing game fusing drift handling, razor-sharp retro visuals and an incredible sense of speed to create an exhilarating driving experience.
Developed by racing game veterans SUMO Nottingham and Lucky Mountain Games, Hotshot Racing is an all-new driving experience which revives the classic arcade gameplay of the 90s and thrusts it into the modern era.
16 racing circuits provide the twists, turns and straights conducive to searingly quick racing. Take in coastal, jungle, alpine and Las Vegas desert environments, with each course modelled with the most vivid colours and blue skies for miles.
Time Trial and Grand Prix modes cater to those who like to compete in classic racing formats, while 'Cops and Robbers' and 'Drive or Explode' modes offer exhilarating new ways to play.
Each mode is available in single-player, four-player split-screen and eight-player online, while Time Trial is single-player only. Single-player modes run at a blistering 60FPS to deliver one of the fastest depictions of racing possible.
Smash lap records to rise-up the global online leaderboards or download ghost laps to match your racing lines against the very best."
Inertial Drift
Date (Aus): 12/09/2020
Genre: Racing
Platforms: PC, PS4, Xbox One, Switch
"Forget everything you know about drifting.
Set in a 90's retro future, Inertial Drift is an Arcade Racer with a devastatingly unique handling model and unbelievably satisfying twin-stick drift mechanics. Inertial Drift offers a whole new level of accessibility and challenge to the arcade racing genre – for a driving experience genuinely unlike anything you've played before."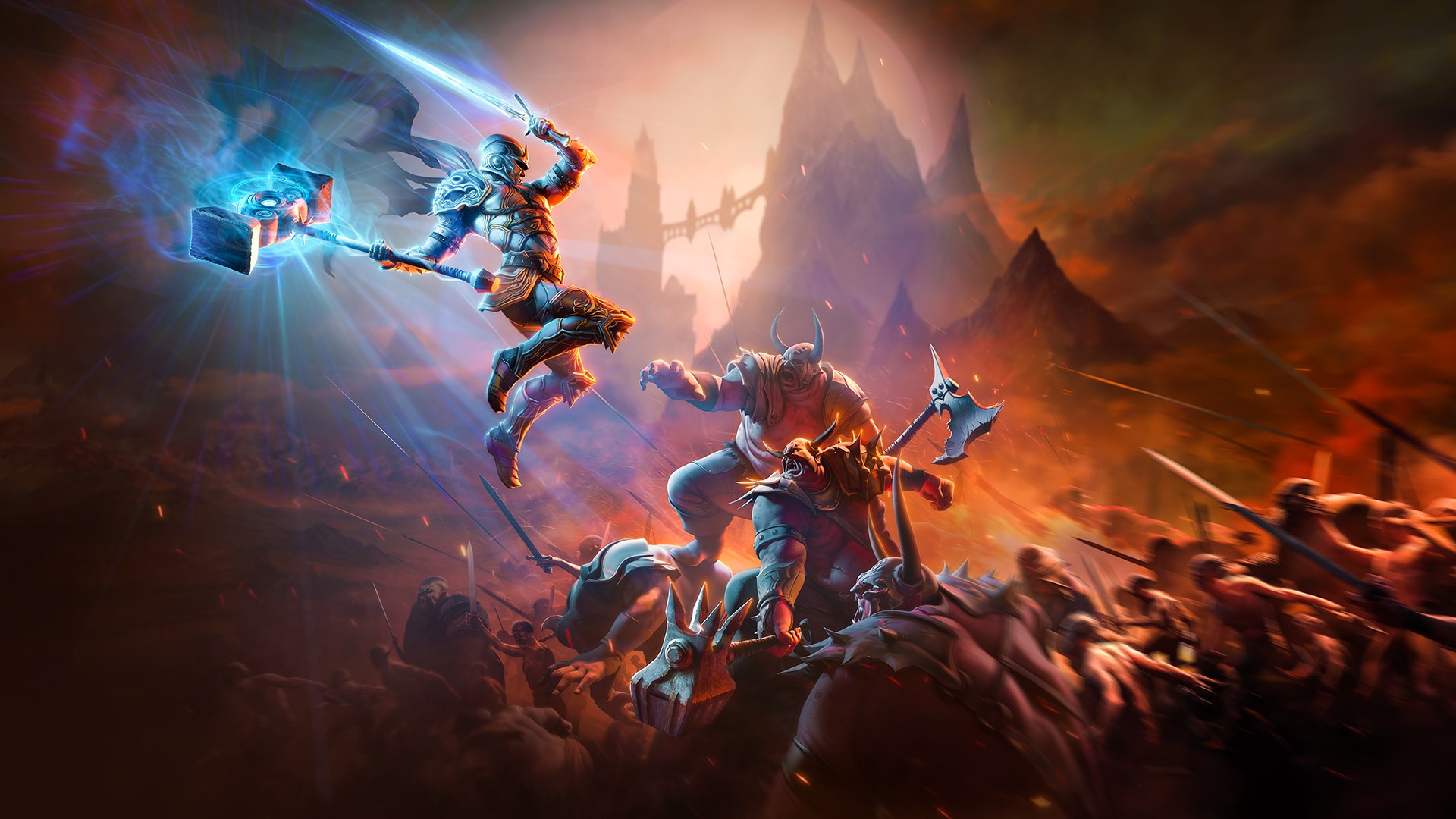 Kingdoms of Amalur: Re-Reckoning
A painfully underrated fantasy RPG is returning this week with some updated visuals and gameplay. Fans of Kingdoms of Amalur will tell you that this game is one absolutely worth experiencing. The game will have you adventuring through a world torn apart by war, as you play as a warrior resurrected from death.
The world of Amalur is an exciting one and the developers have taken an opportunity here to not only give the game a fresh coat of paint but to tighten up some gameplay elements as well. For any player who loves fantasy RPGs but hasn't yet had an opportunity to play Kingdoms of Amalur, this release is sure to be a hit.
What new titles coming out are you most excited for this week? Be sure to let us know!
Don't forget last week's Coming Out to make sure you didn't miss anything.