Each week there are plenty of new games coming out. Although with so much going on it can be hard to keep track of them all. Thankfully Checkpoint is here to sift through them all and bring you our highlights of the week.
So let's jump in and have a look at what's coming out in gaming this week.
Everspace 2 (Early Access)
Date (Aus): 19/01/2021
Genre: Shooter / RPG / Action
Platforms: PC
"EVERSPACE™ 2 is a fast-paced single-player space shooter with deep exploration, tons of loot, classic RPG elements for PC and consoles. Set in a persistent open world, it is driven by a captivating sci-fi story, picking up shortly after the events of the predecessor. An approximately 20 to 30 hour-long campaign and various side missions will lead you into the endgame. Imagine a Hack & Slash Action-RPG with all the bells and whistles: classes, random loot, skills, talents, and more… but in space.
Your ship is the hero in this adventure. Expand your private ship collection from a virtually endless supply of vessels composed of nine unique classes and optimize your build to perfection. Cleverly combine modules, weapons, devices, and perks to fit your individual playstyle and the current objective."
Hitman 3
Date (Aus): 20/01/2021
Genre: Stealth
Platforms: PC, PS4, PS5, Xbox One, Xbox Series X
"HITMAN 3 is the dramatic conclusion to the World of Assassination trilogy and takes players around the world on a globetrotting adventure to sprawling sandbox locations. Agent 47 returns as a ruthless professional for the most important contracts of his entire career.
Supported by his Agency handler, Diana Burnwood, 47 joins forces with his long-lost friend Lucas Grey. Their ultimate mission is to eliminate the partners of Providence, but they are forced to adapt as their hunt intensifies. When the dust settles, 47 and the world he inhabits will never be the same again.
Every mission location in HITMAN 3 is meticulously detailed and packed full of creative opportunities. Players will have unrivalled freedom to complete their objectives and the game world will react to everything they do. All of this is made possible by the award-winning Glacier technology, which powers HITMAN 3's immersive game world to offer unparalleled player choice and replayability.
Players of previous HITMAN games will be able to 'import' locations that they own from the previous two HITMAN games into HITMAN 3, essentially putting all 20+ locations from the entire trilogy in one place."
Skul: The Hero Slayer
Date (Aus): 21/01/2021
Genre: Rouge-lite / Platformer
Platforms: PC
"The human race attacking the Demon King's castle is nothing new and has happened countless times before. What makes this time different though, is that the Adventurers decided to join forces with the Imperial Army and the 'Hero of Caerleon' to lead a full onslaught in hopes of wiping out the Demons once and for all. They attacked the Demon stronghold with overwhelming numbers and succeeded in its total destruction. All of the demons in the castle were taken prisoner except for one lone skeleton named 'Skul'.
Guide 'Skul' on his quest to single-handedly take on the Imperial Army and rescue his King from captivity, in an action-packed rogue-lite 2D platformer for the ages." 
Dyson Sphere Program (Early Access)
Date (Aus): 21/01/2021
Genre: Rouge-lite / Platformer
Platforms: PC
"Build the most efficient intergalactic factory in space simulation strategy game Dyson Sphere Program! Harness the power of stars, collect resources, plan and design production lines and develop your interstellar factory from a small space workshop to a galaxy-wide industrial empire."
Ender Lilies: Quietus of the Knights (Early Access)
Date (Aus): 21/01/2021
Genre: Action RPG
Platforms: PC
"ENDER LILIES is a dark fantasy 2D Action RPG about unraveling the mysteries of a nation destroyed by a cataclysmic event. The fallen Kingdom of End is a tragic and beautiful world featuring a majestic castle, submerged forests and forbidden underground areas.
On this sorrowful journey, encounter horrific enemies against whom a moment of inattention could be fatal. By releasing foes from their undying curse, you may gain their strength. Overcome the hardships of your journey and uncover the truth with the aid of the fallen knights."
Orange Cast
Date (Aus): 22/01/2021
Genre: Action / Adventure
Platforms: PC
"Orange Cast is a third-person Action/RPG game. Challenge secret enemy who hides his presence in the darkness of this universe. Dive into the unique for every in game planet atmosphere and history. Explore these worlds, fight for them and for your own survival!
In alternative universe humanity has mastered the galaxy and is in decline and is out of resources.
Many of colonies are abandoned or devastated and central systems can't significantly affect to this situation. In this difficult time, at the edge of the discovered universe, we lost contact to entire group of colonies. On various planets many disfigured and lost mind people with unknown weapon were found. In the middle of this accident an elite humanity warrior has appeared, who has to deal with those events."
Video World
Date (Aus): 22/01/2021
Genre: Indie / Rhythm
Platforms: PC
"​Video World is a Halloween synth-pop musical about working at a video store. It is a companion video-game to the EP 'Video World' from Australian synth-pop artist Monster Mansion."
ADVERSE
Date (Aus): 23/01/2021
Genre: FPS / Action
Platforms: PC, Switch, Xbox One
"ADVERSE is an arcade first-person shooter platformer set in an idyllic world of corruption. Fight your way through swarms of enemies spanning 40+ increasingly difficult picturesque levels using fluid movement and combat mechanics to find and defeat the root of the hostile AI takeover."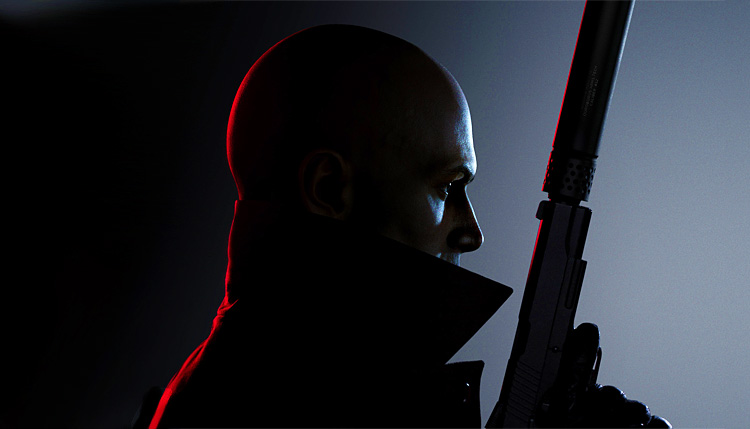 Hitman 3
Many gamers are excited to get their hands on this release, and it's not hard to see why. Even if you're unfamiliar with the Hitman series at this point, you just have to take a look at some of the beautiful gameplay footage that's out there to get a taste of the game. Killing and chilling with a side dish of stealth? Sign me up!
What new titles coming out are you most excited for this week? Be sure to let us know!