Each week there are plenty of new games coming out. Although with so much going on it can be hard to keep track of them all. Thankfully Checkpoint is here to sift through them all and bring you our highlights of the week.
So let's jump in and have a look at what's coming out in gaming this week.
Atelier Ryza 2: Lost Legends & the Secret Fairy
Date (Aus): 26/01/2021
Genre: RPG / Adventure
Platforms: PC, PS4, PS5, Switch
"This story takes place three years after the events of the previous game "Atelier Ryza: Ever Darkness & the Secret Hideout," and depicts the reunion of Ryza and her friends, who go through new encounters and goodbyes to discover a true priceless treasure.
Three years have passed since Ryza's secret grand adventure on Kurken Island. Ryza, the only member of her group to remain on the island, receives a letter from her friend telling her about ruins that may be related to alchemy, along with a mysterious request involving a glowing stone. This inspires her to leave the island and venture out to the royal capital, Ashra-am Baird. However, Ryza is unaware that this will lead to the beginning of an imaginative new adventure involving a pursuit of the mysteries of the ruins surrounding the royal capital and a meeting with a strange creature that will change her life."
Cyber Shadow
Date (Aus): 26/01/2021
Genre: Platform / Action
Platforms: PC, PS4, PS5, Xbox One, Switch
"The world has been taken over by the evil Dr. Progen and his merciless synthetic army. A desperate plea for help sets Shadow, the sole survivor of his clan, on one last mission to uncover what started the path to perpetual ruin. Your robotic companion, L-Gion, is your only guide through the ruins of Mekacity. How far will Shadow go to protect his clan and the one he loves? Is there more to their bond than meets the eye? Only you can unlock the secrets to your clan's ancient powers. Hurry before you run out of time! The road to redemption awaits in Cyber Shadow, the quintessential Ninja Action game."
Encodya
Date (Aus): 26/01/2021
Genre: Adventure
Platforms: PC
"Neo Berlin 2062. Tina – a nine-year-old orphan – lives with SAM-53 – her big clumsy robot guardian –in a rooftop makeshift shelter in Neo-Berlin, a dark megalopolis controlled by corporations. Tina is an urban jungle kid, who has learned to live alone, scavenging from city dumpsters and eking out a living from scraps. Her funny robot is always with her, programmed to protect her no matter what.
One day, the little girl discovers that her father left her an important mission: to finish his plan to save the world from grayness! Tina and SAM embark on an incredible adventure across different realities full of bizarre robotic creatures and grotesque human beings. Through puzzles and exciting dialogues, they'll find out the true meaning of being alive."
Sword of the Necromancer
Date (Aus): 27/01/2021
Genre: RPG / Dungeon-Crawler
Platforms: PC, PS4, Xbox One, Switch
"What would you do to bring back someone you love?
Sword of the Necromancer is a dungeon-crawler action RPG with Rogue-like elements where you can revive your defeated enemies to make them fight alongside you.
Turn your foes into allies using the forbidden powers of the Sword of the Necromancer and help Tama reach the dungeon's depths in order to gain enough power to bring Koko back from the dead.
Gather a little army of monsters, equip yourself with weapons and relics and level up to take on the guardians that stand between you and your objective.
Sword of the Necromancer is inspired by Rogue-like games like Enter the Gungeon, 2D Zelda games like A Link to the Past and monster-catching mechanics like those from Azure Dreams. The aim is to create a fluid battle system, with head-to-head combat as its main focus while leaning on monster summons for special actions and attacks."
The Medium
Date (Aus): 28/01/2021
Genre: Horror / Adventure
Platforms: PC, Xbox Series X|S
"Discover a dark mystery only a medium can solve. Explore the real world and the spirit world at the same time. Use your psychic abilities to solve puzzles spanning both worlds, uncover deeply disturbing secrets, and survive encounters with The Maw – a monster born from an unspeakable tragedy..
The Medium is a third-person psychological horror game that features patented dual-reality gameplay and an original soundtrack co-composed by Arkadiusz Reikowski and Akira Yamaoka.
Wield unique psychic abilities reserved for those with the gift. Travel between the realities or explore them both at the very same time. Use the Out of Body experience to investigate places where your real-world self can't go. Create energy shields and deliver powerful spirit blasts to survive the spirit world and its otherworldly dangers."
Gods Will Fall
Date (Aus): 29/01/2021
Genre: Action / Adventure
Platforms: PC, PS4, Xbox One, Switch
"You Are The Last Hope For Humanity.
The gods' torturous rule over humanity has lasted for millennia. Bent on cruelty and suffering, they demand to be served with blind worship through an oath of fealty pledged from every man, woman and child. To those who don't submit to the gods' will; a slow and merciless death awaits.
Experience the brutal trials of a venturous band of warriors in their desperate plight to sever the gods' callous grip on humanity. Every man and woman who can muster a blade, having suffered the brutality of the gods' reign for too long, will be called upon to form your clan of 8 Celtic survivors and rise up to take on the legions of horrific beasts and minions that dwell in each of the gods' hellish realms.
A personal tale emerges with every decision made. Succeed and see legends born. Fail, and watch lives turn to dust."
Olija
Date (Aus): 29/01/2021
Genre: Platformer / Action / Adventure
Platforms: PC, PS4, Xbox One, Switch
"Olija is a game about Faraday's quest, a man shipwrecked then trapped in the mysterious country of Terraphage. Armed with a legendary harpoon, he and other castaways try to leave this hostile country to return to their homelands.
Through adventurous exploration, narration and razor sharp combat, the player will discover a strange world and its inhabitants, including Olija, an enigmatic lady that Faraday finds himself bound to over time. Inspired by swashbuckling tales and cinematic adventure games, Olija is a story about facing the unknown in adversity."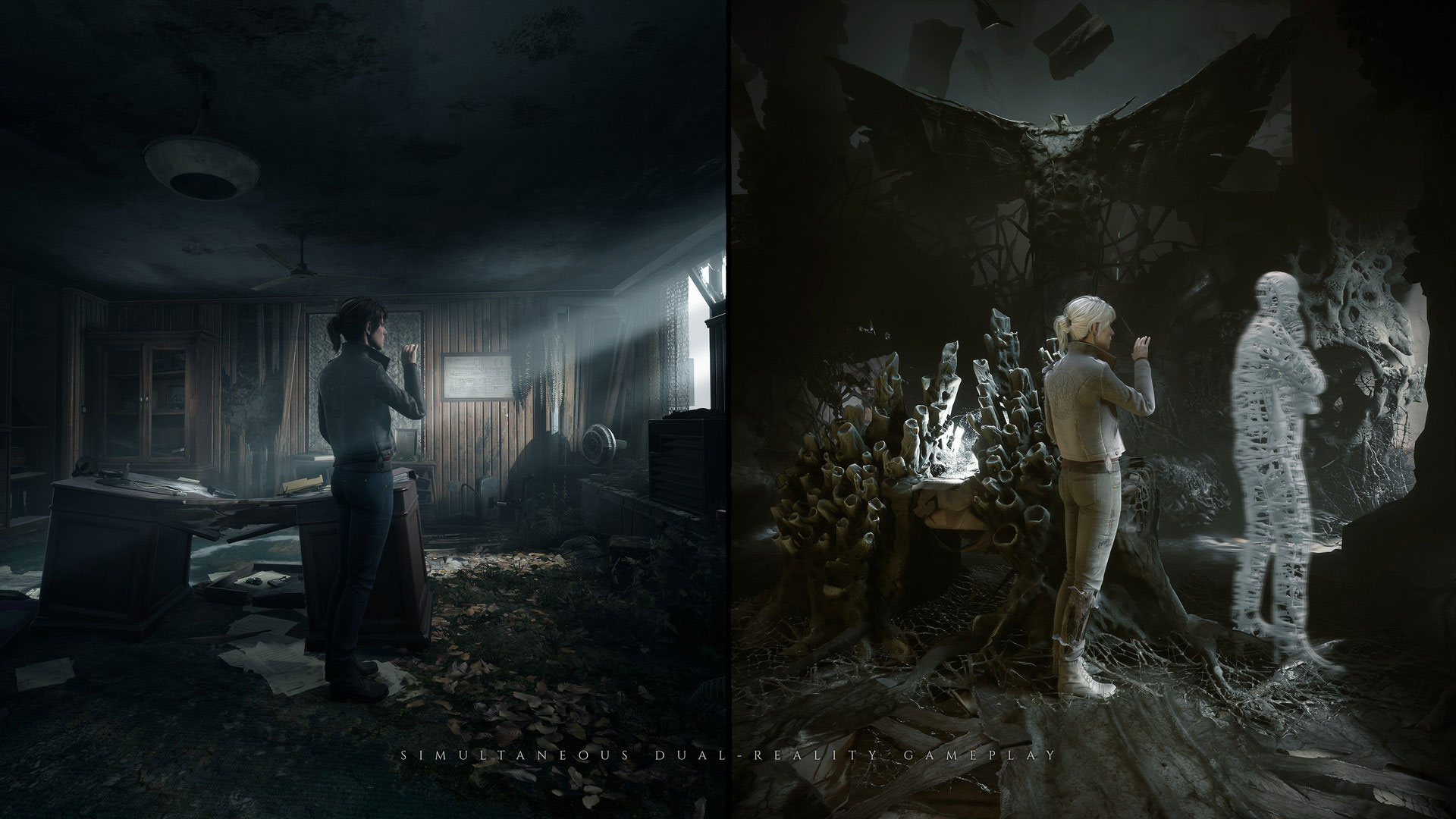 The Medium
The concept of dual-reality gameplay is an interesting one that many of us are eager to try out. The future of horror games is looking brighter than it has in the past. With many horror games bringing out new ways to amaze and scare players, I'm hoping this game will be another one added to the good list. Let's see if The Medium hits that sweet spooky spot we all crave!
What new titles coming out are you most excited for this week? Be sure to let us know!