It isn't every day you get to sit down with a legend of gaming like Tim Schafer and discuss an important issue such as mental health. If you don't know who Schafer is, he started his career at the iconic yet now-defunct gaming studio, LucasArts, and worked on such classic games as Day of the Tentacle, Full Throttle, and Grim Fandango. He left in 2000 to create his own studio, Double Fine, who released the cult hit Psychonauts in 2005, with games such as Brutal Legend and Broken Age to follow. In 2019, Schafer's studio was welcomed into the Xbox family whilst their highly-anticipated Psychonauts 2 was still in development.
As May is Mental Health Awareness Month, Xbox is highlighting games that focus on aspects of mental wellbeing. Checkpoint was very lucky to speak to Tim Schafer via a video call about how Psychonauts and the upcoming sequel are "amplifying voices of empathy, honesty, and mental health awareness".
Schafer's interest in people's "inner worlds" came from undertaking a Psychology of Dreams class in college. He found it fascinating how people who were suffering from anxiety and depression could workshop their dreams and create "amazing metaphors" for what they were going through. Simply put, he found it "beautiful". This is obviously where the inspiration for Psychonauts came, including "the [game] mechanic of going into somebodies head".
Discussing this game mechanic within Double Fine's first production also brought up the topic of the power of empathy. In Psychonauts, protagonist Raz literally travels into NPCs minds to help them fight their demons. Schafer describes players being able to explore character's minds as "the essence of empathy itself." By presenting this important element to the game, Schafer believes that the experience will lead players to "…realise the humanity of even the villains in the game". It breaks down the wall of the "us and them" mentality. As Shafer says, mental health "affects all of our lives."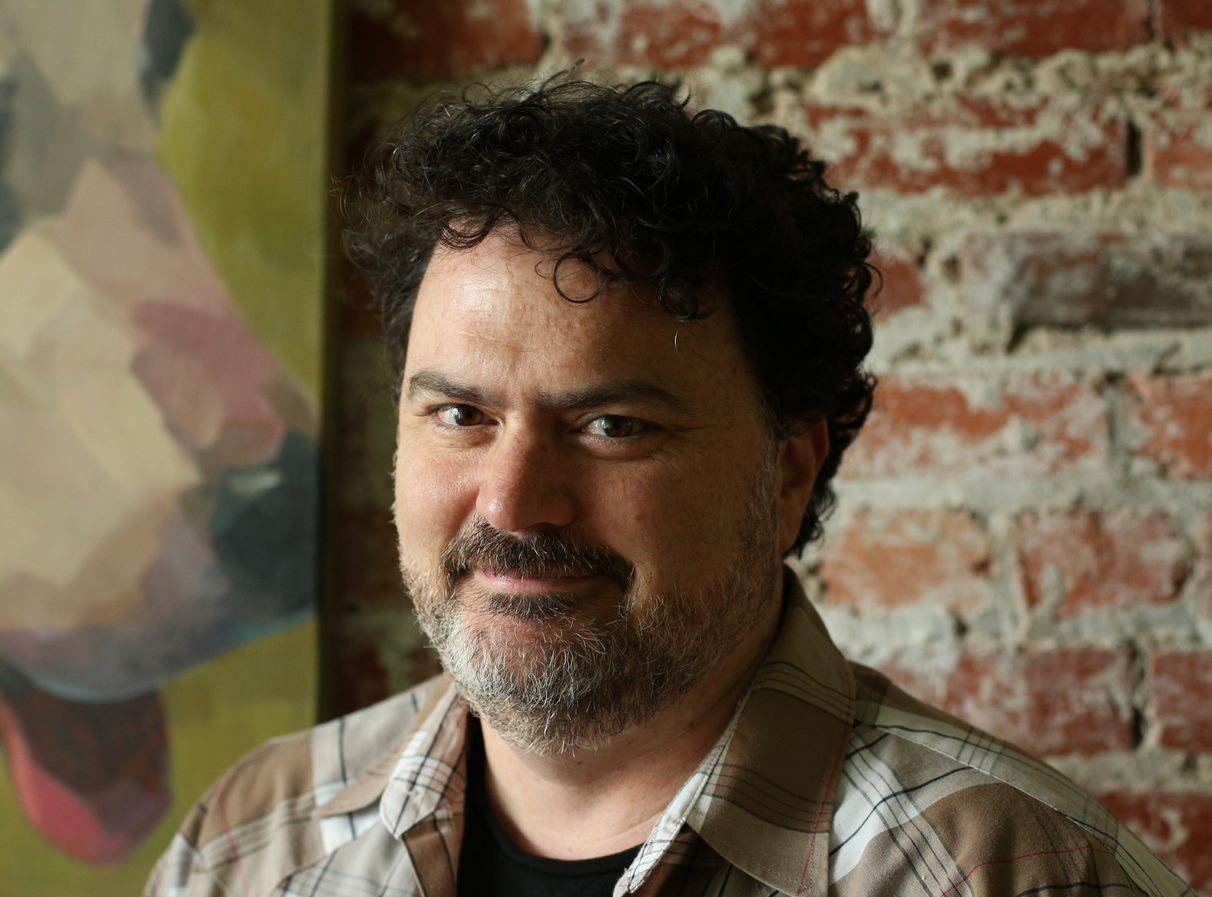 Schafer has said in previous interviews that Double Fine didn't get everything right in regards to the mental health depiction in the original Psychonauts. This is understandable as 16 years ago, when the game was realised, the stigma around mental health was even more prevalent. However, with Double Fine now joining the Xbox team, the production company has "the resources now available to us" to deal with the "blind spots" in their understanding of mental health that they previously never had as a "scrappy little studio". Though of course Double Fine's intentions have always been to respect all issues of mental heath, Schafer told us that having this extra support has really helped the team with the development of Psychonauts 2. "We think more about how our words and art affect other people… [it has] helped the game and changed the game in ways that I think are positive."
When we asked Schafer about his philosophy on mental health, he said that "everybody is redeemable… even the villains [in a game] are dealing with… issues." Schafer believes people should strive to "be kind because you never know what someone is going through", helping to "create a feeling of empathy for everyone."

This philosophy also relates to how Schafer is handling working with his team during the Covid age. He is aware that his "friendly and warm team" have all different sorts of living conditions. Some live alone, some are surrounded by people and can't get a moment to themselves. Also, he talks about how some of his team are apprehensive about going back to a face-to-face working environment and diving back into the "taxing" ways of a pre-Covid world. It's obvious from talking to him that Schafer takes the health and wellbeing of his team very seriously.
"Schafer describes players being able to go into other character's minds as 'the essence of empathy itself.'"
During our chat with Tim Schafer, we just had to sneak in a few questions about Double Fine's current project, Psychonauts 2. Schafer says the team is up to a lot of "very final stuff." He told us "it was my very last voice recording session with Richard Horvitz… who voices Raz… it was very emotional… that's a character wrap on Raz! I can't write anymore dialogue now it's officially locked."  
So, will Double Fine and Schafer include aspects of mental health in any of their future games? Schafer says that it's "just part of our mental make up of every game that we make." He believes that the change in perception of mental health has made it easier for Double Fine to explore such important themes.
"The progression of people in society at large talking about mental health is an episode of consciousness-raising… once you're aware that people are dealing with things that you didn't know they were dealing with before, you can't unlearn that… your empathy increases as you experience these things, it's just part of our creative process now just being more aware of what people are going through."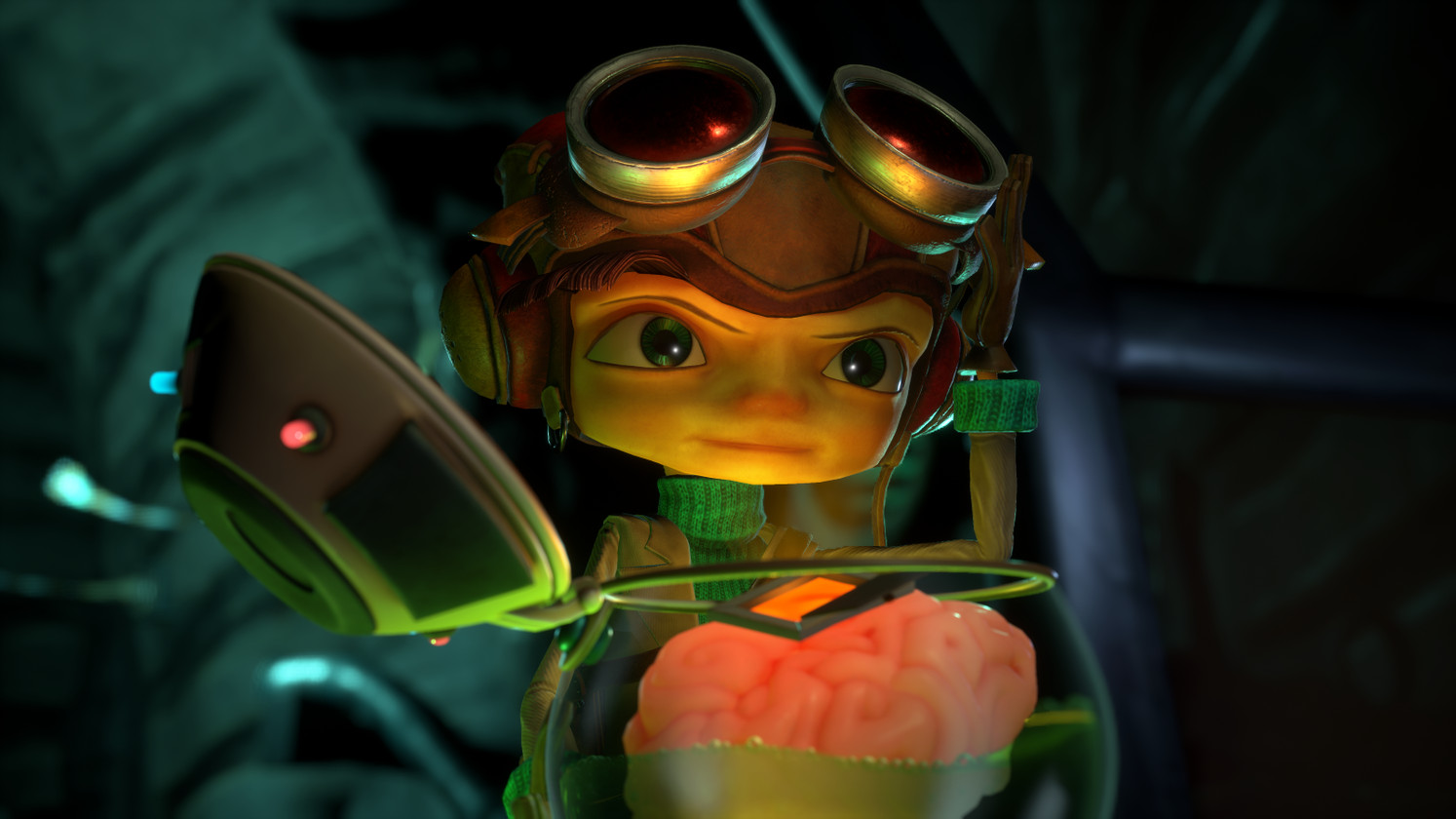 Psychonauts 2 will release sometime "in the future" and be available on PS4, PC, Xbox One and will be optimised for Xbox Series X|S. It will also be available on release day on Xbox Game Pass.
Xbox will be featuring live streaming about the topic of mental health and gaming during the week of May 17th via the Xbox Community. For the month of May, they will also be featuring a number of games on Xbox Game Pass chosen by their Gaming and Disability community that discuss mental health and accessibility.
To learn more about mental health and gaming, check out Take This and the local Melbourne organisation (who just happens to share a name with us!) CheckPoint.