Each week there are plenty of new games coming out. Although with so much going on it can be hard to keep track of them all. Thankfully Checkpoint is here to sift through them all and bring you our highlights of the week.
So let's jump in and have a look at what's coming out in gaming this week.
Crowfall
Date: 06/07/2021
Genre: MMO / RPG
Platforms: PC
"Enter a dynamic universe, where each world is unique – no two ever the same. Player choices have immediate impact and can change the world, forever. Explore a vast territory, battle a variety of powerful creatures and enemies, lay claim to valuable resources. Or, conquer enemy strongholds, rule an Empire, or ruthlessly lead a band of armed mercenaries into battle. You have the power to manipulate the tide of battle by activating a late stage strategy that reverses the outcome in the final seconds of the fight — winner takes all in the Throne War!"
Sniper Elite VR
Date: 08/07/2021
Genre: Action / Shooter
Platforms: PC, PS4
"Southern Italy, 1943. Fascist forces occupy your homeland. Using stealth, authentic weaponry, and your skilled marksmanship as an elite sniper, fight for the Italian Resistance in this exhilarating first-person shooter."
Crash Drive 3
Date: 08/07/2021
Genre: Action / Racing
Platforms: PC, PS4, PS5, Xbox One, Xbox Series X, Switch, iOS, Android
"Experience ridiculous fun in this cross-platform multiplayer, free-roaming game! Drive monster trucks, tanks and more amazing vehicles across a huge open world. Level up, play events, earn cash, unlock new cars and discover secrets…. Crash Drive is back!"
Boomerang X
Date: 08/07/2021
Genre: Action / Shooter
Platforms: PC, Switch
"Harness the power of a mystical boomerang to fling yourself through the air. Slice, fly, and blast through arenas swarming with evil creatures. Stay agile or meet your doom."
Monster Hunter Stories 2: Wings of Ruin
Date: 09/07/2021
Genre: Adventure / RPG
Platforms: PC, Switch
"A new adventure awaits you in this second installment of the turn-based RPG series set in the world of Monster Hunter! Become a Rider and form bonds with friendly monsters known as Monsties to fight alongside them as you take part in an epic story.
You play as the grandson of Red, a legendary Rider. The story begins with a fateful encounter with Ena, a Wyverian girl who has been entrusted with an egg with the potential to hatch into a legendary Rathalos which could wreak havoc if awakened to its destructive power.
Embark on a journey which will test the bonds of friendship in a changing world, and discover the truth behind the legends of old."
Swords of Legends Online
Date: 09/07/2021
Genre: MMO / RPG
Platforms: PC
"Swords of Legends Online is an action MMORPG set in a breathtaking fantasy world with sophisticated combat mechanics and a unique storyline based on Chinese mythology. Explore the world with 6 different classes, engage in epic PvP encounters, take on challenging dungeons and reach the fascinating endgame."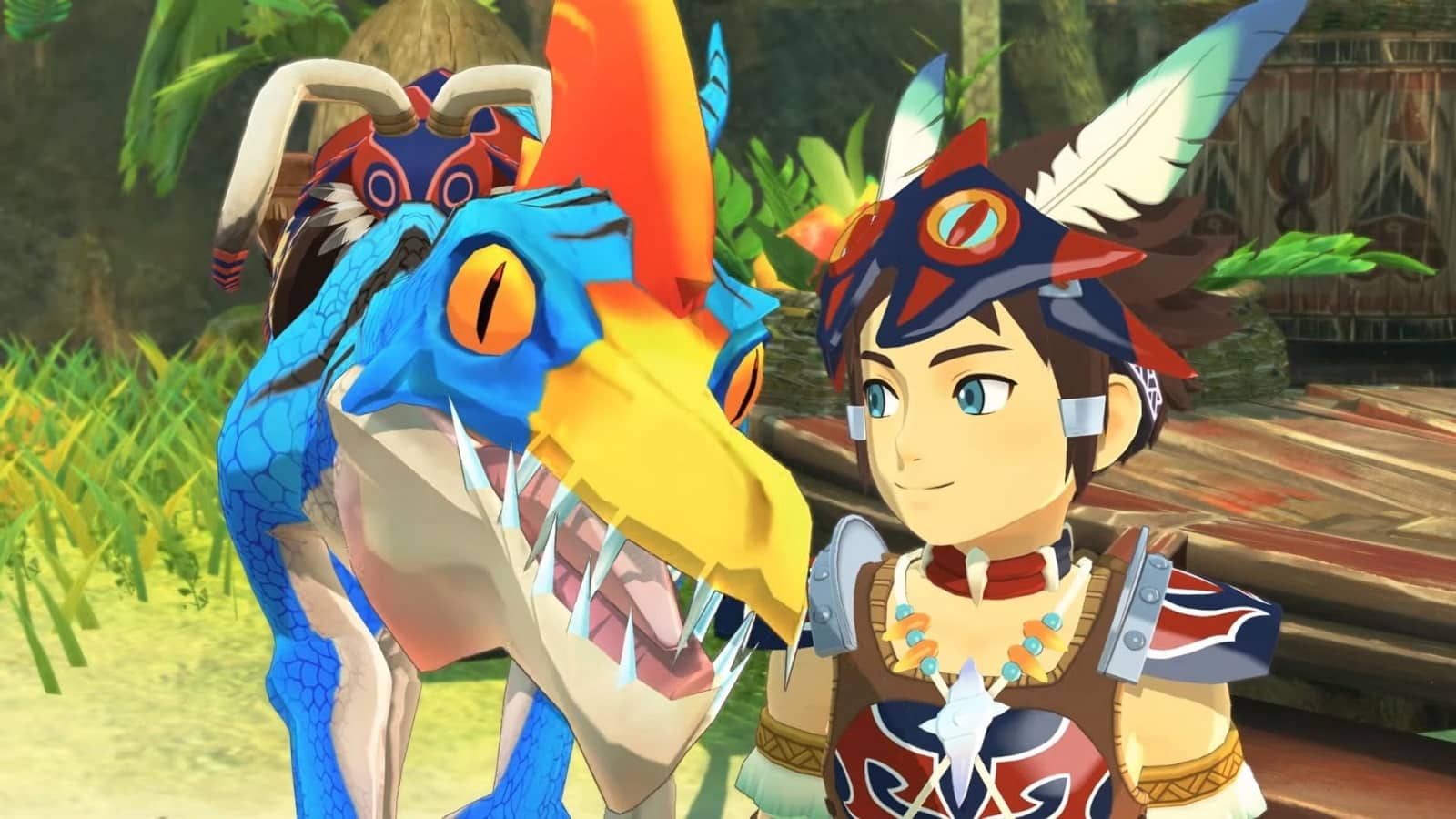 Monster Hunter Stories 2: Wings of Ruin
This looks to be a perfect addition for the Switch, with its pretty style of animation and adventurous storytelling. Maybe even the perfect entry point for those who are not yet familiar with the Monster Hunter series!