Each week there are plenty of new games coming out. Although with so much going on it can be hard to keep track of them all. Thankfully Checkpoint is here to sift through them all and bring you our highlights of the week.
So let's jump in and have a look at what's coming out in gaming this week.
Kena: Bridge of Spirits
Date: 21/09/2021
Genre: Action / Adventure
Platforms: PC, PS4, PS5
"Immerse yourself in a story-driven action-adventure set in a charming world rich with exploration and fast-paced combat. Play as Kena, a young Spirit Guide travelling to an abandoned village in search of the sacred mountain shrine.
Find and grow a team of tiny spirits known as the Rot who maintain balance by decomposing dead and rotting elements. Enhance your companions' abilities, create new ways to manipulate the environment and uncover the secrets of a forgotten community hidden in an overgrown forest where wandering spirits are trapped."
Sheltered 2
Date: 21/09/2021
Genre: RPG / Simulation / Strategy
Platforms: PC
"It's been twenty years since the world as we knew it ended. The last of humanity splintered into opposing factions. Will you unite or conquer?
A brutal survival management simulator set in a post-apocalyptic wasteland. Keep your faction of survivors alive, maintain your shelter and scavenge the ravaged world for resources. Befriend and trade with the factions you meet or conquer them by force."
Test Drive Unlimited Solar Crown
Date: 22/09/2021
Genre: Racing
Platforms: PS4, PS5, Xbox One, Xbox Series X, Switch
"A driving and lifestyle experience unlike any other. The brand new Test Drive Unlimited keeps the DNA from the first games, and revamps it for the modern era. You have the freedom to progress however you like, the classic open championship concept returns too. Live your best life. Race, cruise, and hang out with your friends until the sun goes down and even after!"
Diablo II: Resurrected
Date: 23/09/2021
Genre: Action / Adventure / RPG
Platforms: PC, PS4, PS5, Xbox One, Xbox Series X, Switch
"Diablo II: Resurrected is the definitive remastering of Diablo II and its Lord of Destruction expansion—two hallmark entries in Blizzard Entertainment's genre-defining action role-playing series. Veteran players, as well as those who missed out when the original game was first released on PC twenty years ago, can now experience Diablo® II's timeless gameplay with modern visuals and audio that take advantage of today's gaming hardware"
Sable
Date: 23/09/2021
Genre: Adventure / Racing
Platforms: PC, Xbox One, Xbox Series X
"Embark on a unique and unforgettable journey and guide Sable through her Gliding; a rite of passage that will take her across vast deserts and mesmerizing landscapes, capped by the remains of spaceships and ancient wonders."
Death Stranding Director's Cut
Date: 24/09/2021
Genre: Action
Platforms: PS5
"From legendary game creator Hideo Kojima comes a genre-defying experience, now expanded and remastered for the PS5™ console in this definitive Director's Cut.
Can you reunite the shattered world, one step at a time?"
Dragon Ball Z: Kakarot
Date: 24/09/2021
Genre: Action / RPG
Platforms: Switch
"Relive the story of Goku and other Z Fighters in DRAGON BALL Z: KAKAROT! Beyond the epic battles, experience life in the DRAGON BALL Z world as you fight, fish, eat, and train with Goku, Gohan, Vegeta and others."
Lost Judgment
Date: 25/09/2021
Genre: Action / Adventure
Platforms: PS4, PS5, Xbox One, Xbox Series X
"Lost Judgment once again puts players in the sneakers of lawyer turned street-fighting detective Takayuki Yagami. Joined by his partner, ex-yazuka Masaharu Kaito, the crime-fighting duo is called on to investigate a seemingly perfect crime whose lead suspect has an airtight alibi. What starts out as a tale of revenge reveals a tangled web of conspiracy involving several unlikely factions taking advantage of a broken law system. But as victims pile up and Yagami unravels the truth, he must choose between defending the law or exacting justice."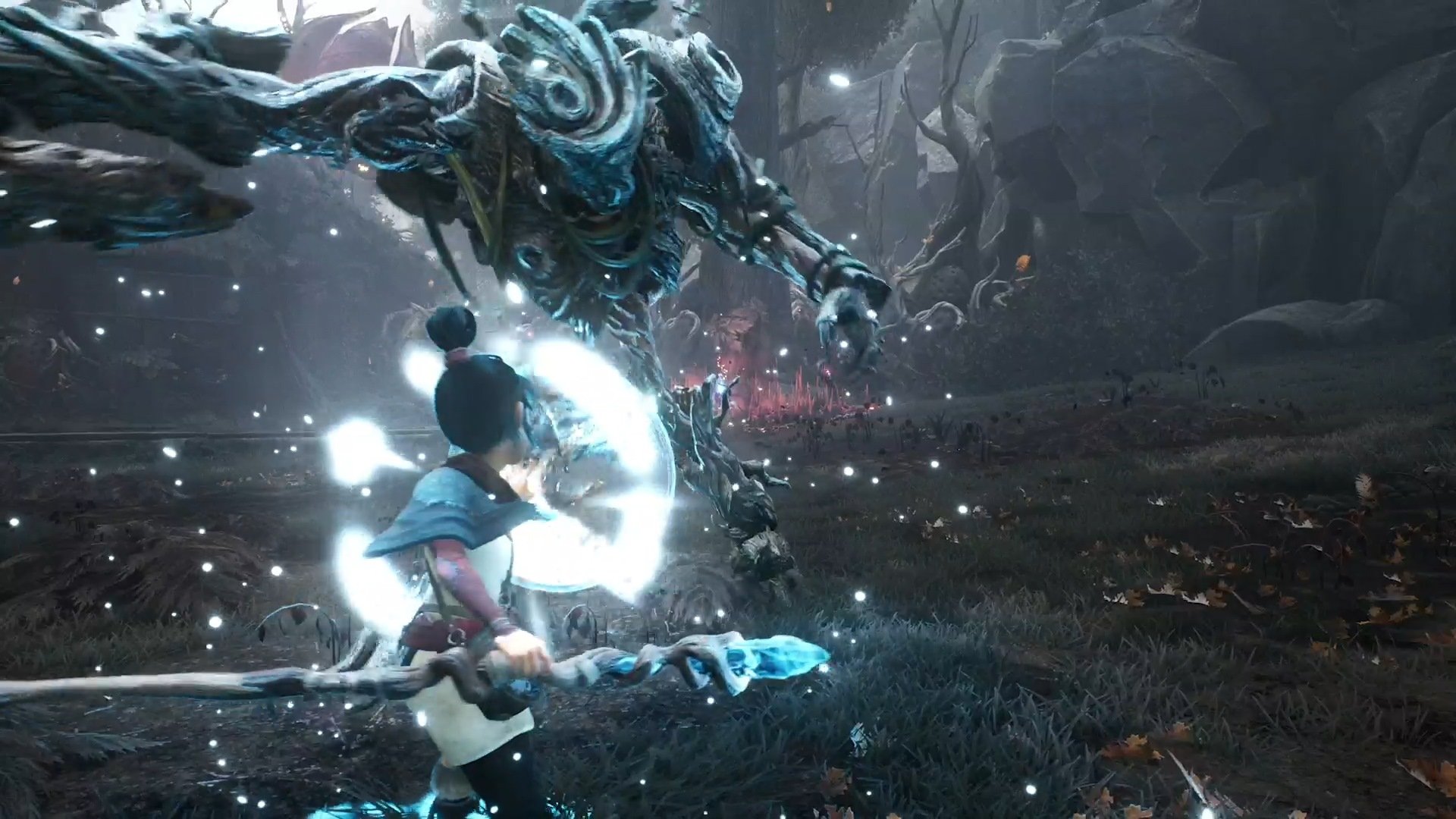 Kena: Bridge of Spirits
We're finally seeing Kena: Bridge of Spirits coming to households of gamers everywhere! The unfortunate but necessary release delays have not deterred us from wanting to get a good look into this mythical and alluring looking game.