Each week there are plenty of new games coming out. Although with so much going on it can be hard to keep track of them all. Thankfully Checkpoint is here to sift through them all and bring you our highlights of the week.
So let's jump in and have a look at what's coming out in gaming this week.
Farming Simulator 22
Date: 22/11/2021
Genre: Simulation
Platforms: PC, PS4, PS5, Xbox One, Xbox Series X
"Take on the role of a modern farmer and creatively build your farm in three diverse American and European environments. Farming Simulator 22 offers a huge variety of farming operations focusing on agriculture, animal husbandry and forestry – now with the exciting addition of seasonal cycles!
More than 400 machines and tools from over 100 real agricultural brands like John Deere, CLAAS, Case IH, New Holland, Fendt, Massey Ferguson, Valtra and many more are included to sow and harvest crops like wheat, corn, potatoes and cotton. New machine categories and crops will add new gameplay mechanics to the experience."
DEEEER Simulator: Your Average Everyday Deer Game
Date: 25/11/2021
Genre: Action / Simulation
Platforms: PC, PS4, Switch
"Put simply, DEEEER Simulator is a "Slow-Life Town Destruction Game". You can spend your days enjoying a nice, relaxed frolic here and there together with the other animals around town, or you can choose to relieve some stress and absolutely destroy the town and everything in it."
Asterix & Obelix: Slap Them All!
Date: 25/11/2021
Genre: Action
Platforms: PC, PS4, Xbox One, Switch
"The year is 50 B.C. Gaul is entirely occupied by the Romans. Well, not entirely…
One small village of indomitable Gauls still holds out against the invaders.
Everything is falling apart! Our two heroes will travel all around the world to fight the Roman Empire in a 2D horizontal scrolling Beat Them Up game, completely hand-drawn and made in the purest tradition of the genre."
Cricket 22: The Official Game of The Ashes
Date: 25/11/2021
Genre: Sports
Platforms: PC, PS4, PS5, Xbox One, Xbox Series X
"Cricket 22 delivers the most robust, substantial game of cricket that fans have ever seen. Enjoy the full licensed Ashes contest – the pinnacle of the long-standing rivalry between Australia and England. In addition, contest Australia's big-hitting Big Bash T20 competition, the hugely innovative The Hundred in England, the tropical party of the CPL in the Caribbean, and take to the international field of battle with fully-licensed teams from Australia, England, The West Indies, New Zealand and Ireland. 
And, in keeping with Big Ant's commitment to equality and equal representation, both the Men's and Women's games have been replicated across all of Cricket 22."
Date Night Bowling
Date: 26/11/2021
Genre: Sports / Dating Sim
Platforms: PC, Switch
"You're out at your local bowling alley for a dating event, so strike up a conversation, hop over to the bowling lanes, and try your best to make a good first impression. Play things right and you might just find your soulmate! To win over your date, you'll rely not only on your bowling skills, but also on your ability to tell well-timed jokes, throw popcorn into their mouth, give the perfect shoulder rub, and more!"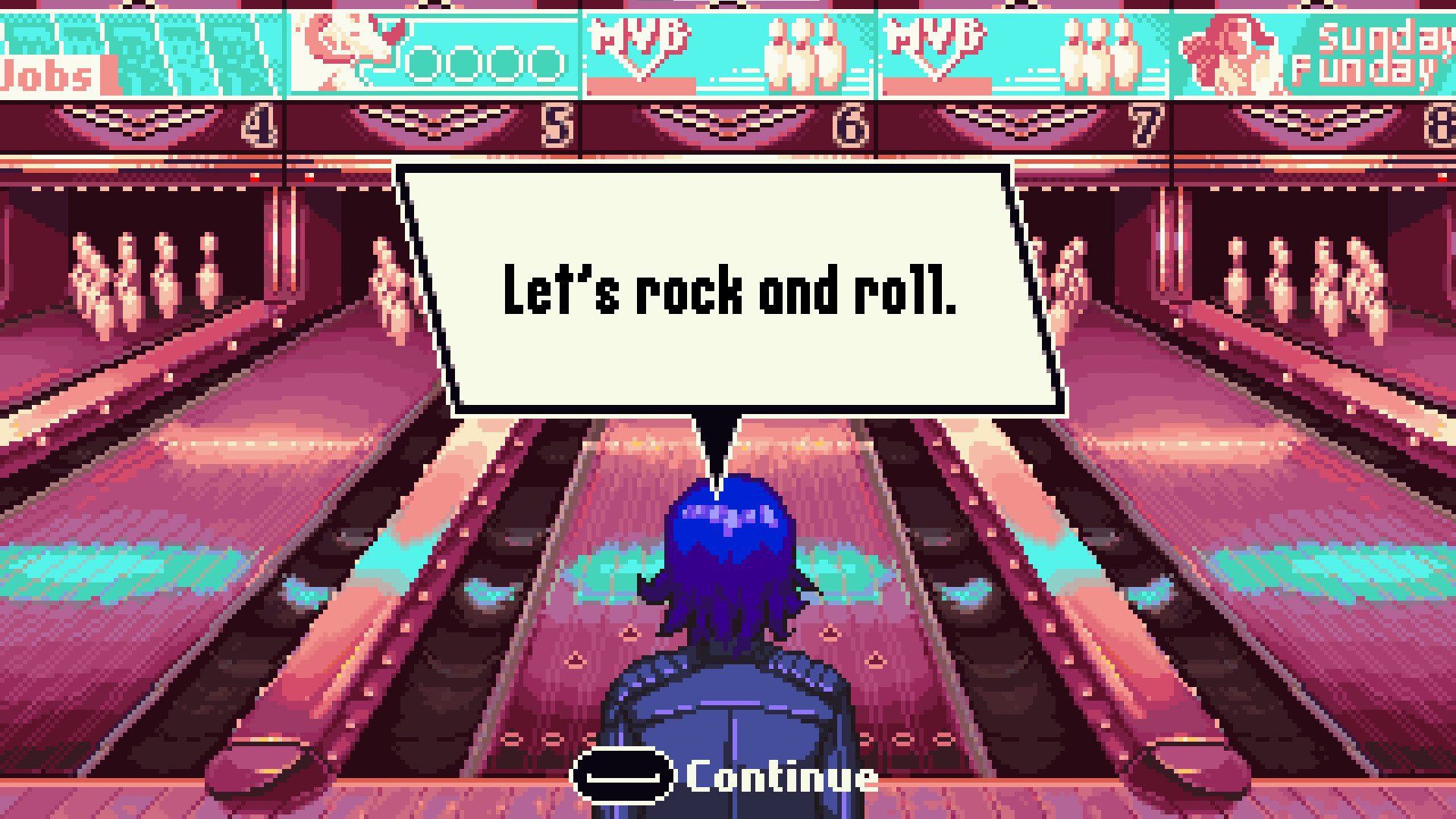 Date Night Bowling
It's only a handful of releases coming out this week, but there is always something to look forward to! Mixing sports with romance is surely a recipe for a good time. Date Night Bowling looks like a neon nostalgia trip of love I'm ready to take, especially if the characters and coupling are as diverse as they say!