Each week there are plenty of new games coming out. Although with so much going on it can be hard to keep track of them all. Thankfully Checkpoint is here to sift through them all and bring you our highlights of the week.
So let's jump in and have a look at what's coming out in gaming this week.
Orbital Bullet
Date: 21/03/2022
Genre: Action / Indie
Platforms: PC
"Orbital Bullet is a fast paced 360° action-platformer with rogue-lite elements, where all actions take place in a circular pattern. Fight your way through a variety of procedural planets and use body modifications, crafting and heavy weaponry. Kill. Die. Modify."
Rune Factory 5
Date: 22/03/2022
Genre: Action / RPG
Platforms: Switch
"In the sleepy border town of Rigbarth, mysterious events are unfolding, affecting the runes that govern the balance between humanity and nature… As the newest ranger for the peacekeeping organization, SEED, protect the frontier town by rounding up rowdy monsters with your official SEED-issued spell seal. When not on a mission, work with the people of Rigbarth to help the town flourish through farming, festivals, and friendships!
As the balance of peace begins to shift, however, it comes time to prove yourself. Team up with townsfolk and embark on a grand adventure to unravel the mystery befalling the land, embracing your inner-power to halt the descent into chaos."
A Memoir Blue
Date: 24/03/2022
Genre: Adventure
Platforms: PC, PS4, PS5, Xbox One, Xbox Series X, Switch
"From Cloisters Interactive, A Memoir Blue is an interactive poem about a superstar athlete and the all-encompassing love between mother and daughter.
A unique aesthetic combining hand-drawn and 3D art brings Miriam's magical-realist journey to life, as she swims into the depths of her memories. A series of gameplay vignettes blends sacrifice and heartbreak with victory and pride as she reconnects with her inner child and deepens the love she shares with her mother."
Relayer
Date: 24/03/2022
Genre: Strategy / RPG
Platforms: PS4, PS5
"Command a squadron of Stellar Gear, humanoid weapons developed from the technology of ancient alien civilizations, to defend Earth from the invading Relayer aliens. Approximately 100 unique cutscenes play during battles throughout the game, and stage maps are all illustrated in high-quality, full 3D.
Relayer also features exciting special attacks such as Backstab and the Big Bang. Players must use a wide range of strategies in order to lead the Starchildren to victory!"
Expedition Zero
Date: 24/03/2022
Genre: Action / Adventure
Platforms: PC
"Expedition Zero — survival horror set in the anomaly zone of the northern forest. Face the dreadful forest monster and find a way to defeat it.
Explore the corrupted forest and abandoned research facilities to uncover the truth about the top-secret expedition. Limited resources can be used to enhance your abilities and chances of survival in extreme conditions.
Could you escape the zone or reveal the secrets it keeps?"
Norco
Date: 25/03/2022
Genre: Adventure / Indie
Platforms: PC
"NORCO is a Southern Gothic point & click narrative adventure that immerses the player in the sinking suburbs and verdant industrial swamps of a distorted South Louisiana. Your brother Blake has gone missing in the aftermath of your mother's death. In the hopes of finding him, you must follow a fugitive security android through the refineries, strip malls, and drainage ditches of suburban New Orleans."
Ghostwire: Tokyo
Date: 25/03/2022
Genre: Action
Platforms: PC, PS5
"Face the unknown, uncover the truth and save the city
Tokyo is overrun by deadly supernatural forces, perpetrated by a dangerous occultist, causing Tokyo's population to vanish in an instant. Ally with a powerful spectral entity on their quest for vengeance and master a powerful arsenal of abilities to unravel the dark truth behind the disappearance as you FACE THE UNKNOWN in Ghostwire: Tokyo."
Kirby and the Forgotten Land
Date: 25/03/2022
Genre: Action / Platformer
Platforms: Switch
"One day, a strange vortex appears in the sky over Planet Popstar, sucking in everything around it…including Kirby! Waking up in an abandoned world where civilisation and nature have become one, Kirby finds the Waddle Dees have been captured by a gang known as the Beast Pack.
Now, with his mystical new friend Elfilin by his side, Kirby sets off on a grand adventure to rescue the Waddle Dees and return home!"
Tiny Tina's Wonderlands
Date: 25/03/2022
Genre: Action / Adventure / RPG
Platforms: PC, PS4, PS5, Xbox One, Xbox series X
"Embark on an epic adventure full of whimsy, wonder, and high-powered weaponry! Bullets, magic, and broadswords collide across this chaotic fantasy world brought to life by the unpredictable Tiny Tina.
Roll your own multiclass hero and loot, shoot, slash, and cast your way through outlandish monsters and loot-filled dungeons on a quest to stop the tyrannical Dragon Lord. Everyone's welcome, so join the party, throw on your adventuring boots, and be Chaotic Great!"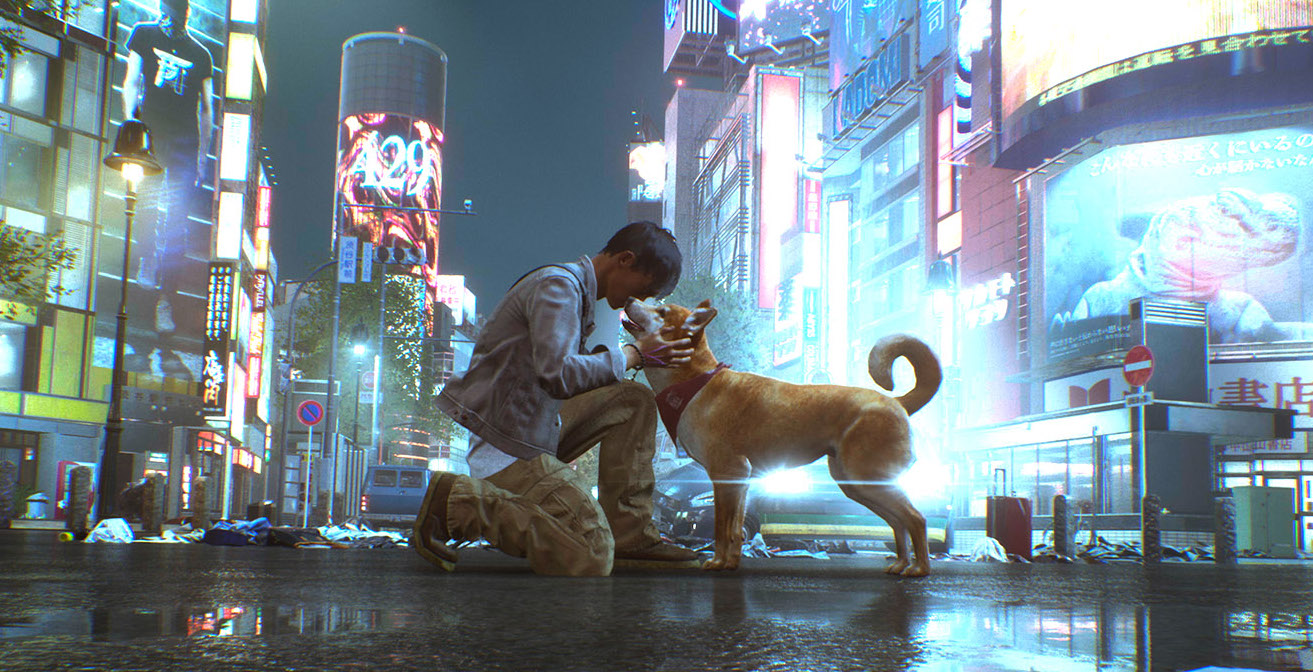 Ghostwire: Tokyo
The atmosphere of this game is thoroughly chilling to the bone. There's something so uncanny about seeing large, brightly lit cities so devoid of human life. And the knowledge of something even more sinister lurking in the darkness… definitely a game for the thrill-seekers to be excited about!
Be sure to check out last week's Coming Out to see what you may have missed!
What new titles coming out are you most excited for this week? Let us know!