Each week there are plenty of new games coming out. Although with so much going on it can be hard to keep track of them all. Thankfully Checkpoint is here to sift through them all and bring you our highlights of the week.
So let's jump in and have a look at what's coming out in gaming this week.
Overwatch 2
Date: 04/10/2022
Genre: Action / FPS
Platforms: PC, PS4, PS5, Xbox One, Xbox Series X, Switch
"A NEW ERA HAS BEGUN
In Overwatch 2, there's always something new to experience. Updates will be released on a regular nine-week schedule, giving you more to experience and earn than ever before. Rush into the fray as the mischievous Kiriko, and unlock over 80 new cosmetics in Season 1."
Dakar Desert Rally
Date: 04/10/2022
Genre: Racing
Platforms: PC, PS4, PS5, Xbox One, Xbox Series X
"Dakar Desert Rally is the biggest and most epic off-road rally racing adventure ever developed. Dakar Desert Rally captures the genuine speed and excitement of Amaury Sport Organisation's largest rally race on the planet, featuring a wide variety of licensed vehicles from the world's top makers, including motorcycles, cars, trucks, quads and SSVs. The game offers unique challenges for off-road simulation diehards and casual racing fans alike. Compete in fierce online multiplayer races or navigate the vast wilds in single-player offline."
The Plague Doctor of Wippra
Date: 05/10/2022
Genre: Adventure / Indie
Platforms: PC
"The plague spreads agony and fear in the small town of Wippra. As a plague doctor, you bring healing and relief wherever you can. But ignorance, superstition, and religious zeal make for a deadly threat in this retro medieval medical adventure!"
Bibots
Date: 05/10/2022
Genre: Action / Indie
Platforms: PC
"Bibots is a top-down shooter rogue lite set in a futuristic world. Play as Tayar, an explorer in control of a nervy robot and clear rooms filled with monsters, powers and secrets to unveil. Die, try and repeat until you face your world's final threat."
Triple Take
Date: 06/10/2022
Genre: Action / Adventure
Platforms: PC
"Triple Take is a fast 2D precision platformer where the stage evolves as you complete it! Run, wall jump, climb and swim through increasing difficult levels in vibrant colored worlds!"
SuperPower 3
Date: 07/10/2022
Genre: Strategy / Simulation
Platforms: PC
"SuperPower 3 is a modern geopolitical sim in a planet Earth setup. Rule the world or challenge your knowledge about demography, economics, military strategy, as well as political issues across the globe. Compete with or against other players, or just try to do better than the real-life politicians."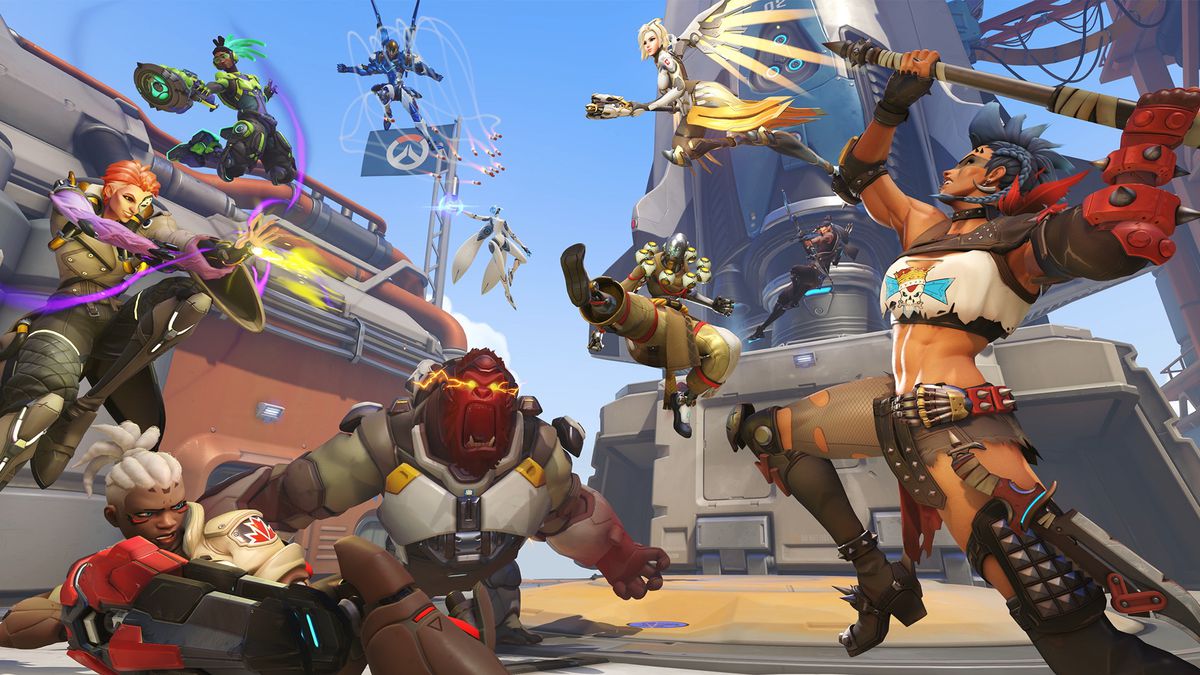 Overwatch 2
Out with the old and in with the new, it's time to say goodbye to Overwatch and introduce Overwatch 2! Hopefully we won't see drastic changes to how we play the game, but boy are we eager to see how number 2 adds to the original.
Be sure to check out last week's Coming Out to see what you may have missed!
What new titles coming out are you most excited for this week? Let us know!