Yes – you read that right. Kendan and the Gem of Eru is a new Game Boy game, complete with a cartridge and a square cardboard box. Dust off your handheld consoles for an epic adventure built using GB Studio and including a nostalgic 8bit soundtrack composed by Marllon Silva (xDeviruchi).
This top-down role-playing game is set in a fantasy world with crafting, puzzles, and battles. An ancient evil is plaguing the lands of Úna and it is the player's job to venture forth and save the world. In our time with the game at the PAX Rising area this year, we literally went hands-on with a Game Boy and played through a scene in an inn. The player was introduced to simple mechanics by completing service tasks in the inn, speaking to the patrons.
From our short play session, i the memories already starting rushing in. Kendan and the Gem of Eru looks and feels like an old Game Boy adventure. The green and black pixel graphics, designed by artist Daniel Turner (sonDanielson) incorporate retro style into this world.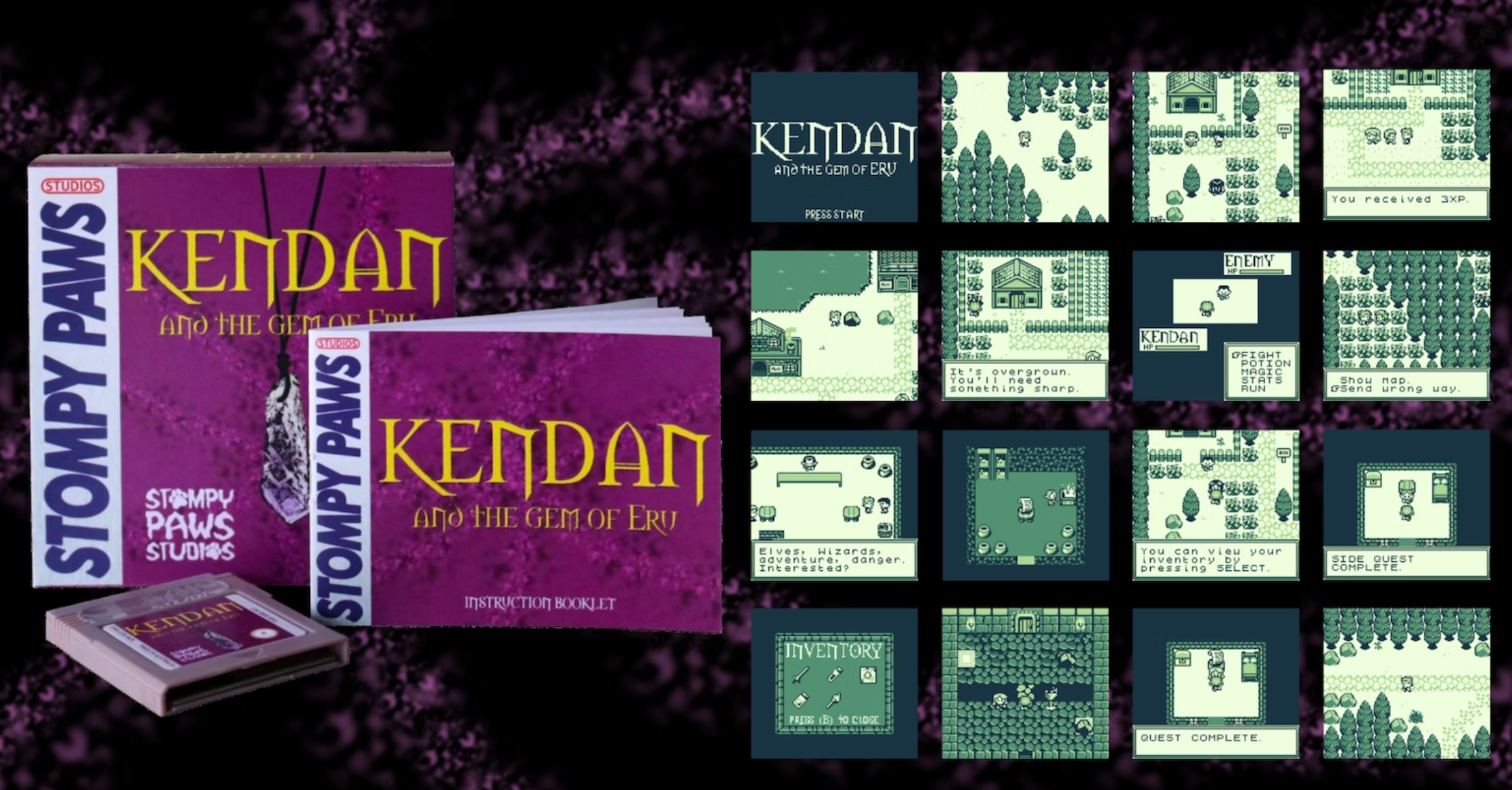 Speaking with Sam and James from Stompy Paws Studio over the PAX Australia 2022 weekend, they told us the game had been in some sort of conception and development for the last 10 years. During Naarm's (Melbourne) 260+ days of lockdown, James began experimenting with GB Studio resulting in Stompy Paws' debut release. Kendan and the Gem of Eru was successfully funded through a Kickstarter campaign earlier in 2022, with 351 backers.
Safe to say, we're ready to recharge our old Game Boys and dig deep into this promising RPG. Kendan and the Gem of Eru will start releasing in early 2023 and taking pre-orders right now.