We visited Moon Merchant Studios at the PAX Australia 2022 Rising area and got our hands on their upcoming 2D-horror game Sinister. We spoke with developer Rob about the game and the sinister meta-twist.
Sinister is a top-down narrative adventure set in 1909 Victorian London. The city of Northpass is inundated by violent murders of aristocrats and terror runs through the thoughts of its citizens.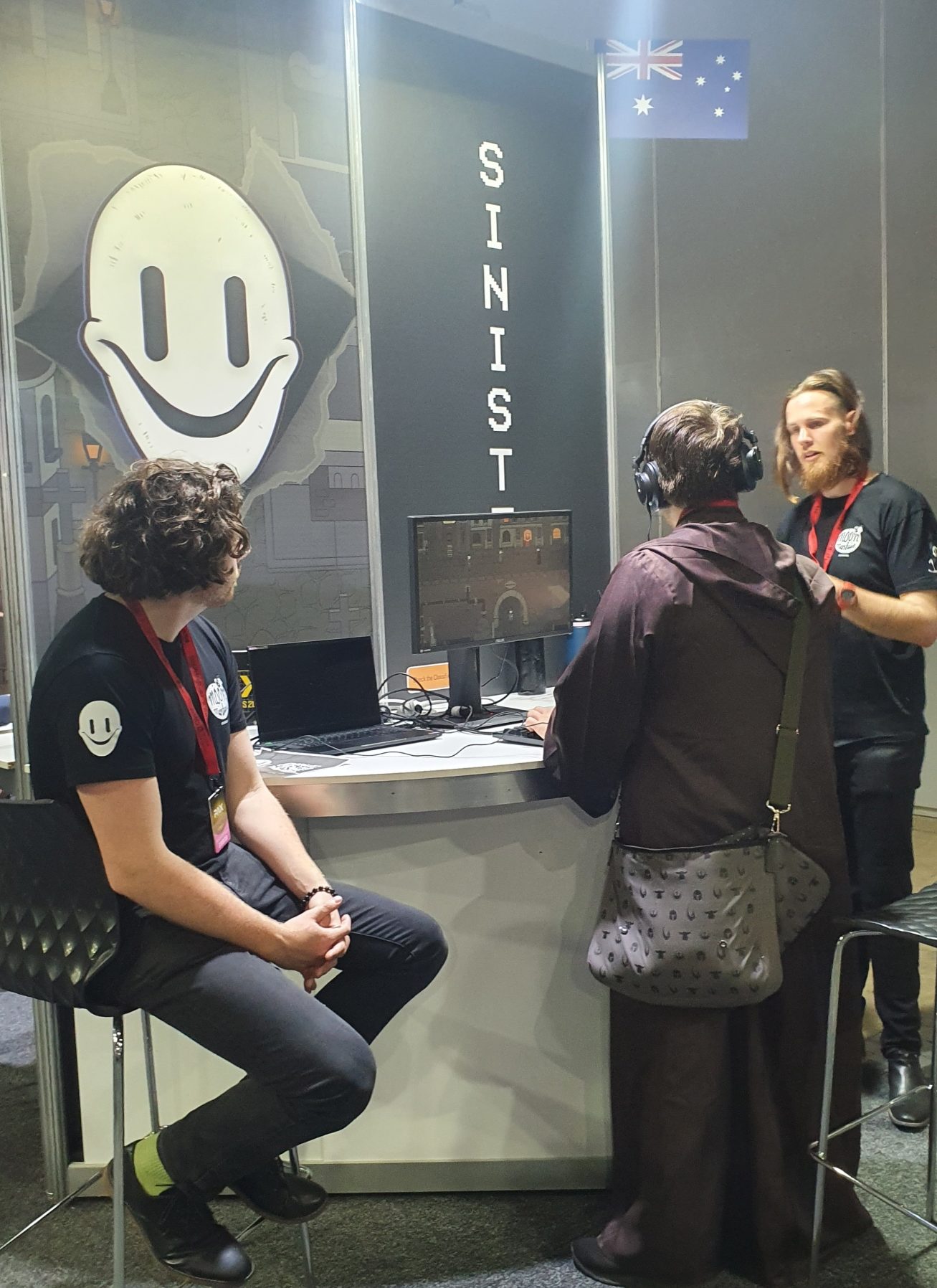 Players take the role of The Detective with the goal of uncovering the mystery. However, the world itself isn't all it seems as more and more of the adventure reveals itself.
Besides exploring and investigating a dark and gloomy city, Sinister involves a range of dialogue and branching stories that result in multiple potential endings. It's up to the player whether they follow the guided path or take their time to investigate areas of the open world that may hold secrets.
Sinister breaks the fourth wall, using our ability to interact with the game on a more literal level, changing how it plays in multiple ways. The deeper you dig, the truth becomes clearer in this shadowy world.
Moon Merchant Studios has been working hard on Sinister for a while now and aims to release the game in early 2023. The humble team of three have real passion for Victorian horror and compelling narratives that they've been able to inject into this project.
Sinister has a distinct art style, characters designed with a very Tim Burton look. However, the team will be overhauling the game's art in the near future to refine the experience they want to deliver.
We're looking forward to diving into the mystery of Sinister when it releases on PC in 2023.