Tinker & Spell is an upcoming Australian-made Metroidvania or "Pokévania" as James Marshall, Managing Director of Golden Age Studios, described it when I interviewed him at PAX Aus 2022. As we were surrounded by a bustling crowd of gamers lining up to test and try the best of Australia's upcoming indie games, James kindly spoke to me about Golden Age Studio's first and, certainly exciting, new project.
In a post-human dystopian world where flora and fauna have grown over land once saturated by technologically advanced infrastructure, you play as Tinker, a cybernetically enhanced mountain lion. Living in a village where all the creatures and spirits live harmoniously, Tinker is considered an outcast, because in the natural world, machines are forbidden, and Tinker has a mechanical heart.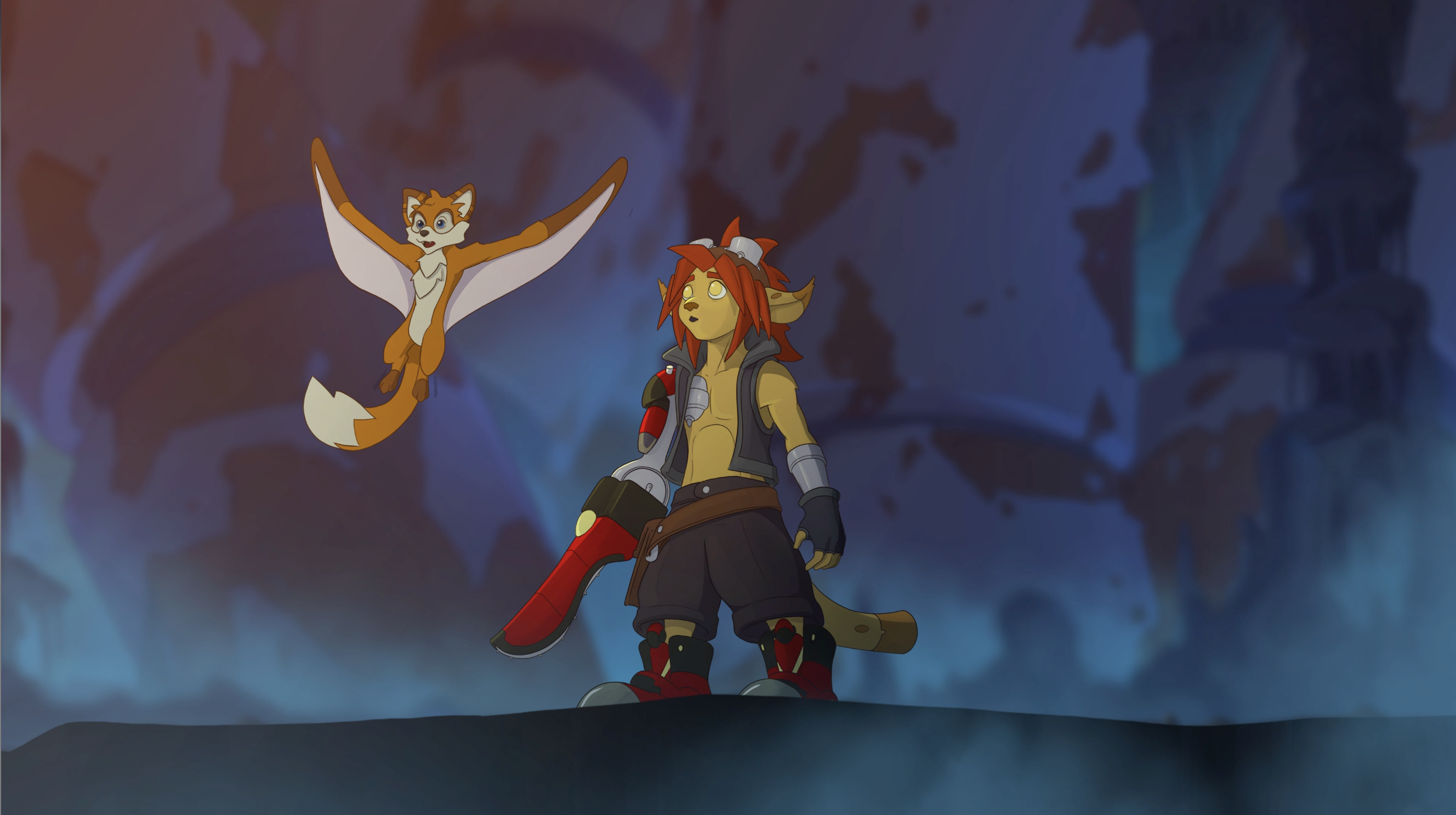 Tinker & Spell is, as James explains it, a "story of self-acceptance." Tinker, who is at odds with a home that doesn't accept him, is thrown into a journey of protecting it when a dormant artificial intelligence system programmed to erase living beings wakes up. And Tinker is the only one that can stop it.
"What makes you weird is what makes you special," James said while explaining the premise behind Tinker & Spell. Tinker has to harness his mechanical side in order to save the planet, but he can only do so by accepting it as a part of himself first. In many ways, Tinker & Spell sounds like a coming-of-age story, which is fitting because Golden Age Studios has been working hard to appeal to an early teenage audience.
"The reason we are called Golden Age is because we want to give the kids that same experience that we had with Sonic the Hedgehog and Ratchet and Clank. You know, that sort of Saturday morning, where you pick up a game, you fight for it, you put it down. It's not anxiety inducing. It's not unnecessarily addictive, but it's pleasant. And it's wholesome."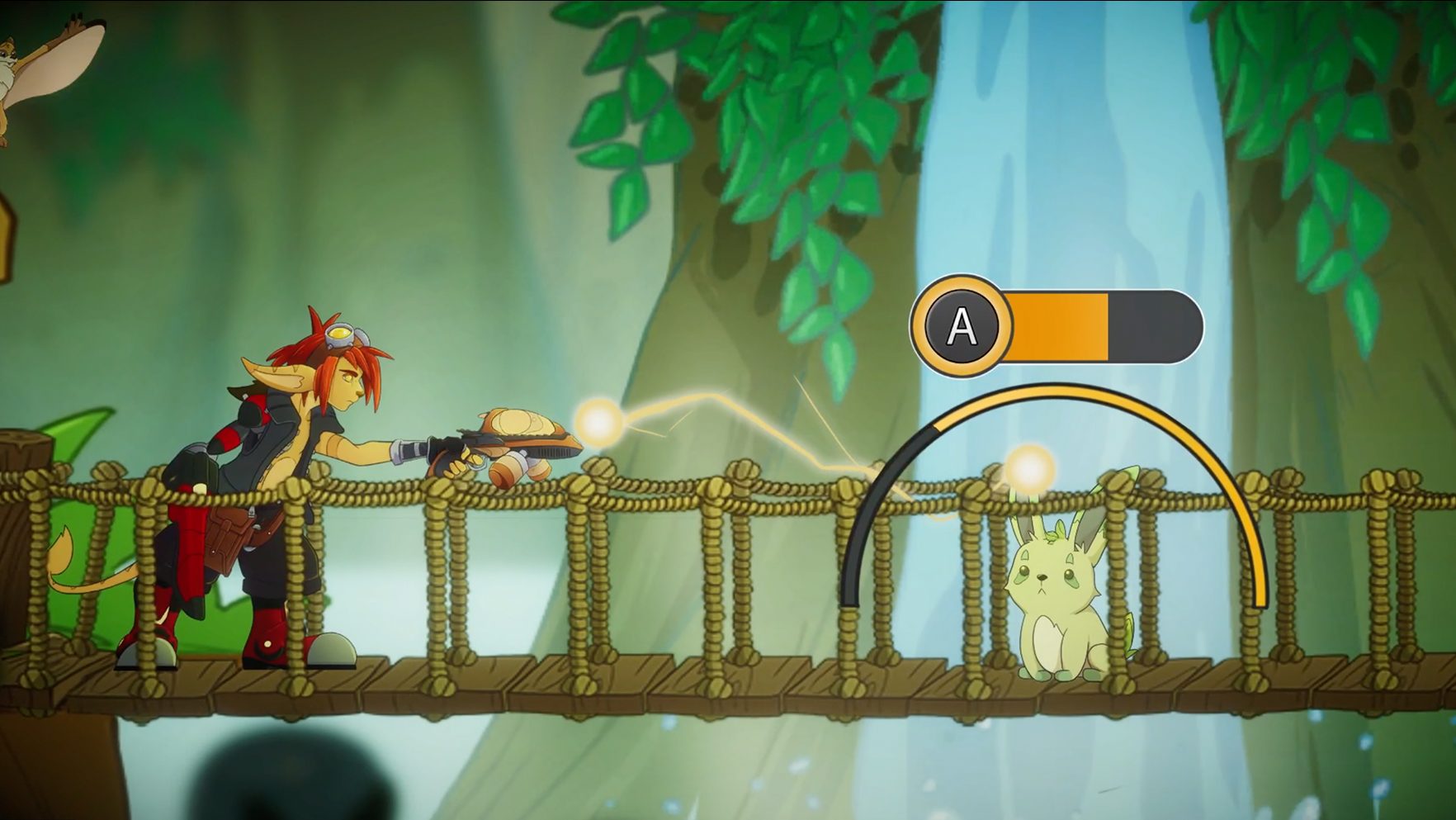 Tinker & Spell is a hack and slash game without all the usual gore. Instead, it features a beautiful hand-drawn 2D world and adorable creatures that you can catch! Yes, Tinker & Spell is a creature collector game. In fact, every creature you fight in the game is catchable and comes with a unique ability that you can use to customise your playstyle.
Furthermore, the gameplay is incredibly accessible. Tinker & Spell takes the basics of a Metroidvania but leaves behind the incessant back-tracking and directionless nature of the genre. There are simple and engaging platforming puzzles that balance challenge with fun and for all those players who prefer to avoid combat, they can (most of the time).