Each week there are plenty of new games coming out. Although with so much going on it can be hard to keep track of them all. Thankfully Checkpoint is here to sift through them all and bring you our highlights of the week.
So let's jump in and have a look at what's coming out in gaming this week.
Waves of Steel
Date: 06/02/2023
Genre: Action / Simulation
Platforms: PC
"Waves of Steel is a fast and accessible naval combat simulator. Build your ultimate warship, and use it to fight off hordes of enemy ships, planes, and submarines, as well as ludicrous enemy superweapons like a flying battleship and a gun made out of a volcano. Between missions, use the parts you've scavenged to customize your vessel in a powerful, but easy-to-use ship designer. After all, you'll need all the firepower you can get to take on the next threat!"
Barkhan
Date: 09/02/2023
Genre: Strategy / MMO
Platforms: PC
"A harsh sand planet has become the stage for a brutal war between three Great Clans. For the power over rare minerals each wants to prove their superiority. In the heat of dynamic battles with the enemy's troops, be prepared to face and attack giant Sand Snakes."
Bumblebee – Little Bee Adventure
Date: 10/02/2023
Genre: Adventure / Simulation
Platforms: PC, Xbox One, Xbox Series X, Switch
"Bumblebee – Little Bee Adventure is a story-driven, narrative 3D flight exploration game in which you control a little bee on its journey to find a new home. On its quest to find a beautiful and fitting it discovers distant places, friendly and calm animals, and amazing and dangerously habitats."
Rhythm Sprout: Sick Beats & Bad Sweets
Date: 11/02/2023
Genre: Action / Adventure / RPG
Platforms: PC
"Irina must leave home and complete her pilgrimage to become a full-fledged witch. However, the Demon Lord has built a castle on the island and summoned monsters threatening its citizens and her coming-of-age journey."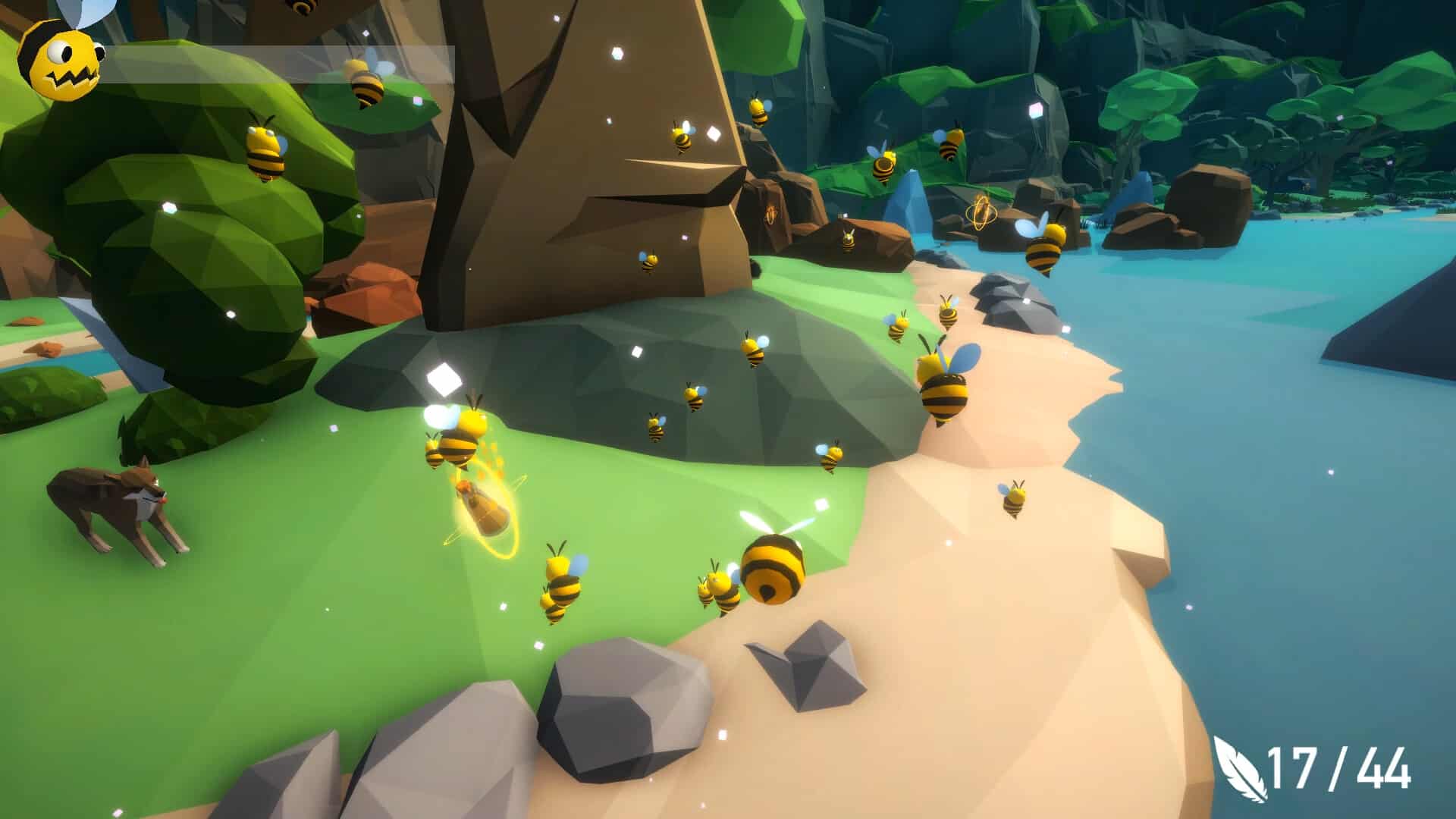 Bumblebee – Little Bee Adventure
Oh to be a little bee on an adventure, without a care in the world. I'll be looking forward to what kind of stories a Bumblebee has to tell.
Be sure to check out last week's Coming Out to see what you may have missed!
What new titles coming out are you most excited for this week? Let us know!