Each week there are plenty of new games coming out. Although with so much going on it can be hard to keep track of them all. Thankfully Checkpoint is here to sift through them all and bring you our highlights of the week.
So let's jump in and have a look at what's coming out in gaming this week.
Rough Justice: '84
Date: 13/03/2023
Genre: Adventure / Strategy
Platforms: PC
"In this single-player board game-inspired strategy game, solve puzzles and use dice and cards to successfully run your private security agency. Advise your agents as they deal with security, fugitive recovery, repossession cases, and more."
Barotrauma
Date: 13/03/2023
Genre: Action / Strategy / Simulation
Platforms: PC
"Barotrauma is a 2D co-op survival horror submarine simulator, inspired by games like FTL: Faster Than Light, Rimworld, Dwarf Fortress and Space Station 13. It's a Sci-Fi game that combines ragdoll physics and alien sea monsters with teamwork and existential fear."
The Wreck
Date: 14/03/2023
Genre: Adventure
Platforms: PC, PS4, PS5, Xbox One, Xbox Series X, Switch
"A mature 3D visual novel about sisterhood, motherhood, grief and survival.
At 36, Junon's life is in pieces: her career has stalled, she's emotionally numb, and her personal life is falling apart. Things come to a head when she's called to the ER to find her estranged mother in a critical condition. This is the most important day of Junon's life, and unless something changes, it might be her last."
The Forest Cathedral
Date: 14/03/2023
Genre: Adventure
Platforms: PC, Xbox Series X
"The Forest Cathedral is a first-person environmental thriller set on a remote island. Playing as scientist Rachel Carson, players will figure out why the island won't let her leave. The game tells the reimagined story of the attempted silence of Rachel Carson leading up to her discoveries on the harmful pesticide known as DDT.
Slowly uncover the effects of DDT in this dramatic reimagining of the story of Rachel Carson. Use advanced environmental technology to solve 2D/3D connected puzzles."
The Legend of Heroes: Trails to Azure
Date: 15/03/2023
Genre: RPG
Platforms: PC, PS4, Switch
"Following the events of Trails from Zero, the Special Support Section find themselves with new members and new duties. However, rising tensions in Crossbell along with pressure from two neighboring political powers threaten both the safety of their home, as well as the integrity of their team."
Alice Gear Aegis CS: Concerto of Simulatrix
Date: 16/03/2023
Genre: Action
Platforms: PS4, PS5, Switch
"Vice has taken your world and only you can take it back! As an actress with an aptitude for wielding this special gear, you train under AEGiS, a corporation charged with defence against the Vice. Fight against your fellow teammates in simulations, using unique customisable combinations of your Alice Gear to get stronger, faster and better than ever before!
Follow the lives of your teammates, learn about their motivations and feelings as you bring your team together."
WWE 2K23
Date: 17/03/2023
Genre: Action / Sports
Platforms: PC, PS4, PS5, Xbox One, Xbox Series X
"WWE 2K23 is Even Stronger with expanded features, gorgeous graphics and a deep roster of WWE Superstars and Legends. 2K Showcase returns as an interactive sports documentary focusing on the 20-year career of John Cena and WarGames is finally here!"
Bayonetta Origins: Cereza and the Lost Demon
Date: 17/03/2023
Genre: Action / Adventure
Platforms: Switch
"Long before this trainee of the dark arts would come to be called Bayonetta, she took a fateful journey into the forbidden Avalon Forest. Alongside her was Cheshire, her very first demon, possessing Cereza's stuffed toy. Play as both Cereza and Cheshire and search through the treacherous forest to look for the power to save Cereza's mother."
Anthology of Fear
Date: 17/03/2023
Genre: Adventure / Horror
Platforms: PC
"Take part in a one-man investigation and solve the mystery of your brother's disappearance. Find out the truth by exploring unsettling liminal locations. Discover the story chapter by chapter, with each one unveiling their common tragedy."
Flame Keeper
Date: 17/03/2023
Genre: Action / Indie
Platforms: PC, Switch
"Flame Keeper is a dynamic, action rogue-lite that sees you restore the Eternal Flame, stolen by creatures of shadow. Fight through a rogue's gallery of monsters in diverse biomes using fiery combat skills. No sweat for a lump of coal like you."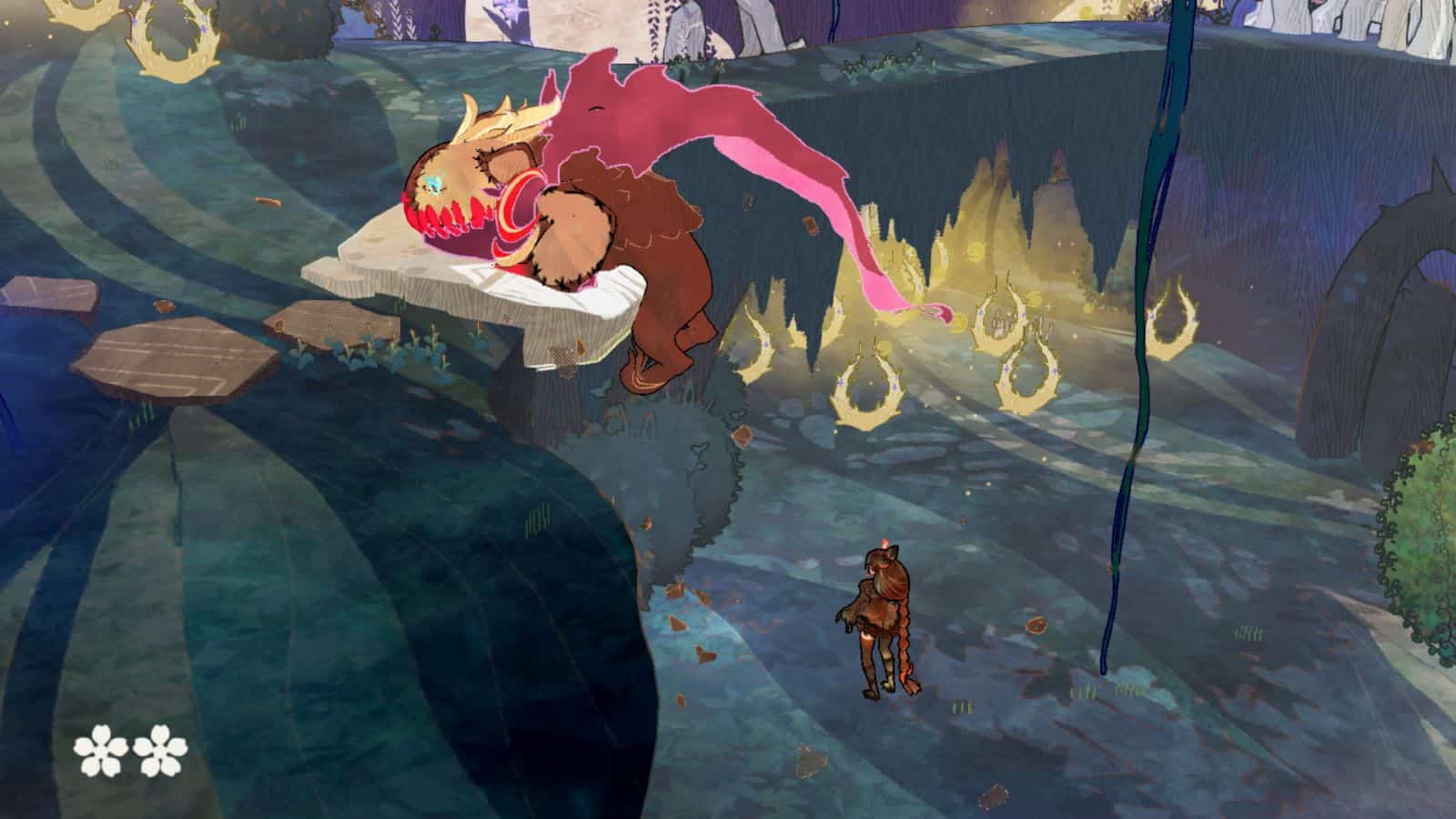 Bayonetta Origins: Cereza and the Lost Demon
It's a very different Bayonetta from the one we know and love, but I believe that's a good thing! With such an already very adored franchise, it's nice to branch out and give those other styles a go once in a while. Let's just hope Bayonetta Origins: Cereza and the Lost Demon is a hit, and not a miss!
Be sure to check out last week's Coming Out to see what you may have missed!
What new titles coming out are you most excited for this week? Let us know!