Each week there are plenty of new games coming out. Although with so much going on it can be hard to keep track of them all. Thankfully Checkpoint is here to sift through them all and bring you our highlights of the week.
So let's jump in and have a look at what's coming out in gaming this week.
Sherlock Holmes: The Awakened
Date: 11/04/2023
Genre: Adventure
Platforms: PC, PS4, PS5, Xbox One, Xbox Series X, Switch
"Experience a nerve-racking Lovecraftian adventure, rebuilt from the ground up with modern graphics and gameplay. Become Sherlock Holmes, and find yourself at the heart of the terrifying Cthulhu Mythos as you investigate a series of mysterious disappearances in Europe and the US."
Rendezvous
Date: 11/04/2023
Genre: Adventure
Platforms: PC
"Rendezvous is a 2.5D cyber-noir pixel art action-puzzle adventure game of family, betrayal, and dangerous secrets set against the backdrop of Bay City and Neo-Surabaya.
The story follows Setyo, a former criminal agent now living a mundane life as a security technician in Bay City. When an old companion turns up one evening at the local bar and reveals Setyo's sister is working with the most dangerous Cyberrunner group in Neo-Surabaya, Setyo realizes he must face his own sins and return to save what's left of his family. Can he save his sister from her future? And can he save himself from his past?"
Tron: Identity
Date: 11/04/2023
Genre: Adventure / Indie
Platforms: PC, Switch
"TRON: Identity is a visual novel adventure following Query, a detective program tasked with uncovering the mystery of what was taken and by whom. Finding yourself in a world built on unstable foundations and filled with whispered knowledge, it's up to you to question suspects and investigate your surroundings to piece together the truth."
Wartales
Date: 12/04/2023
Genre: Adventure / Strategy / RPG
Platforms: PC
"A century has passed since the fall of the Edoran Empire at the hands of an unprecedented plague that swept the nation. Now, the land is rife with mercenary work, banditry and thievery, with honor having become an almost entirely forgotten virtue.
Now, prepare to lead a group of unscrupulous characters in a massive open world where combat, death and a thirst for riches will dictate your day to day life. You are not the hero of this story, destined to usher in a new era of peace. Your goal is solely to survive and thrive in this harsh and hostile world, by any means necessary…Only the bravest and most ambitious can hope to see their story written in the Wartales!"
Caliber
Date: 12/04/2023
Genre: Action / MMO
Platforms: PC
"Caliber is a free-to-play, team-based, tactical third-person shooter focused on special forces units from all over the world. Four classes, more than 60 operators with unique abilities and equipment, and various game modes: PvE, PvP and PvPvE."
Murderous Muses
Date: 12/04/2023
Genre: Adventure / Indie
Platforms: PC, PS4, PS5, Xbox One, Xbox Series X
"It's been a year since the unsolved murder of Mordechai Grey. In tribute, Gallery Argenta is about to exhibit six of the artist's most famous portraits and prime suspects – the 'Murderous Muses'.
Play as the gallery's night watch and explore its secrets over three days, whilst paintings spring to life at night, fuelled by the mysterious and scarce 'Eyes of Mordechai'. See through Mordechai's eyes to question suspects, unlock police interviews, and finally deduce who's the murderous muse…"
Wildfrost
Date: 12/04/2023
Genre: Strategy / Indie
Platforms: PC, Switch
"The world has succumbed to the Wildfrost. Now only Snowdwell and its survivors stand as the last bastion against an eternal winter… Build up a deck of powerful card companions and elemental items, as you battle to banish the frost once and for all!"
Tray Racers
Date: 13/04/2023
Genre: Racing / Indie
Platforms: PC, Switch
"From the creators of PHOGS!, Tray Racers! is a free-to-play racing game set in a vibrant post-apocalyptic world. Armed with nothing but your trusty tray, you play as a ragtag kid speedster – race solo or with up to 16 players through a wacky playground of randomly-generated sand dunes, cute critters, bouncy cactus forests and more!
Surf the sizzling sands. Dazzle your pals with tray tricks. Hitch a ride on a giant worm. And outspeed your friends to become…the ultimate Tray Racer!"
Shardpunk: Verminfall
Date: 13/04/2023
Genre: Strategy / RPG
Platforms: PC
"The war is lost, the Capital lies in ruins, and you're on the run! Shardpunk: Verminfall mixes turn-based tactical strategy with RPG, survival, and resource management as you gather your team, scavenge for resources, fight enemy hordes, and seek shelter to live another day."
MEATGRINDER
Date: 13/04/2023
Genre: Action / Adventure
Platforms: PC
"Meatgrinder is a chaotic and fast-paced FPS. Use agility and guns to jump your way through insane levels on top of speeding trucks, trains and planes. No cutscenes or storylines, just pure action."
Hunt the Night
Date: 13/04/2023
Genre: Action / Adventure
Platforms: PC
"Hunt the Night is a retro-style action-adventure game that combines a fast, skilled gameplay with dark fantasy lore. Play as Vesper, a virtuous member of 'The Stalkers,' and explore the vast world of Medhram, a place filled with ruins and horrors. Go through dungeons full of gruesome enemies, fight challenging bosses, and use your arsenal of weapons and dark powers to take back the Night."
Mega Man Battle Network Legacy Collection
Date: 14/04/2023
Genre: Action / RPG
Platforms: PC, PS4, Switch
"The Battle Network is back! Get ready to jack in to the net to face off against deadly enemy programs in electrifying grid based battles, and search the net for rare and powerful BattleChips to build the ultimate deck of special moves!
The renowned Mega Man Battle Network series, which has expanded into anime and comics, is back in the Mega Man Battle Network Legacy Collection. Volume 1 includes four action-packed games from Mega Man Battle Network to both versions of Mega Man Battle Network 3, plus additional features like a gallery of illustrations and music! In addition, online play is supported!"
Harvest Island
Date: 14/04/2023
Genre: Adventure / RPG
Platforms: PC
"Milk cows, pet goats, shear sheep, plant crops, and pray to the gods in this cute, adventure, story-driven farming simulator. But don't wander off too far from the comfort of your home. It's safer to play around the farm than discovering the secrets and mysteries of this remote island."
DE-EXIT – Eternal Matters
Date: 14/04/2023
Genre: Action / Adventure
Platforms: PC, PS4, PS5, Xbox One, Xbox Series X
"Embark onto a surrealistic afterlife journey to discover the secrets of the broken and mysterious Plane of Memory in this atmospheric light adventure with a hint of stealth. Explore a warm voxel world with an intense cinematic approach. Dive into this deep reflexive experience, meet its inhabitants and save the day!"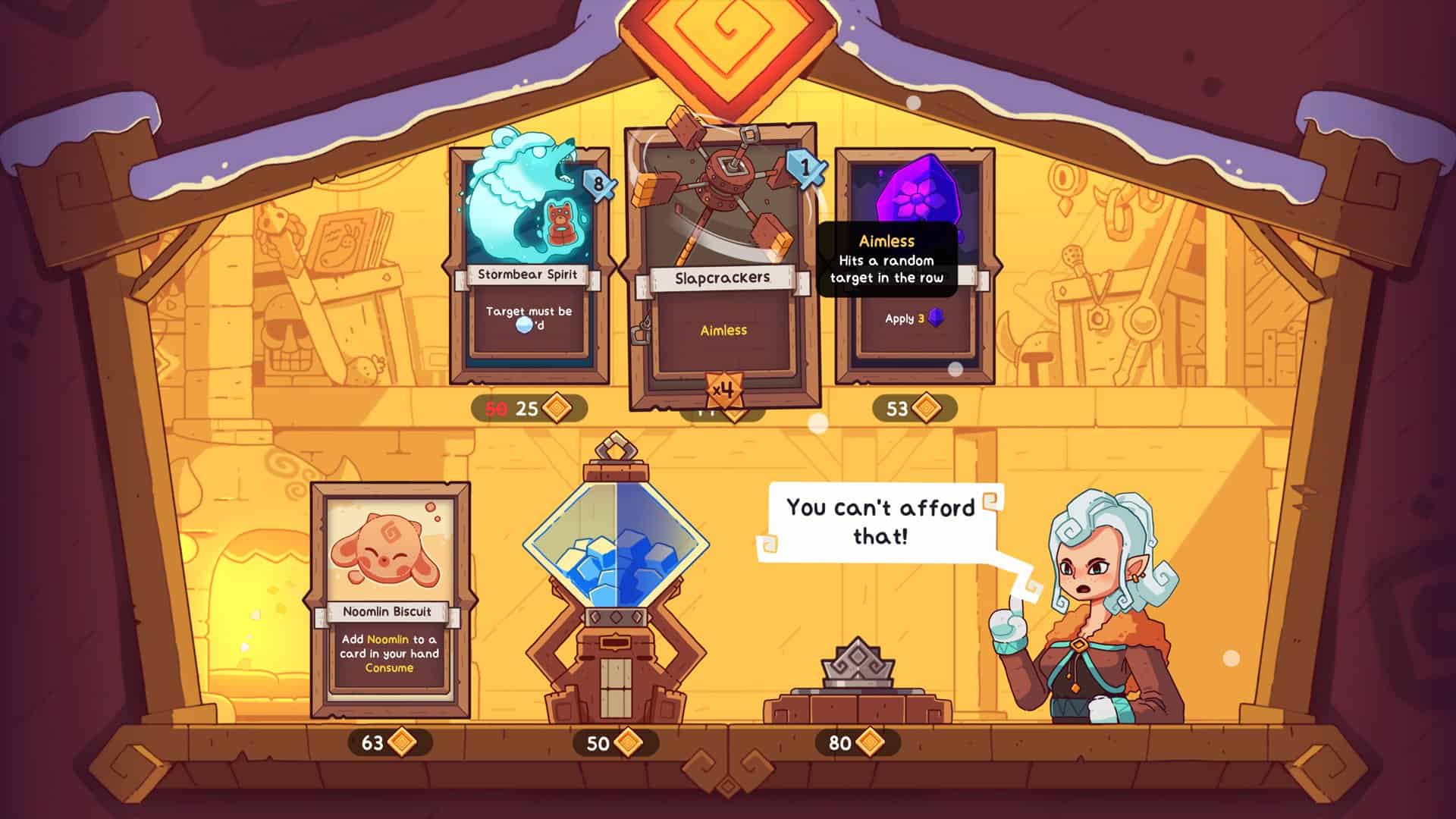 Wildfrost
There's a lot of vitality in this particular release, plenty to keep you warm against it's frosty theme. It's such a fantastic and fun looking deckbuilding game, for both the card lovers and the uninitiated.
Be sure to check out last week's Coming Out to see what you may have missed!
What new titles coming out are you most excited for this week? Let us know!