The story of how EA Sports WRC came to be is a bit of a crazy one. It all involves legendary British developer and racing game specialists Codemasters. They tend to make the best racing games around, everything from Micro-Machines and TOCA (Touring Car Championship) in the 90s all the way through to the official F1 games for over 10 years, the Dirt series, Grid and the sublime Dirt Rally 2.0.
How they became part of EA is also a bit wild; basically, Take-Two (owners of Rockstar Games and 2K) sought to acquire Codemasters for around $994 Million USD in a deal that was to settle in 2021 but then EA swooped in and picked them up for a cool $1.2 Billion – you have to pay good money for a good developer these days right?
Codemasters were initially building EA Sports WRC as a sequel to Dirt Rally 2.0 – but now in charge of the official WRC license for the first time since they did Colin McRae Rally 3 all the way back in 2002, this one is a bit special for fans of the studio, their games and fans of the World Rally Championship.
For EA Sports WRC, Codemasters have moved away from their trusty workhorse, their custom game engine EGO (which is still used for its F1 titles) to Epic Games Unreal. According to Senior Creative Director at Codemasters Ross Gowing "This is the rally game we've always wanted to make, combining our studio's deep knowledge and expertise with the power of the official WRC license representing the pinnacle of rally motorsport"
"The game's new engine has enabled us to push rally to the edge of what's deemed possible, and the additional features, including Builder and Moments, give players even more ways to interact with the sport they love."
Speaking of features, EA Sports WRC looks to have us sorted, including the ability to design and build your own rally car with the debut of Builder Mode. You can rewrite headlines in Moments mode featuring real-world highlights and nostalgic throwbacks. It features a variety of 70 authentically created historic vehicles so you can experience history across 17 current and former WRC locations with over 200 stages at launch.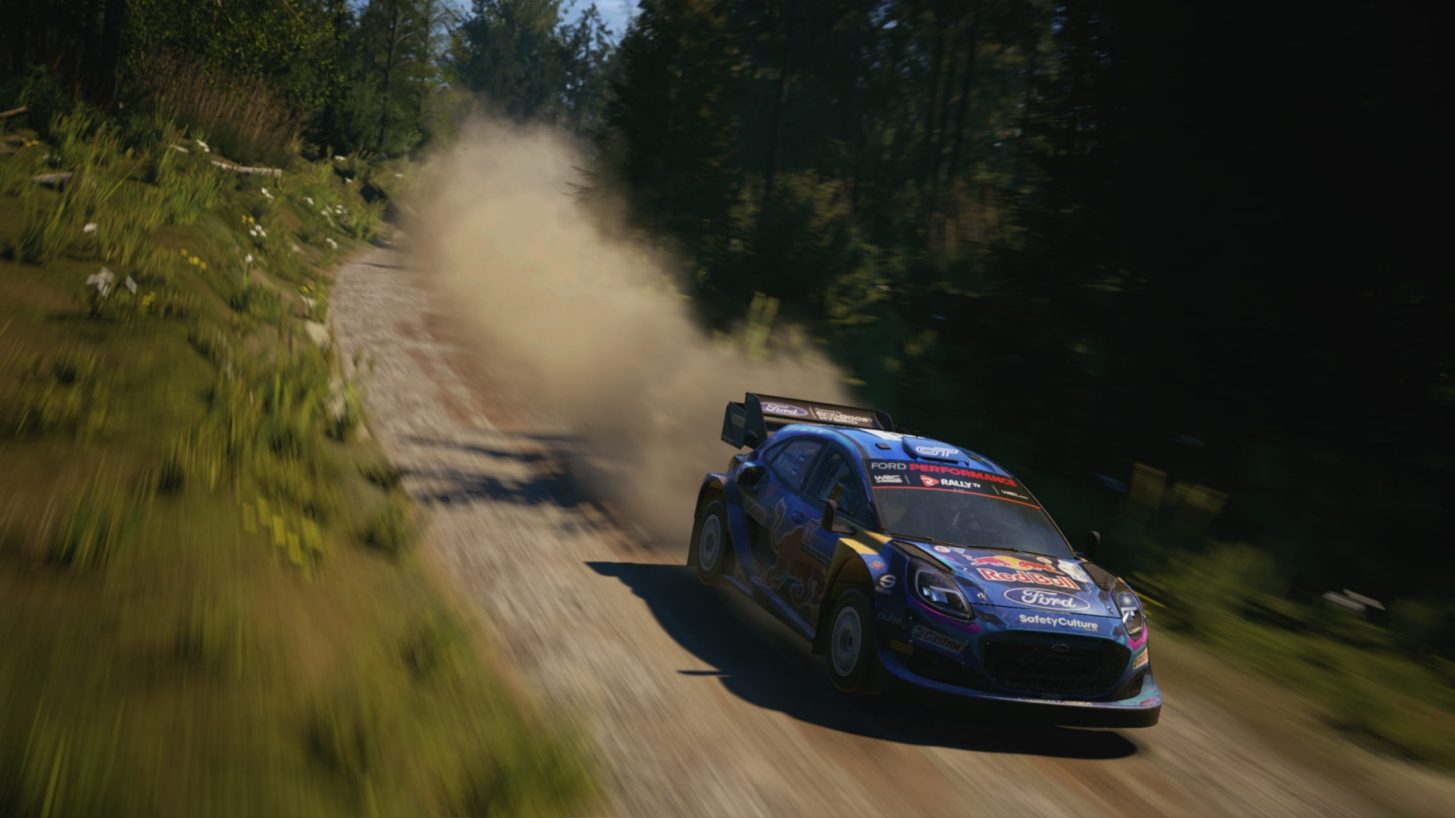 Features aside though it all comes down to that classic, tight, gameplay that previous Codemasters rally games are known for. So perhaps one of the most important notes is that despite the change in the game engine, their renowned multi-surface handling model is improved and deployed. This means this is bound to be a challenging, hair-raising ride.
Digging a little deeper into the detail of the features EA Sports WRC has on offer shows that there is plenty to look forward to. In Builder you can choose which class you want to race in between WRC, WRC3 and Junior WRC. Then you have to build your own car to race regulations, choosing the engine layout considering pros and cons plus cost, considering mechanical components and the like. It sounds complicated but the positive is you have a one-of-a-kind rally car that is your very own.
Regarding Moments, this is a chance to learn about the history of the sport by being a part of legendary moments from over 50 years of rally. Apparently, new moments will be added regularly, initially daily when the game releases. These will drop you right into these moments and races with a set of goals and targets.
The core though is Career, you can choose which level you want to start at on the WRC ladder from Junior to full-on WRC. The aim is to build your team, be successful, meet your sponsor's goals and earn bigger budgets for future rallies, hire a teammate acquire more cars and more.
EA Sports WRC also features Rally School, which is the perfect place to learn the fundamentals of rally. Taking driving lessons, earning medals – basically like Gran Turismo license challenges except not mandatory, unless you want to get better at your craft of course. This will definitely be a helpful way to add some skills to your racing toolkit.
Aside from all of those tasty options you also have the classic Championship mode, a traditional single-player experience that follows the real-world season. Online play, including 'clubs' returning from Dirt 2.0 (notable because some actual rally drivers used to hop on and race fans), Time Trials and of course a photo editor and livery editor as well.
Dirt 2.0 was an excellent title, the feeling of tearing around near suicidal rally stages at incredible speeds on the edge of physics, relying only on your co-driver for guidance was as exhilarating as it was terrifying. This new title EA Sports WRC looks like it is going to nail that feeling and somehow even improve on it with better graphics and more options for play.
Whilst the game isn't due for release for another week, some early opinions are calling it the rally game of a generation. To be honest with you, given the developers track record this would not surprise me at all.
EA Sports WRC launches on November 3 for PlayStation 5, Xbox Series X/S and PC.