If you were around early enough to be able to play games on the Sega Master System, you may have been fortunate enough to play Wonder Boy III: The Dragon's trap. I hope you're ready for a sweet injection of nostalgia, because the remake is here. Developed by Lizrdcube and brought to us by DotEmu, the remake is simply titled as Wonder Boy: The Dragons Trap.
Boasting a fresh new artstyle and its funky 8-bit score, Wonder Boy: The Dragons Trap seems to play identically to the 1989 release with a few added gameplay features like instant weapon toggling. You can play as all of his beasty forms, including: Lizard-Man, who can spit fire, Mouse-Man, who can climb on marked blocks, Piranha-Man, who can swim underwater, Lion-Man, who can strike overhead and below with his sword, and Hawk-Man, who can fly through the air.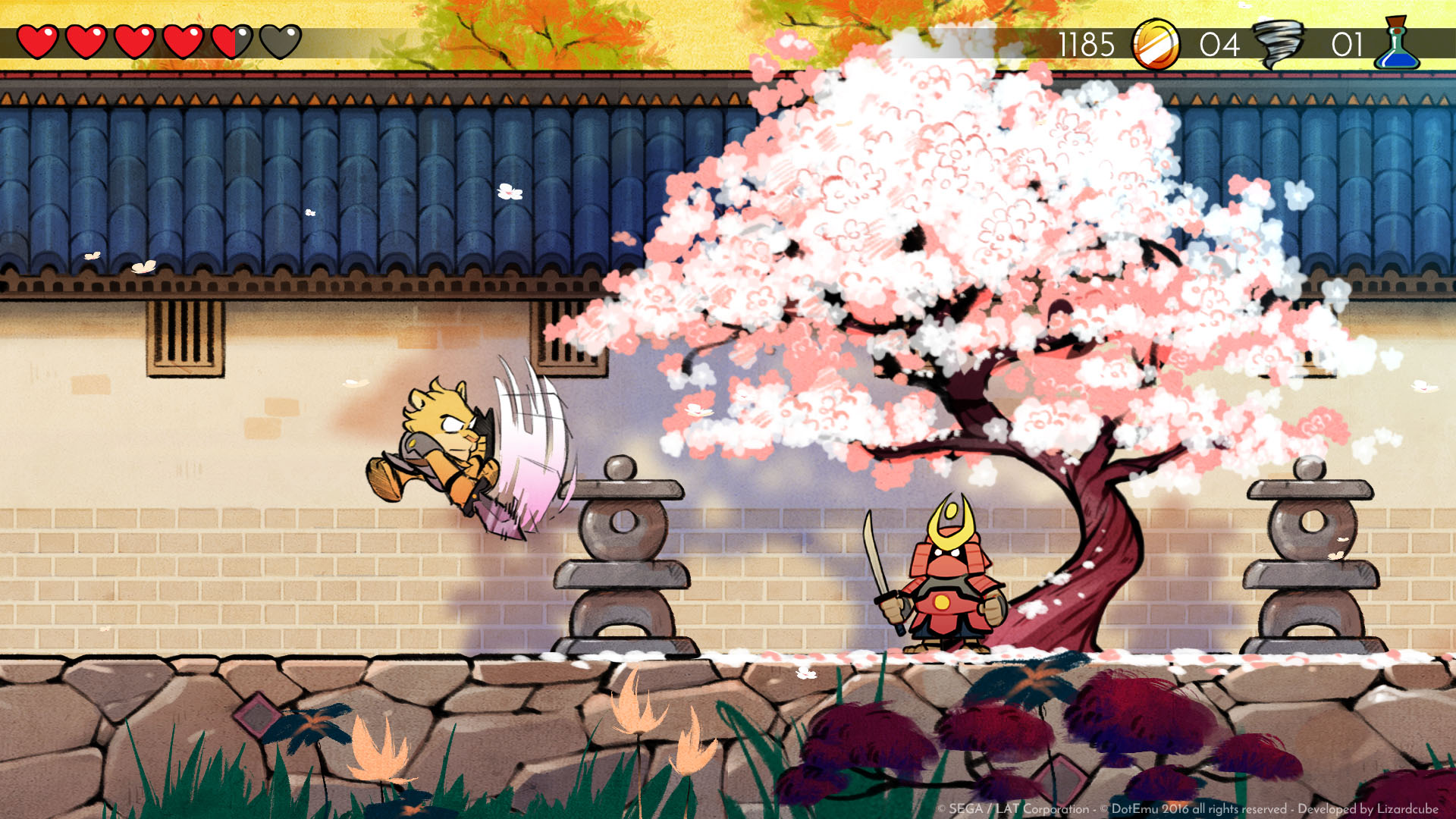 If you never got to play the original and want to know what all the fuss is about, or if you want that same old feel the game had back in the 80's, a function has been added which lets you switch the games graphics between modern and the original 8-bit style.
Possibly the coolest feature that has been included in this remake, and one that possibly only a handful of die-hard fanatics will get use from, is the ability to enter your old password save from the '89 version and load up your old save games exactly how you left them.
Wonder Boy: The Dragon's Trap is set to release April 18th for Nintendo Switch, PlayStation 4, and XboxOne. Check out the trailer below. and head here for any game updates