Jotun, the first release from Thunder Lotus games, is free for the next 2 days on GOG and Steam. If you haven't heard of Jotun, it did incredibly well, mostly because it looks like this:
Yeah. That's why. The game is completely hand drawn, with beautiful animations set in a rich tapestry of Norse mythology. You play Thora, a Viking warrior who did not get a glorious death and thus must prove herself to the gods before she may enter Valhalla. Sound amazing? Well grab it for free now, cause we're celebrating!
This giveaway is in celebration of their next game, Sundered, now available for preorder. Sundered keeps up with the gorgeous hand drawn art style that people loved in Jotun.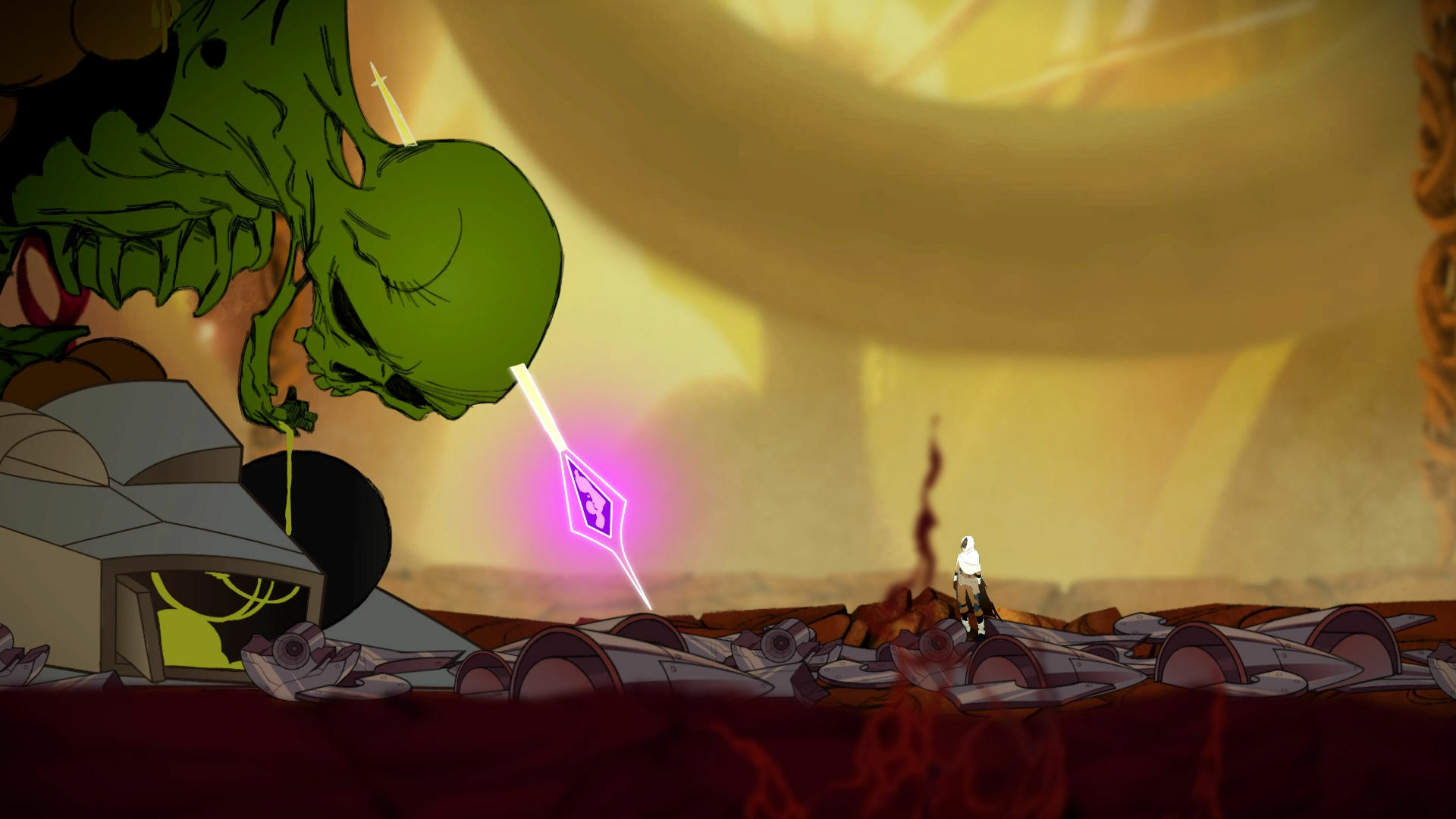 You'll play Eshe, a wanderer. Make your way through fighting eldritch horrors, using powers of corrupted relics. Use too much, and lose your humanity. Levels are hand crafted or procedurally generated, for a gorgeous engaging mix of new and planned.
Sundered is set for release on the 28th of July this year.  With the preorder you get a free copy of the soundtrack, unlocked with the game. Jotun: Valhalla Edition is only available for free for the next 2 days, so grab it quick to tide you over until Sundered!
Pick up your free copy on GOG here.
Pick up your free copy on Steam here.
Preorder your copy of Sundered on GOG here.
Preorder your copy of Sundered on Steam here.
Watch the trailer for Sundered: