Following our prior coverage, an update arrives for Middle-earth: Shadow of War removing the game's microtransaction store. This will begin a new quest for the life of the J. R. R. Tolkien inspired adventure.
Warner Bros. Interactive Entertainment released the game last October for PlayStation 4, Xbox One, and PC, including a horrifically money-hungry microtransaction scheme. The sequel to Shadow of Mordor quickly became the top seller for the month despite its underlying pay-to-win mechanics. As seen from our review, the game is an exciting and fun experience… until the market gets in the way.
Now, that market is no longer.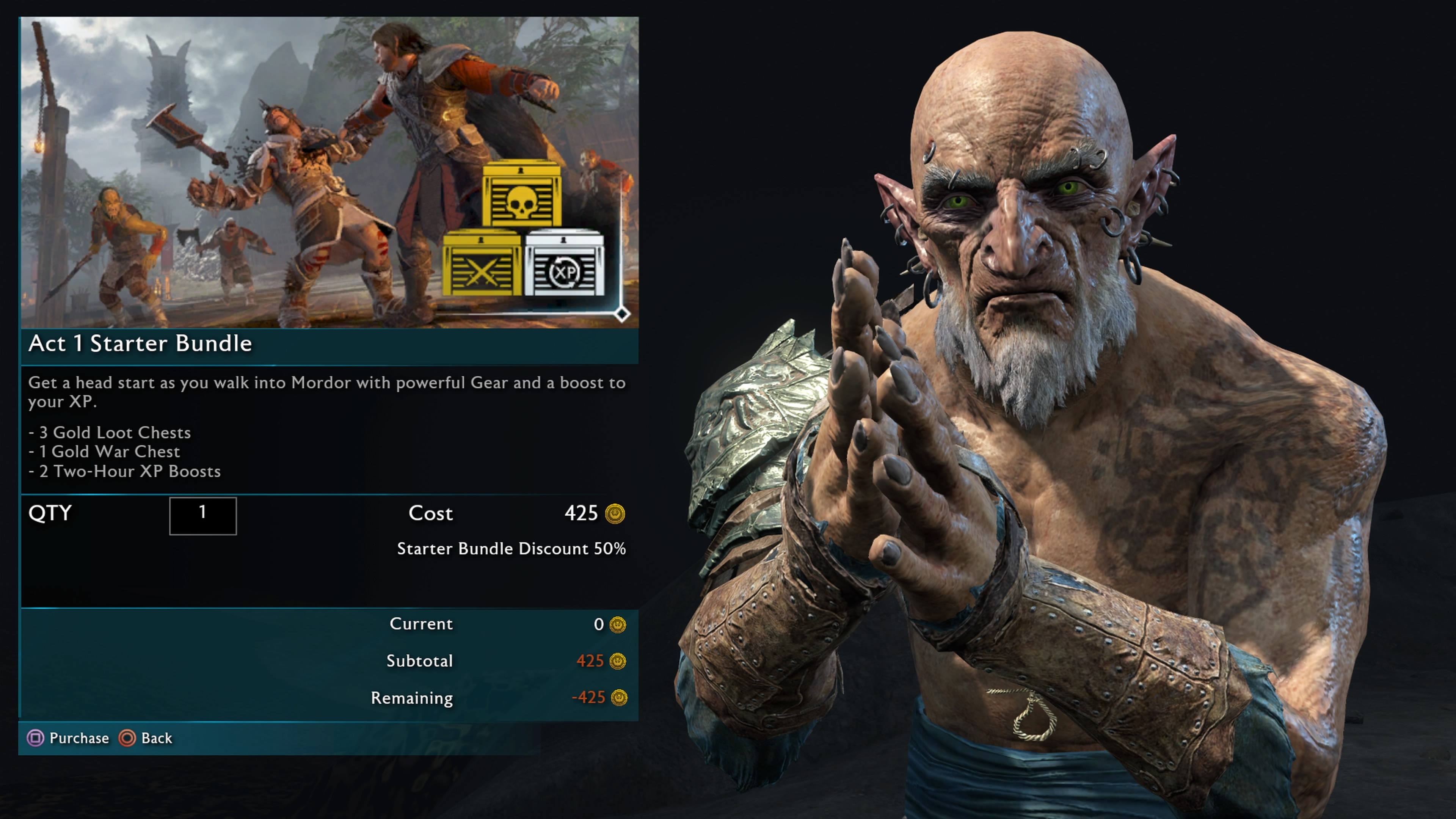 Rallying your army with Orcs was the largest part of the metagame, but Shadow of War let players spend their hard earned dollars to buy soldiers and equipment through RNG loot boxes, hurting the progression of the game.
Shadow of War's One Update to Rule Them All not only dismantles the real-money marketplace but brings about new additions introduced to beef up endgame content. These welcome add-ons include Shelob and the Witch-king's narration and Dark Eltariel, Baranor, and Celebrimbor character skins.
The beloved Nemesis system receives some amendments with extra Legendary Orcs and followers periodically offering gifts. The series' trademark AI feature, where foes and recruits remember past fights and in-game scenarios, provides intimacy and investment for the player. It became a massive selling point for both titles so further tweaks to it will attract returning players.
Loot boxes are becoming an old fad within the games industry. After Overwatch's popularisation of the mechanics, other developers sought the lucrative model as seen in Star Wars Battlefront II, Quake Champions, Elder Scrolls Online, and more. All receiving backlash from audiences for greedy marketing strategies. It seems the new attractive model is periodic Season Passes as universalised by Fortnite's success. How long will this last before outcry hurts the system? Who knows.
For now, we can all enjoy playing Shadow of War without having to shelve out the week savings to buy a new Orc.