In a move that probably shouldn't be too surprising, Battle Royale is getting bigger and bigger. But now it has expanded past the limitations of the standard online multiplayer game. Battle Royale, specifically Fortnite, is now coming to the real world. First seen on UK-based nerd merchandise store Zavvi, Hasbro has confirmed the existence of a Fortnite edition of Monopoly. Yes, this October  you to can kill and build your way to victory in the latest version of the board game classic.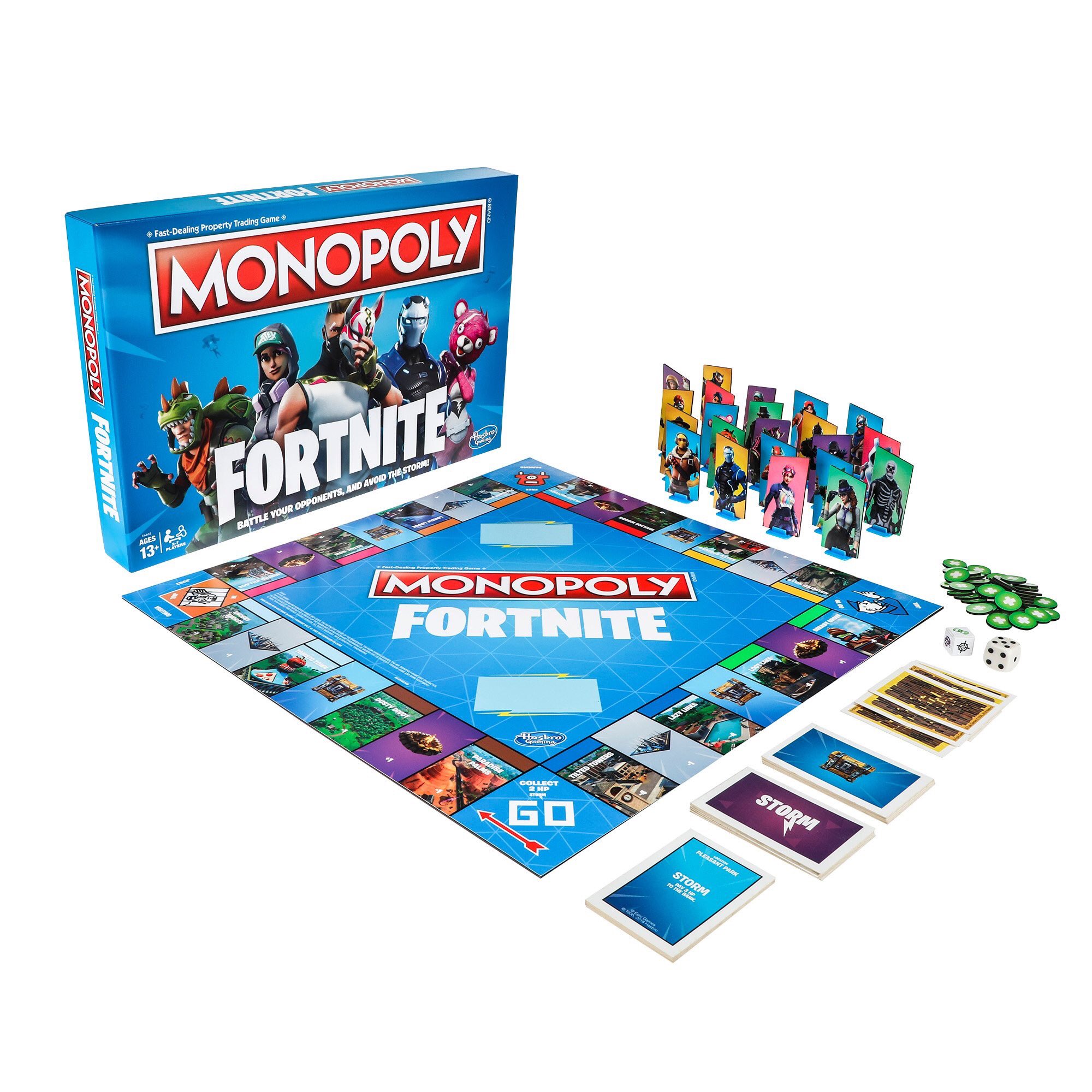 Now most of us know what to expect from these special edition monopoly games. Gone are properties like Regent Street, now replaced with the likes of Wailing Woods and Tilted Towers. But what's interesting is how the rules seem to be changed.
According to Kotaku's account of the now-removed page on Zavvi, the game uses new Battle Royale-style rules. Instead of money each player has health, and properties are handed out on a first come best dressed basis. Each turn has two dice rolled, but rather than simply move the numbers combined, one roll determines player movement, while the other lets players take an action. The aim of the game is simple: be the last man standing, and this is where the player actions come into effect. Shoot a player on the same side of the board as you to deal damage, or drop a boogie bomb to deal damage to everyone. You can also protect yourself by erecting walls. Finally, apply a bandage to heal a bit.
Suffice to say this is an interesting take on the classic board game. Very interested to see how all of these new rules work out in the practical space. Luckily though we have only a month to wait before we can find out for ourselves.
But this is not all apparently. In a move that is even less surprising than Monopoly, Fortnite will be getting NERF blasters. In the words of a Hasbro representative speaking to IGN, the new blasters "will immerse fans into the player-versus-player action of the game, letting them play out the Battle Royale in real-world settings with blasters and accessories that emulate the onscreen battles Fortnite is known for."
Time will tell if any of this new stuff actually lives up to the expectations set by Fortnite, although either way it is exciting stuff for the fans.