The prestigious strategy title Civilization VI will be releasing a brand new expansion in February 2019. Civlization VI: Gathering Storm DLC will revitalise the game with new resources, environments, game-changing mechanics, and strategic approaches to reaching human utopia.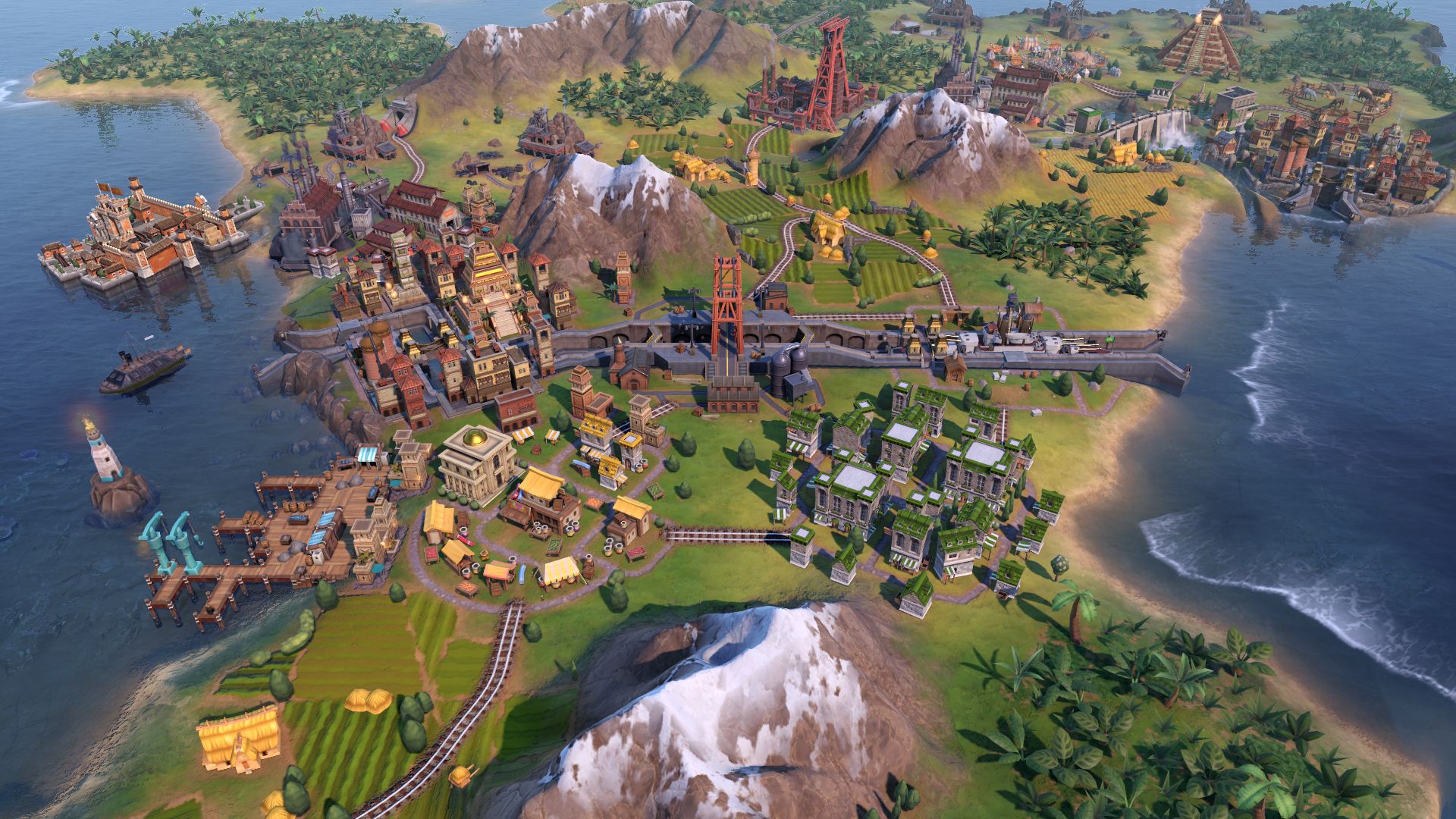 Announced through an impressive animated trailer and detailed webpage, Civilization VI: Gathering Storm will incorporate some previous title's features and ambitious new ideas. The Changing tides of Earth and its unpredictability are the main focus with this upcoming DLC. Environmental effects, power and consumable resources, engineering projects, new scenarios, and improved gameplay systems are some of the main points of interest.
Franchise Lead Designer Ed Beach explains, "history is full of rich stories of great empires, exploration, survival, and the human spirit. While we have always managed to capture a lot of this in the Civilization series, our story of human history was missing something without the impact that a changing planet has had on our settlements, and the imprints that we have left behind on Earth".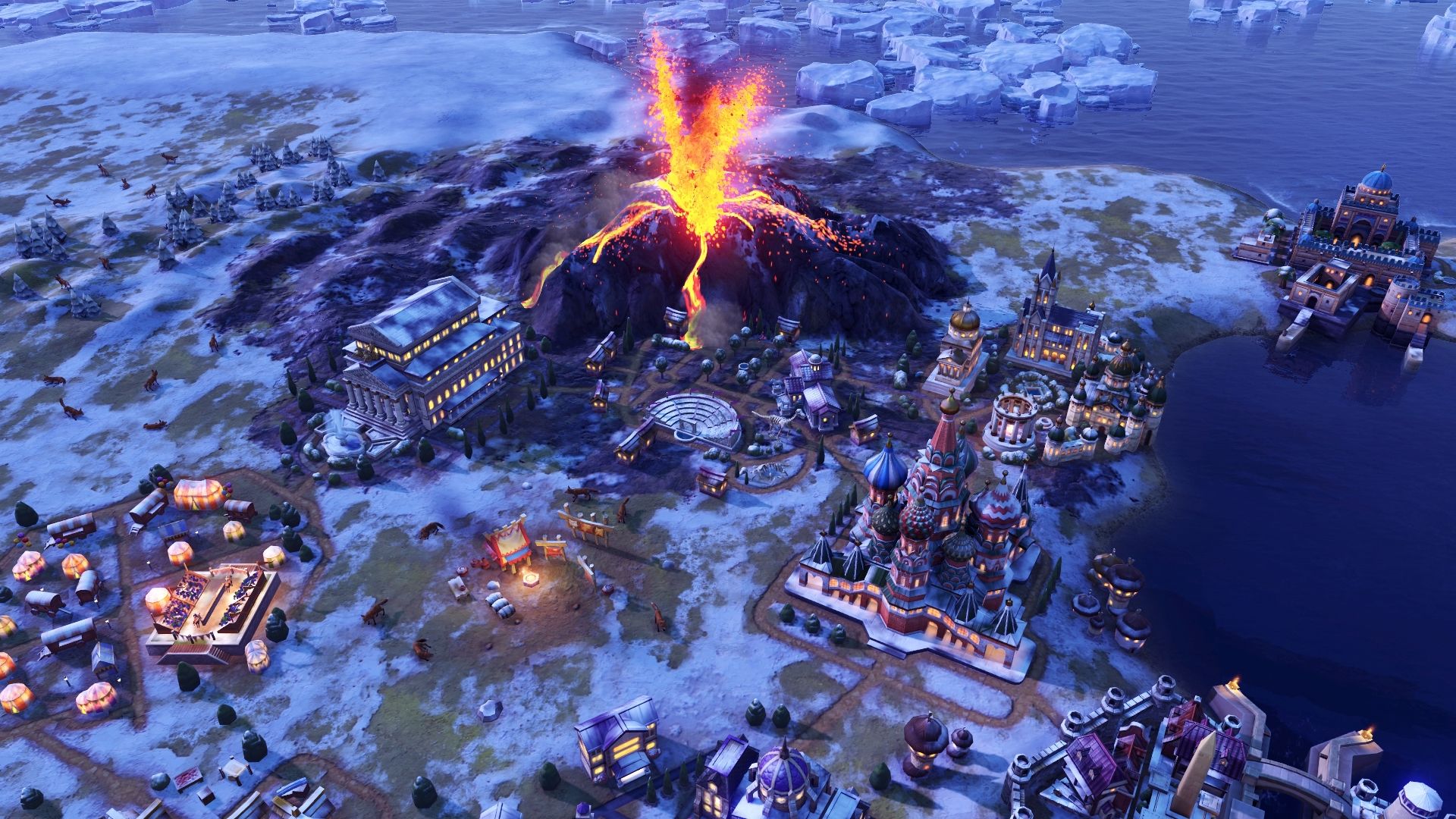 Releasing 14 February 2019, Civilization VI: Gathering Storm introduces new technologies, engineering projects,  and the beloved World Congress.  It adds a breathing ecosystem, displaying natural events that could enrich or challenge your growing empire. A devastating volcano can destroy and hinder growth or a terrible hailstorm may harm crops and the health of a civilisation. The additional variables in each play session are undoubtedly going to improve replayability and excitement.
Additionally, Civilization VI: Gathering Storm also includes eight fresh civilisations with nine engaging leaders.  Brand new World Wonders, units, districts, buildings, improvements and more accompany the expansion. It is quite clear that Firaxis are pushing hard to breathe new life into Civilization VI.  The abundance of content being added to the game is exciting, similar to the success of Civilization V: Brave New World.
For those not in the strategy-sphere, Sid Meier's Civilization VI is a turn-based strategy 4X video game developed by Firaxis Games, published by 2K Games, and distributed by Take-Two Interactive.  The famous serious is well known for its intuitive and addicting gameplay, often ending in nearly endless play sessions with that "just one more turn" motive.
Since the incredibly successful Civilization III in 2001, the game has drastically changed in each iteration. The indecisive divide this creates within the community is often loyal and fierce. Whilst Civilization VI is certainly loved, there's a large part of the community who still view its predecessors and all of their accompanying DLC as superior packages. However, the newest DLC Gathering Storm may be what Civ 6 needs to win over select diehard fans. Reddit users are expressing their excitement by describing the desire to "weaponise environmental effects" in true nationalistic domination.
Civilization VI: Gathering Storm will release 14 February 2019. For those unacquainted with the series, Civilization VI core game is available right now on Nintendo Switch, iOS, and PC.