As part of the Metro Tunnel Project and Rail Projects Victoria educational program, the Victorian Department of Education and Training have crafted the city of Melbourne in Minecraft.
Dubbed 'Mini Melbourne', the 600,000m2 block-replica of Melbourne's city centre is available for all to walk around. Build, craft, or mess around in the city and virtually tour several landmark locations.
Anyone is able to download the map file and explore the magnificent block city of Melbourne from Education Victoria's website. There is a huge focus on students accessing and learning about the city, creativity, and innovative infrastructure projects.
The Premier's Office explains, "Mini Melbourne is a Minecraft world-first – the first 'virtual city' built as an educational resource for students to learn more about our great city".
Students using Minecraft: Education Edition can experience the archaeological digs, undertaken on Swanston Street in 2018.  Players can dig up fossils, lost artifacts, and pieces of Melbourne history through reskins of several Minecraft blocks.
The Metro Tunnel Project isn't shy about their love for interactive education. Last year, the group opened a visitor centre in the heart of Melbourne featuring a 'Metro Runner' motion game. Mimicking Subway Runners, it teaches players about the Metro Tunnel Project as they strive for arcade style high-scores. Adding Mini Melbourne and the Metro Tunnel Archaeology Adventure is a fantastic learning opportunity for the students and the public.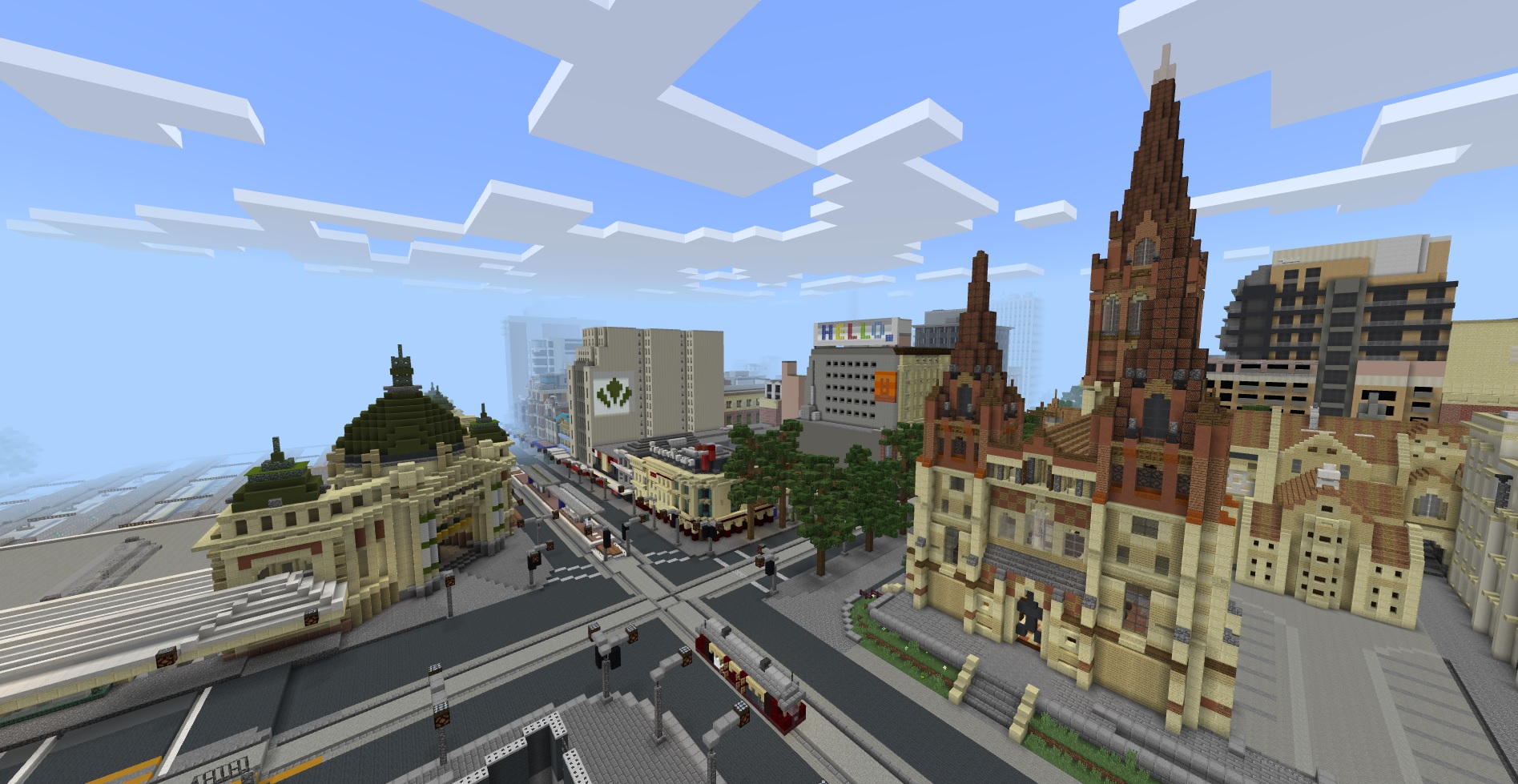 Despite troubles surrounding Minecraft recently, the game is being realised, in that its important educational and creative tools are ideal for early learning. The fact the Victorian Government is recognising its potential is promising for the future of games development in Melbourne.
The full map of the city of Melbourne in Minecraft can be viewed and downloaded right now. If you want to learn more, the Metro Tunnel HQ Visitor Centre is located at 125-133 Swanston St, Melbourne.