While it was hinted at last week we have now officially had the new Ubisoft roller derby title revealed, Roller Champions. A 3v3 mix of Roller Derby and the over the top dramatics of Rocket League, Roller Champions takes a simple premise and dials it up to 11.
Ubisoft took a moment to explain the new rule set to us, as fans of roller derby may notice some variations on the formula.
"As a Roller Champion, you compete in a team of three against three. The rules are simple: take the ball, make a lap while maintaining team-possession, and score. You can go for more points by completing additional laps before attempting a goal. After each game, you gain fans, unlock sponsors, customize your character, and ultimately unlock impressive fan celebrations."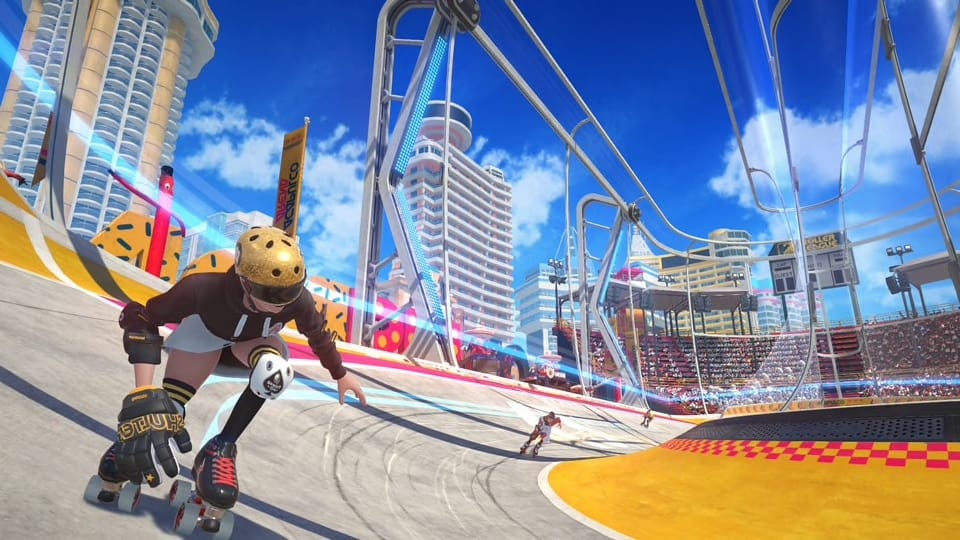 The game looks hectic and colourful which will really help sell the charm of the roller derby industry. Better yet the talk of character customisation and growth means we get to really bond with our new little sports star. While we don't have a release date yet we do know that it will be free-to-play.
Right now there is a pre-Alpha Demo available until June 14th on the Uplay store so it's the perfect time to jump in and check out the frenetic gameplay in the trailer below for yourself.