Nintendo has shown a lot more detail of its upcoming Switch exclusive, Marvel Ultimate Alliance 3: The Black Order. The title will be developed by Nioh developer Team Ninja. Far more of its roster of Marvel characters have been revealed. In addition, we have gotten a closer look at its combat, and the way characters can interact.
Despite the 3 in the title, MUA3 is set in a different universe to the previous two Marvel Ultimate Alliance games. It is loosely based on the Infinity Gauntlet storyline that Avengers Infinity War adapted, where Thanos invades Earth, and the Marvel heroes must fight prevent him from gaining the Infinity Stones. However, unlike the Marvel Cinematic Universe, Marvel Ultimate Alliance 3 has access to all corners of the Marvel universe, featuring classic Avengers like Iron Man and Captain Marvel alongside the X-Men and the street-level Defenders.
Whilst the design of some characters is influenced by the MCU, there is inspiration from the comics and cartoons, such as the  colourful X-Men's costumes. MUA3's roster and story are designed to be "accessible to fans, no matter where they are coming from". Whether you are a total Marvel novice, or have been reading the comics for decades, it should be easy to jump into this game.
One important aspect of MUA3's gameplay is its combo attacks. Different characters have different levels of synergy, which is represented by glowing lines between their icons in the corner of the screen. Some of these combos relate to famous moves from the comics, such as Iron Man being able to reflect beams off Captain America's shield. Others relate to notable team ups from comics, like Luke Cage and Iron Fist. Some combo attacks might require a bit more experimentation, and trying out different team dynamics.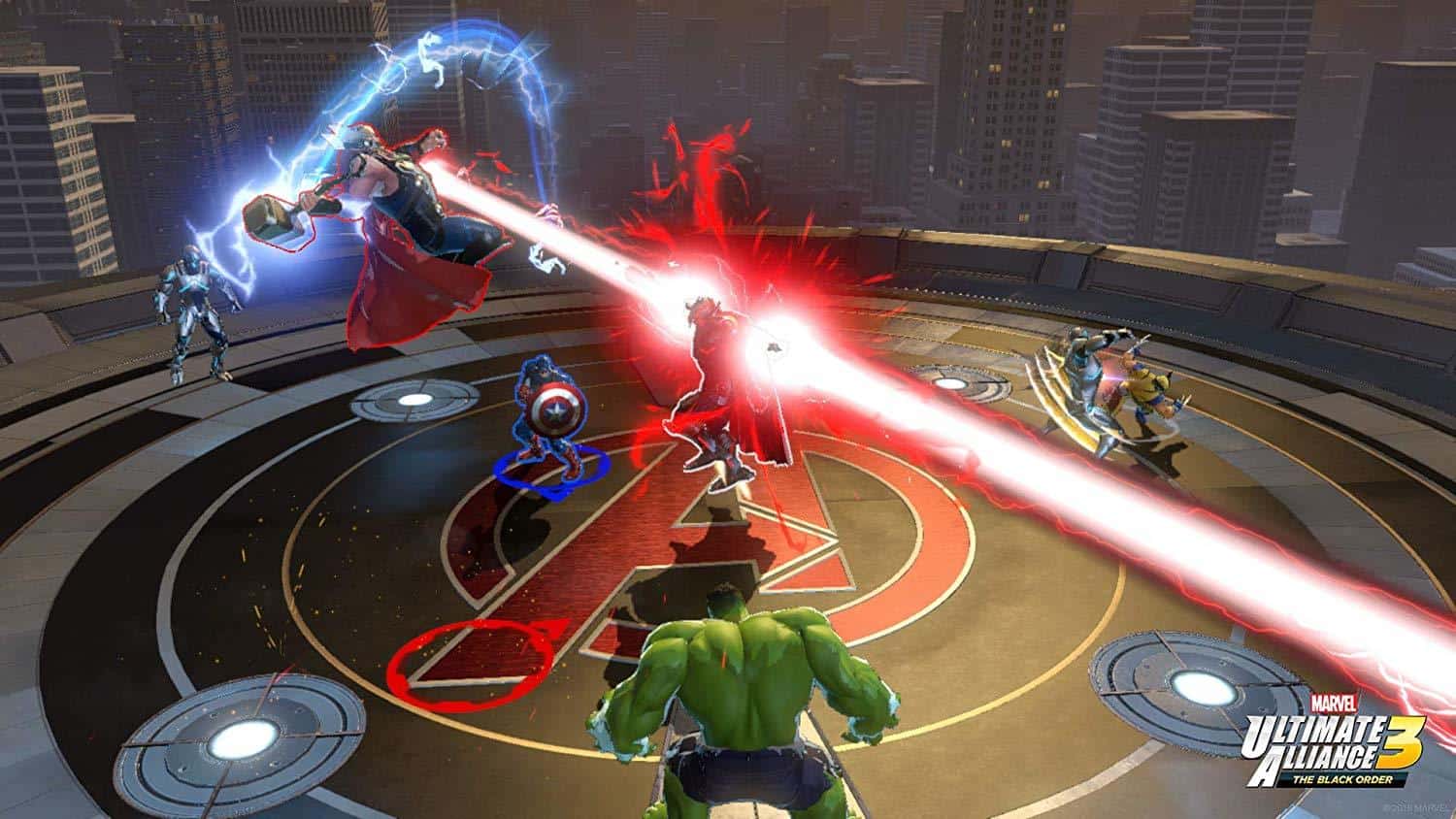 Enemies have hit point gauges and stagger gauges. By quickly damaging enemies and depleting their stagger gauges, enemies are stunned and vulnerable to further attacks. Each character can be upgraded via resources acquired in combat. In addition to the main campaign levels, extra challenges in the form of Infinity Trials can be completed for additional rewards. There is also local co-op for up to four players.
Marvel Ultimate Alliance 3: The Black Order looks like a delight for Marvel fans. Whether you are a massive fan of the comics, films and cartoons and want to see that reflected in a game, or just like four player beat-'em-ups, there seems to be a lot to like here. MUA3 will release on the Nintendo Switch July 19.