World of Warcraft Classic may have just released, but it seems Blizzard isn't the only game developer banking off nostalgia this month. Chinese made game Glorious Saga (or Glorious World in Western markets) was recently sued by Blizzard for blatantly copying off Warcraft games. Now, the game has been shut down some two weeks later.
Glorious Saga is a free-to-play web based and mobile game that recently caught the eye of developer Blizzard, Polygon reported. Blizzard Entertainment were so unhappy with the very stolen likeness that they filed a lawsuit in California to Glorious Saga's developer Sina Games. They stated how the game is "almost entirely copied from the Warcraft games and related products."
One of the clearest examples is in Glorious Saga's promotional image used on the game's social media and stores it could be purchased on. The comparison we' ve added below shows promotional image for the game from Sina Games and the World of Warcraft: Battle for Azeroth Expansion.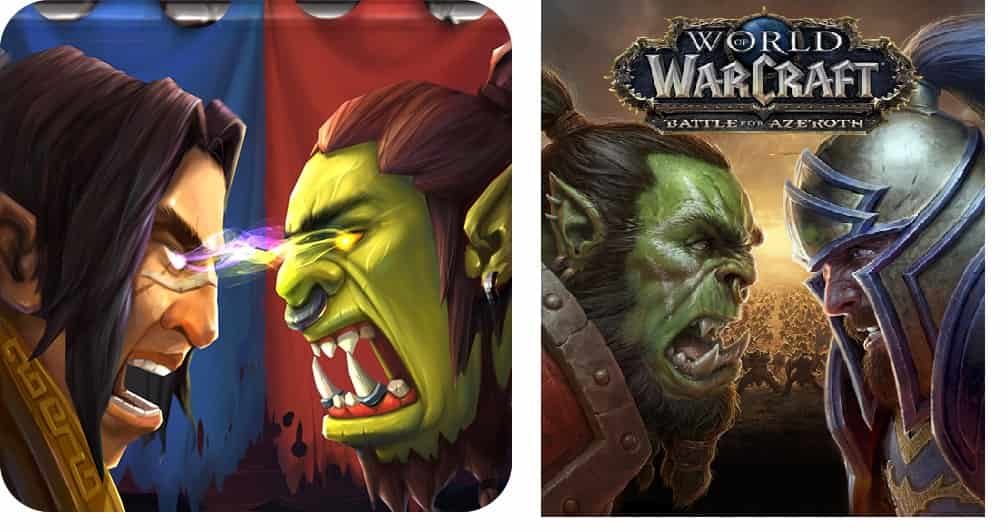 The suit details even more ways that Sina Games has crossed the line. We've included another extract of the suit for you below:
"Every character in the Infringing Game was copied from a character from the Warcraft games, and many even bear the names of popular characters from the Warcraft games such as 'Jaina Proudmoore,' 'Gul'dan,' and 'Malfurion.' Every monster, creature, animal and vehicle in the Infringing Game was copied from the Warcraft Games. Weapons, amulets, and other objects were taken straight from the Warcraft games, without pretense. Audio cues and sound effects from the Warcraft  games were reproduced for the Infringing Game"
Now, the game is offline and Blizzard is hoping for maximum statutory damages. This means that Sina Games may have to cough up $150,000 per every individual copyright. This doesn't even include the legal and other fees the company may face if it's found their other games also breach copyright.
At least this story seems to gradually be receiving a happy ending for those victim of this copyright breach. "Thanks for your support and love of our game. We had a great and happy time in the game. But due to some irresistible reasons, we decided to announce that the game will stop operating at 06:00 on 29th of Aug. (EDT), and all the servers will be closed. Players can't login any longer," reads a post on Glorious Saga's Facebook page.
Hopefully the suit can be resolved soon and the hard workers at Blizzard can see some justice in their stolen work.