Already Checkpoint have detailed some ways the games industry has been supporting victims of the Australian fires. Still, support remains to flood in for the tragedy and it's something admirable to see. Local Melbourne developer Lumi Interactive has been the next to join the cause. They're doing so in a unique way with their newly announced 'The Emotions Collection.'
As for what The Emotions Collection is, it looks to be a video game 'residency' of sorts. Hosted at Bar SK in Melbourne, the collection is a showcase of four interactive experiments, each with their own personal theme. The first of the fortnightly explored themed games is titled Keepsake.
Keepsake aims to explores grief and loss, offering a "playful space to reflect on meaning and memories." During the experience, players can create a "keepsake" of their own by curating items in a box or container representing a particular person, relationship or place that has some meaning to them – whether that be from the present, or now in the past, is up to them.
Christina Chen added some additional information about the inspiration of the collection: "The Lumi team all experienced loss, or connected with mortality in some way in 2019 – Keepsake is a small experience that explores how gratitude and joy can be a part of losing someone, and the importance of remembering these people who've shaped our lives."
The Keepsake showcase, which serves as the collection launch, is on Friday the 17th of January at Bar SK. Funds will be raised at the event for Foodbank Victoria, supporting victims of the Australian bushfire crisis. Lumi Interactive's other projects for the collections have yet to be revealed but will also be used as an effort to raise funds for affected families.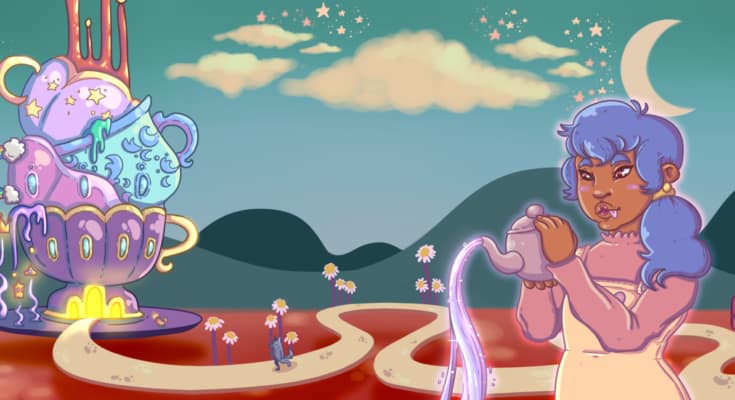 The full scheduled dates for the collective are January 17th, January 31st, February 18th and February 28th. Each event will run from 6:30PM – 8:30PM. Those that are curious for more information, including the other projects and what you can do to help, should keep an eye on Lumi Interactive's social media and website.
For those that can't attend the Keepsake launch event in Melbourne, a donation can be made to Foodbank Victoria directly here.