Hey PC gamers! There is a new deck-building game heading your way, and it's called Monster Train. Set on a train ride to Hell, it's up to you to fight invaders from Heaven and ensure that the final Pyre of Hell burns forever. In what the developers promise is a "new take on roguelike deck-building card games", there a few strategic elements that make it stand out from other deck-builders such as Hearthstone. You'll need to pick your deck of spells and minions from over 200 cards, position your chosen champions, and do battle over three vertical playing fields. Take a look:
Monster Train features five different clans to combine and fight for, plus multiple routes through Hell for some added replay value. The ultimate goal is to protect the Pyre of Hell on the top floor with the lives of your demons. Monster Train also features a unique online player experience called HELL RUSH: up to 8 players can compete against each other in time-based challenges, plus you can create your own challenges and share them to see who can top the custom challenges leaderboard.
Whilst there is no release date for the finished game, we do know that it will release sometime in Q2 this year. PC owners can also sign up for the closed beta during February and play early here.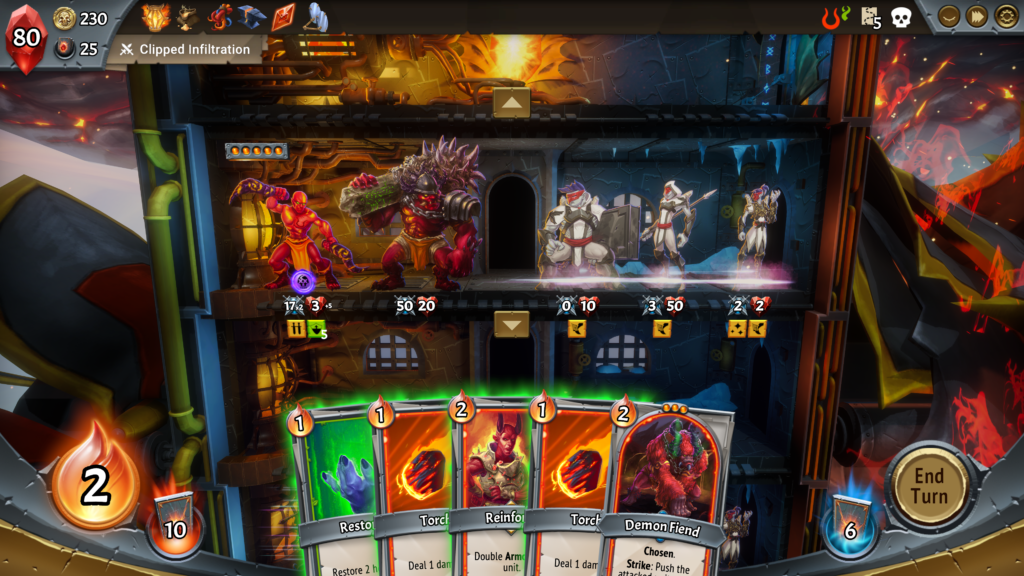 Monster Train is being developed by indie studio Shiny Shoe, founded in 2011. They are dedicated to creating fun experiences on multiple platforms, and have teamed up with publisher Good Shepherd Entertainment to bring us this new take on deck-builders. Notably, Good Shepherd is backed by some well known names such as Devolver Digital and Perfect World, who work together to bring great indie games to the world.