With so many exciting games, updates and consoles set to release over the coming months, Nintendo has managed to add a new level of enthusiasm. A recent announcement from Nintendo came as an unexpected, but certainly not unappreciated, surprise. As such, our excitement for the release of Animal Crossing: New Horizons, was doubled this week.
Introducing the newest Special Edition Switch Console!
This slideshow requires JavaScript.
Yes, it may look like your regular Switch console, but upon closer inspection you'll certainly see the difference.
The special edition console is, simply put, adorably decorated. The console features a custom design adorning the back of the device for a simple yet enchanting effect. The Switch dock presents a charming image of our favourite raccoon entrepreneurs, standing atop a small island amidst a soft blue sea. A personal favourite feature are the joysticks: awash in soft pastel tones that perfectly fit the theme and aesthetic of the upcoming game. Together, the image the console creates is one of calm and tranquility.
That's not all, of course!
It's not just the special edition console we've got our eyes on. At the same time, Nintendo has announced the Animal Crossing: New Horizons Aloha Edition carrying case and screen protector! This product flawlessly compliments both theme and aesthetic. Pastel blue/green on white promotes island vibes and maximum chill. Much like the game itself, the carrying case is not included alongside the console. The Aloha Edition carrying case will be available for both Nintendo Switch and Nintendo Switch Lite.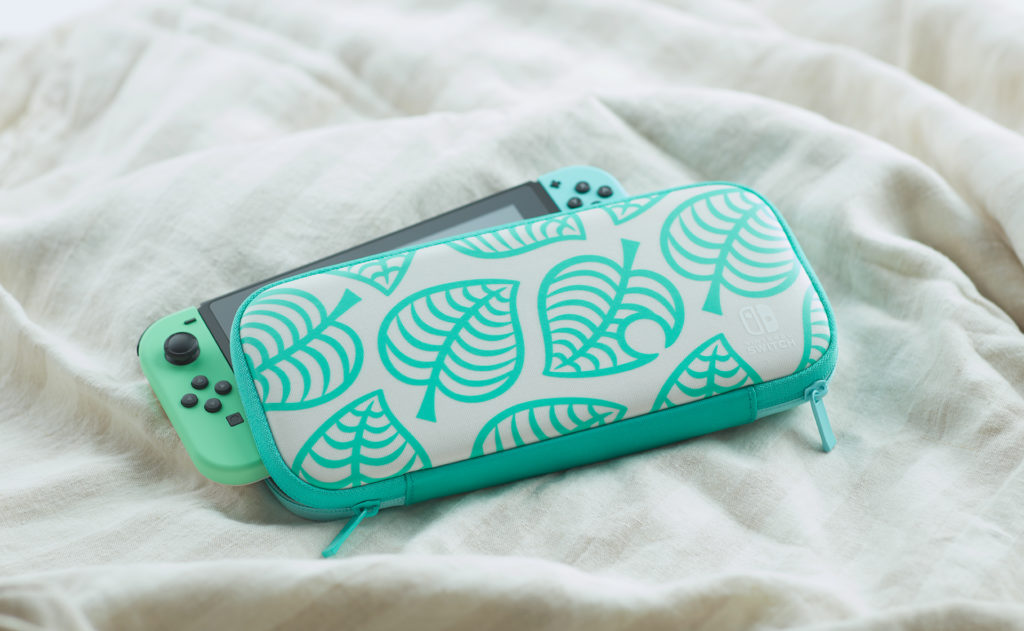 The console and accessories are currently available for pre-order. They will all be available to purchase in Australia on March 20th (alongside the game itself), while some other countries have gotten lucky with a release date of March 13th. The price of the console will be $469.95, though there are sure to be offers regarding trade-ins which might be worth keeping an eye out for.