Cellar Door Games has revealed the first gameplay details of Rogue Legacy 2, the upcoming sequel to its popular roguelike, Rogue Legacy. Rogue Legacy 2 will expand on the original game's features, bringing more enemies, weapons, traits and classes as you adventure through randomly generated dungeons. The game will be available on Early Access before its full release.
As in the first game, Rogue Legacy 2 will see the player following a family of adventurers exploring randomly generated environments. Each time you die, your player character's descendant takes up their task and ventures in to continue their quest. Each family member has a class, as well as genetic conditions including dwarfism, vertigo and alektorophobia (intense fear of chickens). Rogue Legacy was one of the early innovators in the current roguelike trend back in 2013, making the genre accessible by steadily gaining permanent upgrades and stat increases across each run.
Rogue Legacy 2 is set to greatly expand on many of the features that made the first game great. The game is taking a 2.5D artistic approach, with 3D characters and objects on 2D environments. New classes, weapon types and genetic conditions have also been added. Ever wanted to kill an enemy with your farts? That option is apparently available if you so desire.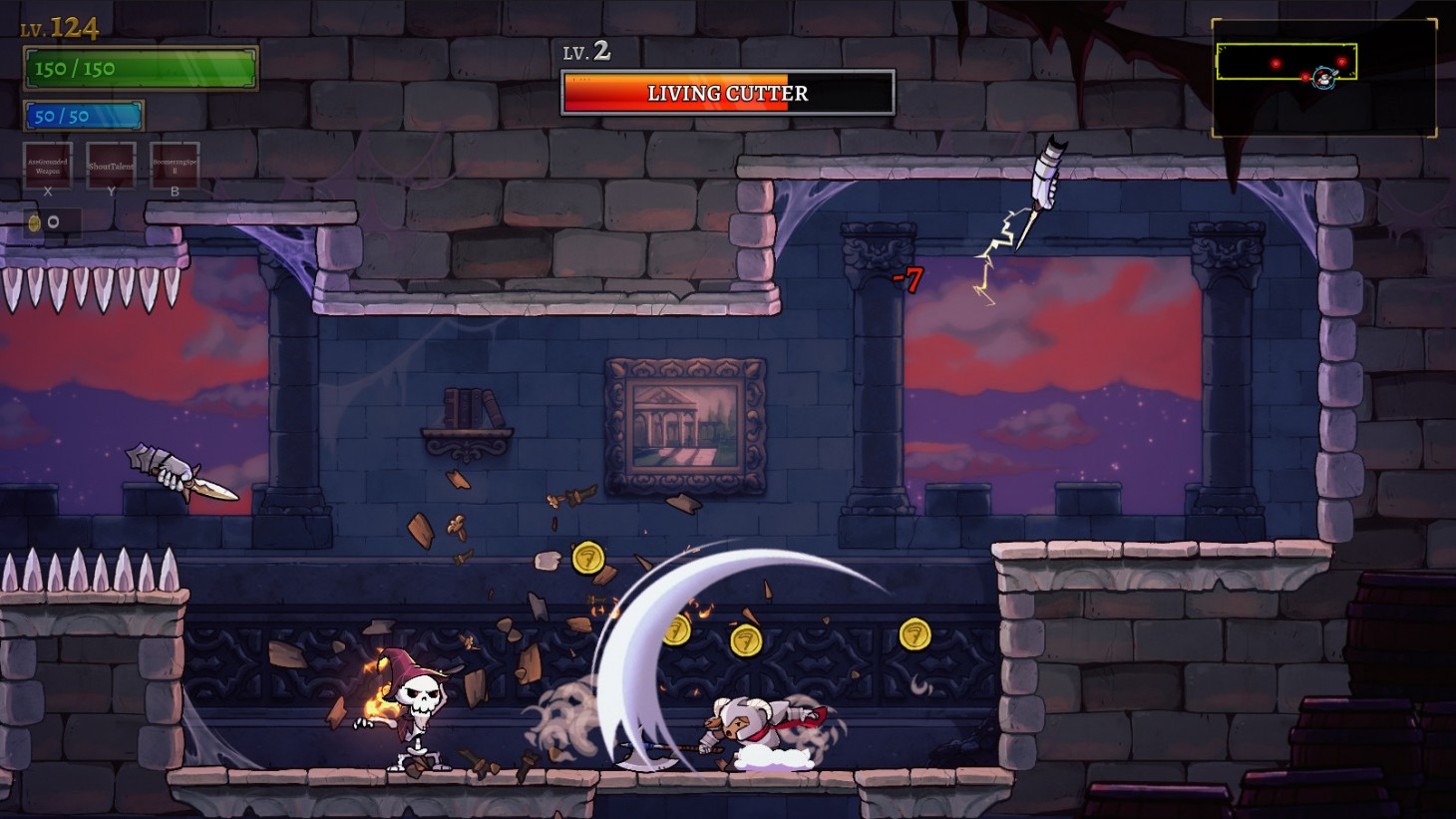 The sequel will also introduce Metroidvania elements in the form of "Heirlooms". These items provide permanent new powers that persist across runs and provide access to new areas. This is reminiscent of Dead Cells' approach to making permanent progress across runs with new abilities.
Finally, Rogue Legacy 2 will also provide some quality of life additions to make the game more accessible. Gold can now be placed in "Off-Shore Banking" to make Gold accumulation between runs less arduous. Heirs with more debilitating genetic conditions will also earn more rewards by playing as them, encouraging players to challenge themselves. The game's Steam Store page also promises "More Clown", which is always a promising sign.
Rogue Legacy 2 will release on Steam and the Epic Games Store in Early Access on July 23. According to the developers, the plan is for the game to stay in Early Access for "roughly one year", before presumably being ported to more platforms upon full release.