Promising action-packed battles and a breathtaking open-world adventure, pre-registration is now open for V4, a new MMORPG from the team behind MapleStory
Available as a cross-platform experience on mobile and PC, players will embark on a journey across dimensions to help aid in the battle against demonic forces. Syllunas, a once paradisal land is now being threatened, as the Alliance fights to defend it from Guardian and the once-mighty Scoria Knights.
Set in a colourful open world, V4 features six offense-focused classes including Enchantress, Slayer and Knight, allowing each class the opportunity to deal maximum damage and destruction as they navigate through the environment. Players can forge powerful alliances, explore realms, and conquer the battlefield in action-filled real-time player versus player experiences as they advance in the game.
V4 boasts  over 50 customisation options so that players can individualise their character with lustrous weapons and armour that can aid their heroes in battle to unlock their true potential. V4 also brings a player-driven marketplace through the Trading Post, which allows players to "ensure efforts are rewarded with player-set prices for equipment and items."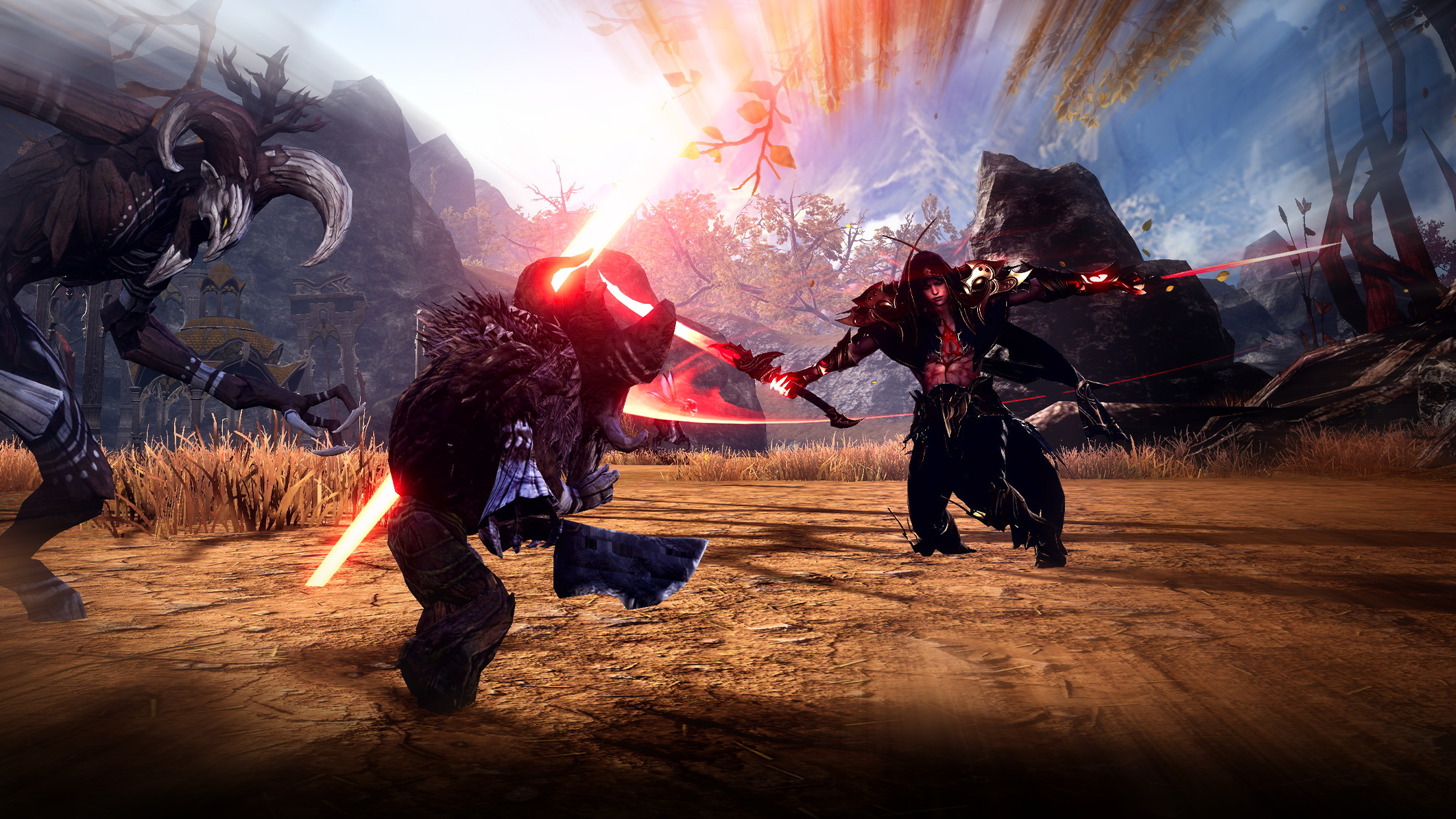 A Korean MMORPG, V4 launched earlier in the year to markets in Taiwan, Hong Kong, and Macau. But you'll notice that while MapleStory featured a more family friendly art-style, this game is opting for a slicker, more realistic approach.
"We have implemented a variety of state-of-the-art technologies, such as the introduction of an inter-server, AAA console-quality graphics, cross-play with V4 on mobile and PC versions and more to enhance the gameplay experience," said Yong-Hyun Park, President and CEO of NAT Games in a press release, "We are excited to officially launch the global service of V4 and are looking forward to bringing our players exciting new content, events and much more in the months and years ahead."
You can sign up to pre-registration right here, and get ready to get your fantasy on in the near future.