The time-bending, first-person action series SUPERHOT is getting a brand new game, coming next week. SUPERHOT: MIND CONTROL DELETE will release on PC, PS4 and Xbox One on 16 July, and on the Nintendo Switch at a later date.
After three years of geometric blood, sweat, and tears, the newest project from the SUPERHOT universe is finally here. The team behind the game has built upon the John Wick simulator to turn what started as a free DLC into a fully-fledged standalone game. You can read our review of the new title right now.
Thanks to the supportive community, the developers have also revealed some red-hot information. SUPERHOT: MIND CONTROL DELETE will be completely free for current owners of the original game. SUPERHOT players, and anyone who purchases it before the release of the standalone on 16 July, can find out how to download it for free via the game's FAQ page.
Game Co-director and Art Director Marcin Surma explained:
"We started work on MCD in early 2017. The plan was to limit ourselves, keep it small, and sort out a small DLC to ship for free by the end of that year
…Turns out, we're not very good at limiting ourselves."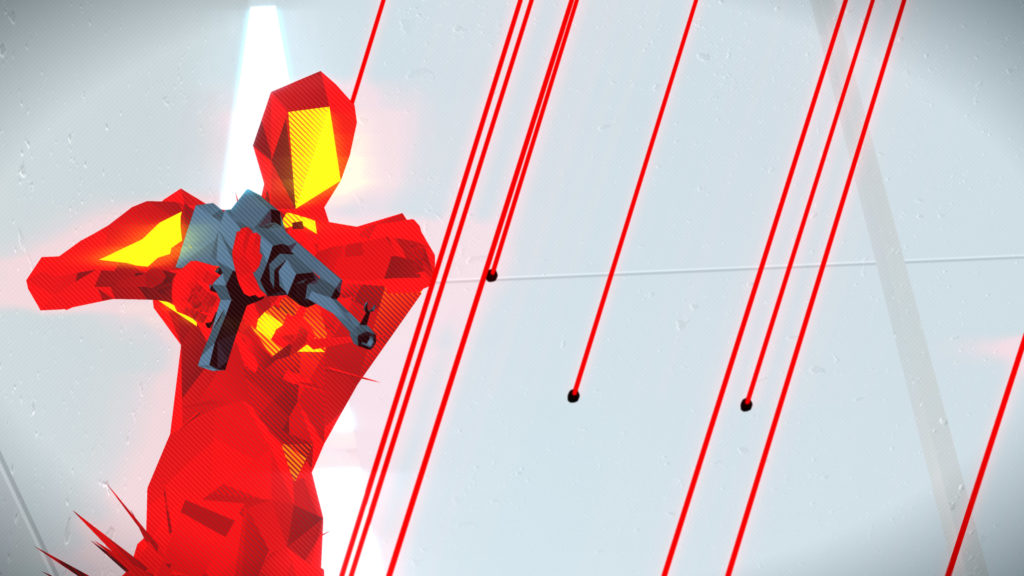 The new game has heaps of different scenarios and locations, new weapons and objects to throw around, and plenty of new mind-bending tricks. Battle after battle, each fallen foe will push players closer to revealing the secrets behind the game. It's meta, and it's better.
Players will get upgrades, becoming more powerful than ever. New skills, hacks, and hidden messages will dive you deeper into the SUPERHOT world. There's still no word whether the new game will be coming to VR like the previous version.
Want MORE? You can keep up to date with all the biggest gaming news and reviews by following Checkpoint Gaming on all the social media channels and listening to our podcast.