It's not just us common folk who have to learn how to handle the COVID lockdown. It's affecting sporting leagues too! That's why the Lockdown League is partnering with 2K Games to get 16 of Australia's top sports and celebrity talent together to find out who is the best NBA 2K20 player. Get ready to watch a bunch of people who play real-life sports attempt to play them in video games, there's no doubt, it's going to be entertaining.
The Lockdown League: NBA 2K20 will feature AFL stars Lachie Neale and James Sicily, MMA champions Martin Nguyen and Josh Culibao, ATP Tennis player, Thanasi Kokkinakis, hip-hop superstar, Phi11a, and funny-men Shooter Williamson and Elliot Loney, duking it out in the most intense of all battles known to man… video game battles. There's no denying that it's always interesting to see non-gamers have a go at competing in video games, but who knows how many Aussie players secretly play games in their downtime.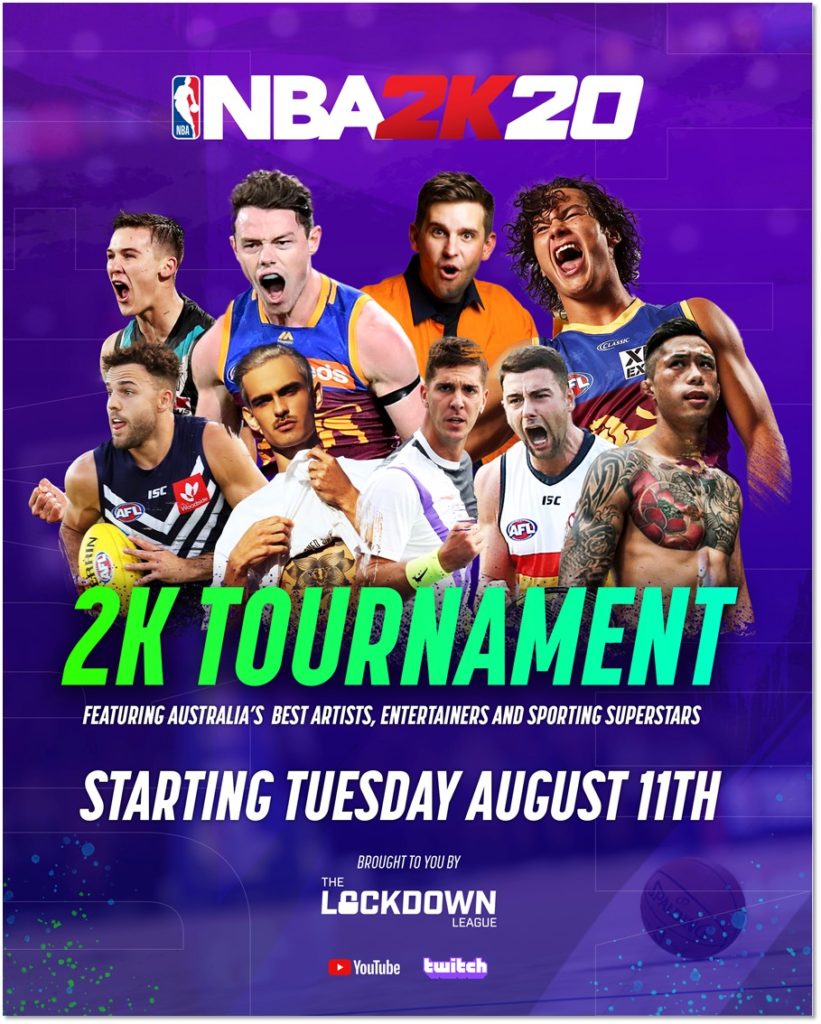 Matches will be played using NBA 2K20's Quick Game mode and each match will last around two hours, broken up with six-minute quarters. There's also going to be plenty of additional content, including pre-game interviews, exclusive guest appearances, and additional exhibition matches. If you want to catch any of the 17 matches including finals, they can all be found on The Lockdown League's media channels on Twitch, YouTube and social media. Hopefully, the pandemic won't last long enough that they'll have to do another Lockdown League using the upcoming NBA 2K21 next year.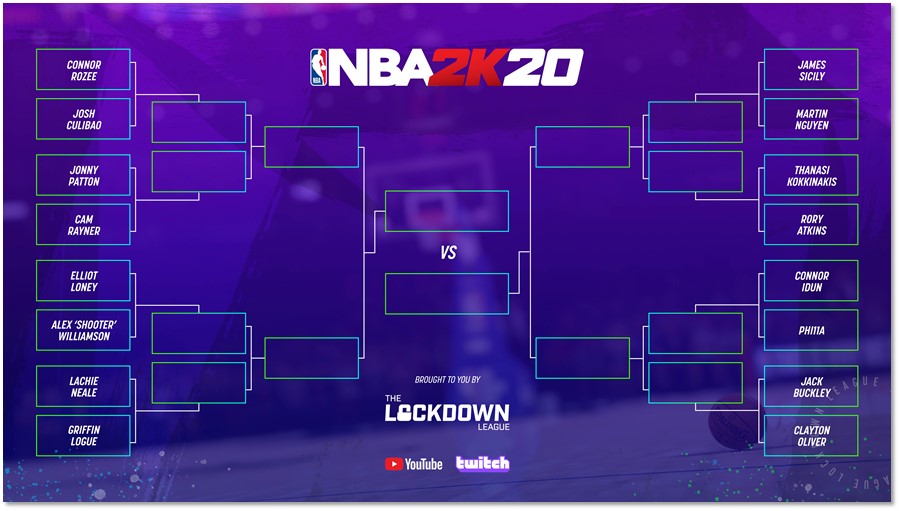 Round 1 is already over, but the scheduling and dates will be announced weekly. Don't forget to catch up on the streams yourself! The lockdown League's YouTube channel uploads the rounds you might have missed and more, and you can catch the next one live on their Twitch channel. Additionally, AFL has its own gaming channel at AFL Gamers Network, which features more of your favourite AFL players tackling other kinds of video games such as Warzone and Destiny 2.