Dragon Age fans are starving for content. After the very short teaser trailer released at E3 almost two years ago now, there has been a drought. Fans ripped that teaser to shreds trying to find any possible information about the upcoming Dragon Age 4 within. And now, with a new behind the scenes teaser released as part of Gamescom Opening Night, it's surely going to happen again.
We still don't have a title or any official information about the story other than a quote from lead writer Patrick Weekes. "What happens when you don't have power? What happens when the people in charge aren't willing to address the issues?". The new teaser was filled with concept art showing environments and characters that we might be seeing in the new game. Based on this art, it's pretty safe to assume that the game will be set in the Tevinter Imperium as teased at the end of the Trespasser DLC for Dragon Age: Inquisition.
While nothing has been officially confirmed, there appears to be a few familiar faces in the trailer. Fan favourite Dorian seems to be present in one of the images alongside the pirate Isabela, and it's altogether possible that the antivan crow in the background of one of the scenes may be Zevran who we haven't seen in a long while. The video also features interviews with various members of the staff, who talk about their work on character design, concept art, and how the team at Bioware is working on the game in general.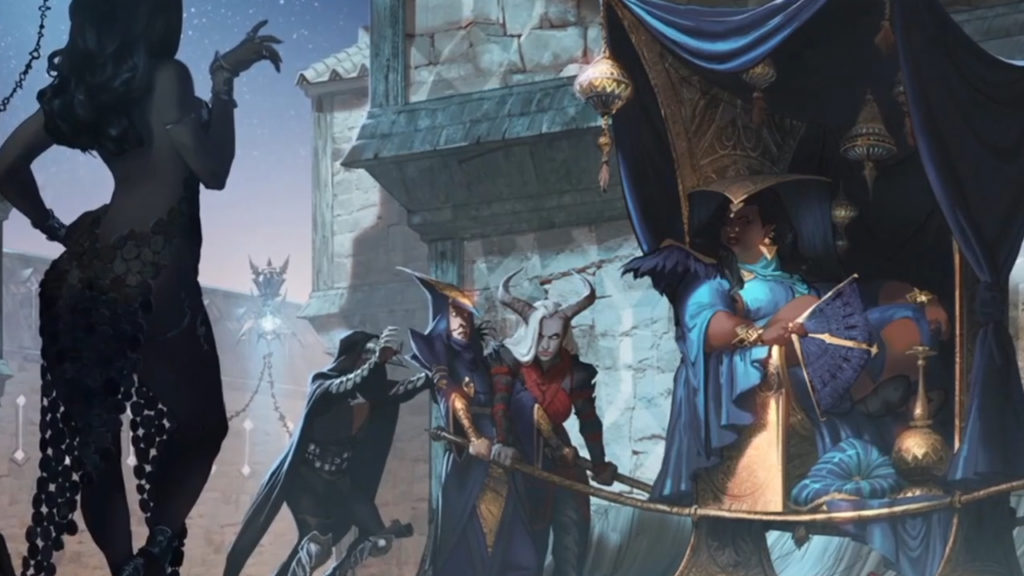 Even though there was a lot in the trailer, there was very little in the way of concrete information regarding Dragon Age 4, its plot, or its characters. Hopefully we will be hearing more from Bioware about the game in the near future, a real trailer maybe, something we can properly sink our teeth into. For now, we just have to keep waiting.