There are a lot of games that gamers today look at from their childhood with rose tinted glasses. So perfect and beloved was GoldenEye on the Nintendo 64 back in the day. While we didn't dare try and touch it today due to its age, others looked for solutions. One was a fan project by the name of GoldenEye 25. Though after two years of being in development all hasn't fared well: development on the game has ended due to an issued cease and desist letter.
Traction for the project definitely appeared when it was announced back in 2018. As the name GoldenEye 25 suggests, the game was supposed to be a fan remake and release in order to celebrate the 25th anniversary of the popular original game. The original GoldenEye released back in 1997 (yeesh, it's as old as me), giving the team a good four years to work on it in time for the anniversary. It's safe to say then, that a lot of care was being placed into it. Then came the cease and desist.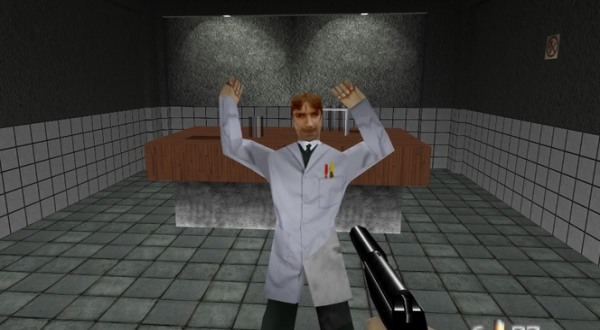 The (now removed) Twitter for the project announced the news earlier this week. "We're sad to announce that we've been kindly asked by the IP holder (MGM/Danjaq) to cease development of GoldenEye 25," the statement begins. We've included all of it here for you below, it's a bummer to read.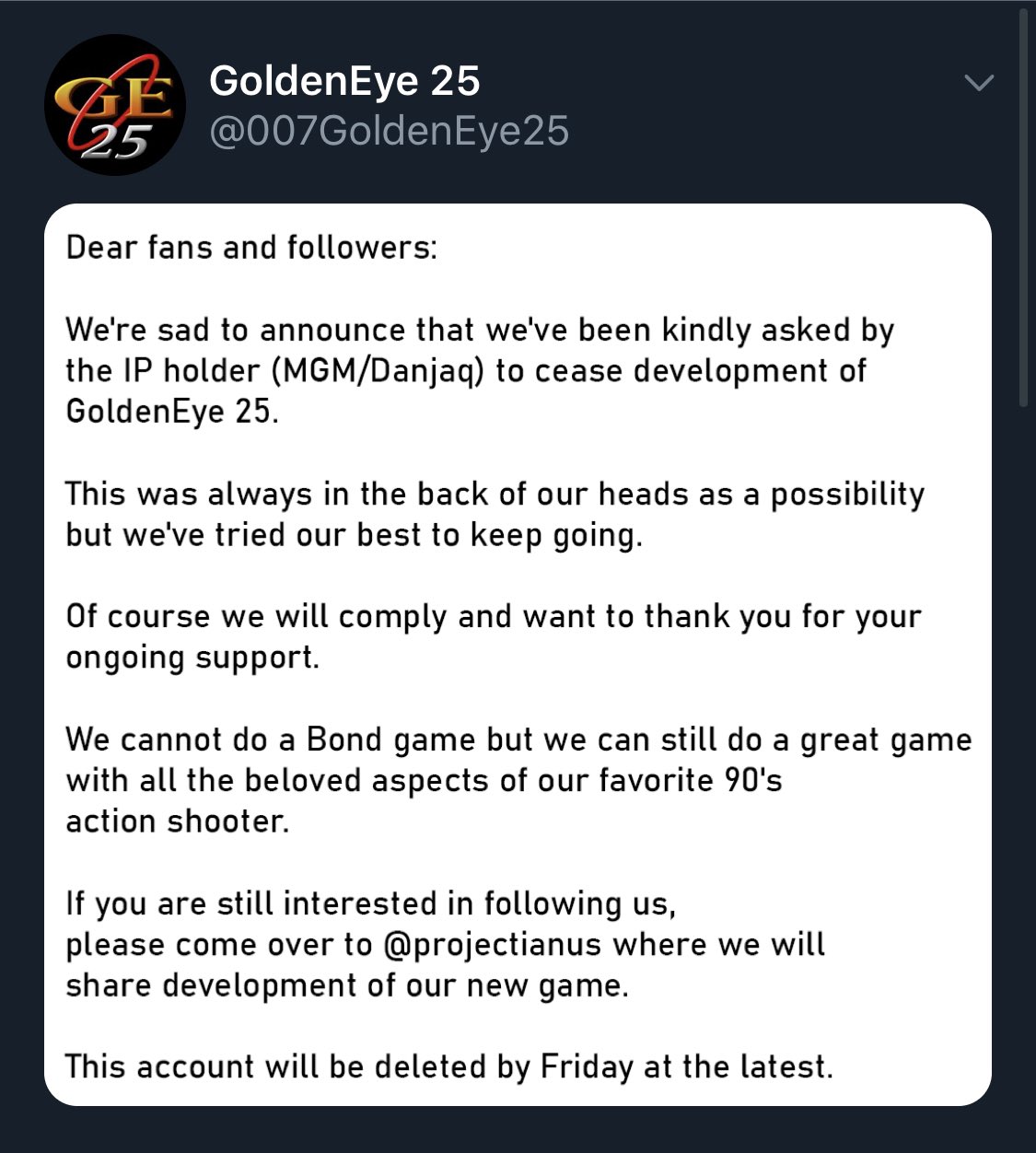 This isn't the first time fan remakes have gained a following and success. Just earlier this year, the final version of Black Mesa, a remake of the original Half-Life, released. It did quite well for itself and was even happily endorsed by developer Valve themselves. Considering that, it's a shame to see this hurt towards both preservation and passion towards classic games.
If you're keen to see what the teams doing now, you can follow the twitter of Spies Don't Die. This is quite the shifted project, with the bio reading 'New first person shooter inspired by 90's classics.' Let's hope we get some more positive stories of developers playing nice soon.