Early access is coming to it's end soon for this hell-raising, rogue-like, Greek mythology dungeon crawler! Hades will be exiting it's early access phase with it's launch of v1.0 later this year, also making it's debut onto the Nintendo Switch at the same time.
This announcement from Supergiant Games came with a number of other Indie game release dates from Nintendo's Indie World Showcase earlier this week, showing off some badass new animation and footage from the game running on the Switch.
Hades has been available on PC in Early Access since 2018 first through Epic Games, and a year later on Steam. Building it from the ground up with the communities has helped in the lead-up to its full release. Because of this, returning players will be able to transfer their existing progress cross platform from both Epic Games and Steam, across to their Switch consoles.
The games Final launch will also include a true ending, along with many other finishing touches and added flare. Supergiant Games believes that with the pick up and play nature of the game, that it made Hades a perfectly suited choice for on-the-go adventuring style of play for the Nintendo Switch. A no-brainer really.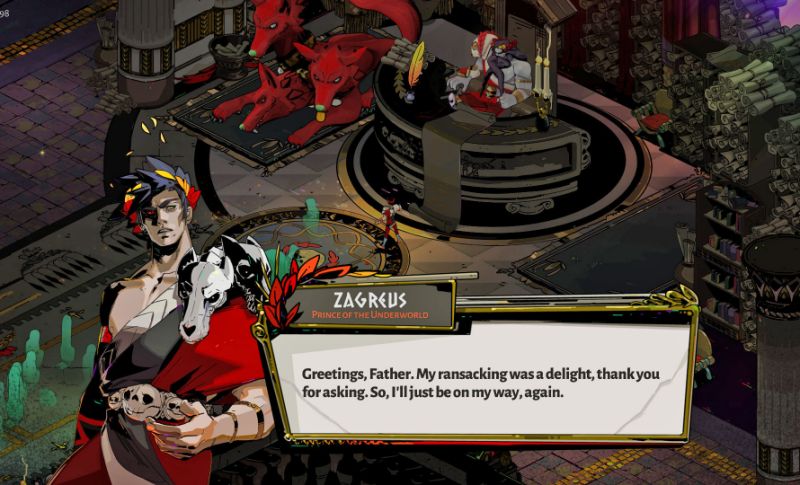 Supergiant Games have stated that they will be announcing a specific launch date once we get closer into spring. While Hades will only be available on PC through Epic Games and Steam, and on the Nintendo Switch, the studio is considering opportunities further down the line to bring the game to additional platforms. For now though, they would like to focus on mailing sure Hades v1.0 is preforming at it's best on it's existing platforms, and making it the best experience for players that they can before going ahead with anything more.
Now all that's left to do for the PC and Switch addicts is to settle in, charge up and brush up on your Greek Mythos knowledge before this colourful and thrilling game hits your screens in all its final glory!