Though some people may think that Batman and Robin are the most iconic "dynamic duo", I disagree. For me it's always been Sam and Max, the crazy dog and rabbit detective team who stole my heart back when I was a little (closeted) baby gaymer. During the Gamescom livestream on Friday, and via a new teaser trailer, it was announced that the duo are coming back! The title will be called Sam and Max: This Time It's Virtual and will be exclusive to VR.
Seeing as original devs LucasArts are no longer in the video games business, VR company HappyGiant are now taking the helm. The teaser shows classic Sam and Max humor, crazy enemies and also how the player will interact and become part of the team.
In their press release about the title, HappyGiant had this to say:
"For the first time ever, gamers will play not as Sam and Max, but alongside them, in virtual reality. Players will be recruited and trained as one of the few, the proud, the miscreant Freelance Police. As a new cadet, the player will be put through a series of graded courses set up by the duo inside an abandoned theme park, which probably harbors a dark and dangerous secret. ​As players progress, they'll put their new skills to the test in Sam & Max's neighborhood, as well as other locales that defy description".
HappyGiant are bringing in Sam and Max creator Steve Purcell to consult on the game design, art and story. Purcell has nothing but praise to bestow on the devs saying they are doing an "amazing job capturing the flavor of Sam & Max's bizarre universe." David Nowlin and Dave Boat, the original voice actors for Sam and Max, will also be returning to voice the wacky detectives.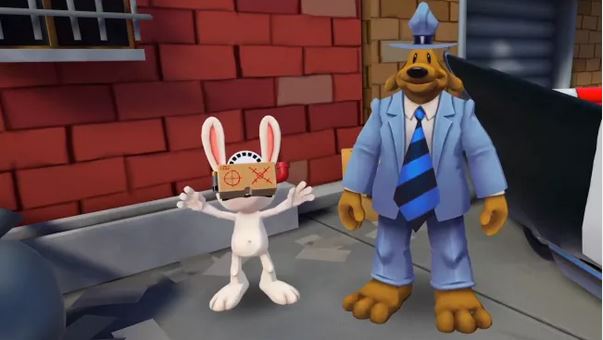 Sam and Max: This Time It's Virtual does not have a specific release date, but will be coming to VR platforms in 2021.