Mysterious, endearing, powerful can be a few words to sum up the Unknown 9: Awakening teaser trailer. It premiered at the livestreamed Gamescom Opening Night Live early this morning. It did its job in regards to teasing viewers, as it showed some exciting visuals that offered more questions than answers.
We do know a little bit about the game, due to Canadian devs, Reflector Entertainment, having this to say about the Indian child who is the main focus of the teaser. "Raised on the streets of Kolkata, India and haunted by visions of her own death, Haroona struggles to understand her mysterious innate abilities to manipulate the unseen….A mentor soon helps Haroona hone her gifts, teaches her to access the mysterious hidden dimension known as The Fold and propels her on a journey to unlock the mysteries of this new realm."
Reflector Entertainment's website shares a bit more about the game's story. They say that it will be a "paranormal mystery" where players can "delve into the secrets of the Leap Year Society" which are made up of 9 unknown immortal humans. These 9 hold the "keys to humanity's greatest mysteries." There seem to be three installments of Unknown 9, with the first being Awakening.
Reflector call themselves a "transmedia company" which means that they are involved in telling "stories across multiple platforms and media." These include TV, podcasts, blogs, graphic novels and of course, video games. Their podcast, Unknown 9: Out of Sight released three of its season one episodes just today, obviously in conjunction with the teaser trailer. They have also released a free to read Leap Year Society online novel entitled "Unknown 9 Genesis."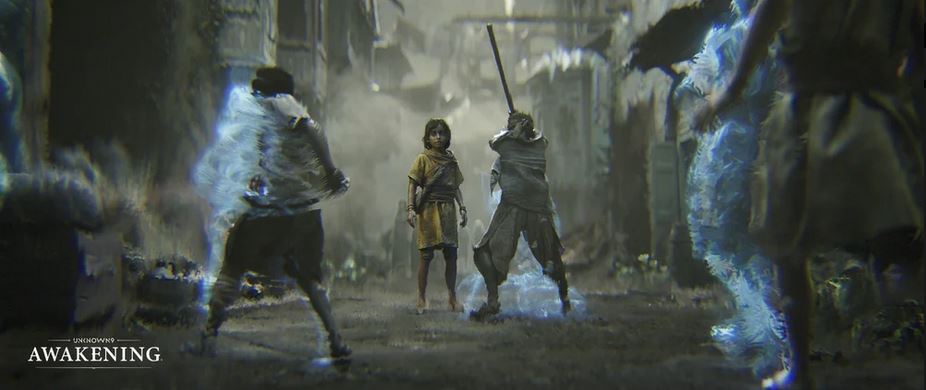 Though there is no release date for Unknown 9: Awakening it is believed to be releasing on PC and next generation consoles late in 2021. In the meantime to wet your Unknown whistle, you can listen to the Unknown 9: Out of Sight podcast wherever you listen to podcasts and also read the free Leap Year Society online novel here.