Ah, Untitled Goose Game. The simple game that saw you playing as a goose in a quaint little British town, raising hell. Locally made by House House right here in Melbourne, it garnered success and a cult meme following just last year. It was quite loved among the team too, receiving the third spot in Checkpoint's prestigious Game of the Year competition. Now, nearing on its first year anniversary, the fun looks to keep on rolling with a new and completely free local co-op mode. Yes, you can get honking along with a friend. Honk!
With a second entirely terrible goose joining the fight, an even larger barrel of fun can now be had. The update allows for the entire game to be played in co-op, honking at and pestering those damned villagers. This new goose also has the slightest different shade of beak and, most excitedly, an entirely new honk!
Also on offer is the ability to have one goose carry the other in a box, and even engage in a fun little tug 'o' war of all the various items found across the town. Worst comes to worst, the two of you locking that geeky child in the phone booth together will be a blast.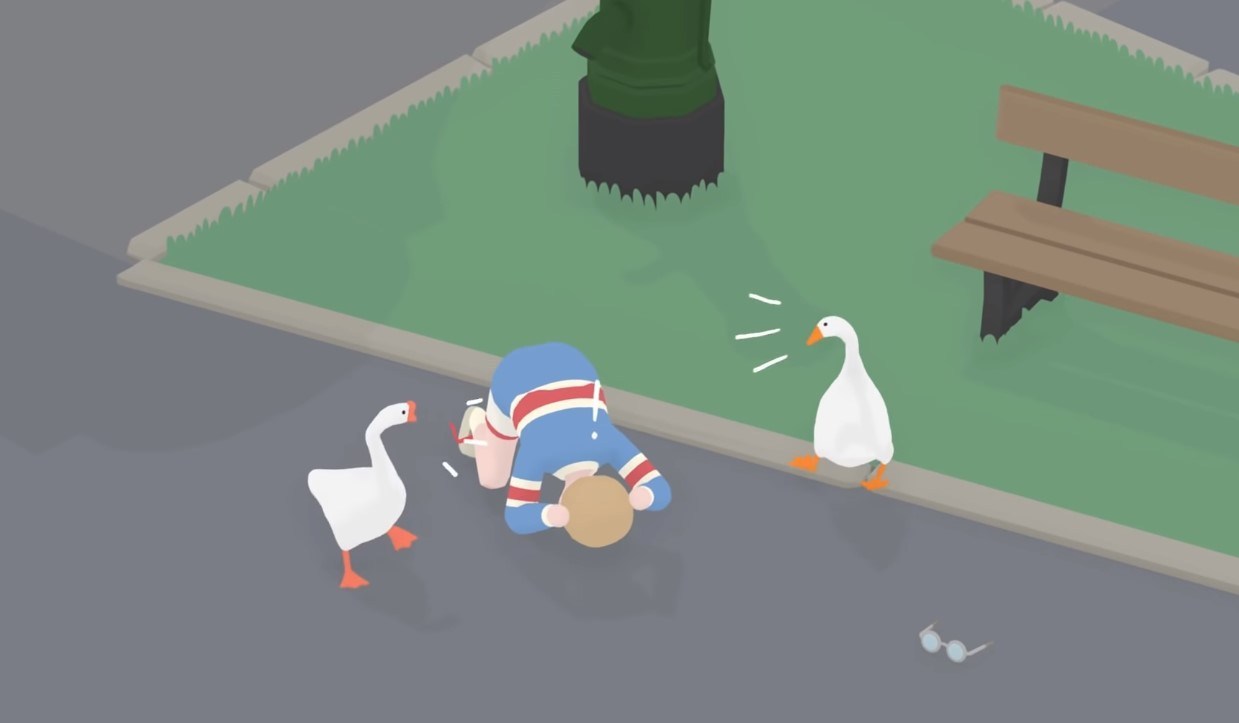 This free Untitled Goose Game update will be coming to Xbox One, PlayStation 4, Nintendo Switch and PC (lining up with its Steam release) on September 23rd. If that isn't enough to whet your goose appetite, a boxed physical edition of the PlayStation 4 and Nintendo Switch versions will be coming. This'll include the game on disc or cartridge, a map of the village, a neat little catalogue of all the collectibles the goose can get its hands on and even a 'No Goose' sticker! This drops September 29th. Get honking and terrorising!