WWE 2K Battlegrounds could very well be the injection of fun that the WWE video game universe desperately needs, and some more details have been unveiled about the game modes you can expect to play in the game, along with details on the Campaign Mode.
I'll let Brock Lesnar's advocate, Paul Heyman, explain.
The campaign mode is probably the most interesting part of this; while previous trailers have highlighted the chaos of the arcade-style wrestling brawler hybrid, it seems like an effort has still been made to create a sort of story, that is about as wacky as you'd expect from WWE in general. Through a comic art style, you team up with Paul Heyman and Stone Cold Steve Austin (two characters I wouldn't normally associate as getting along), searching the globe for new Superstars for an all-new WWE brand. You play as one of seven newly created superstars and travel across regions completing goals and unlocking other wrestlers, power-ups and items.
The trailer highlights some customisation, arguably one of the main things the WWE video games have been known for, in Battleground Challenge Mode. There's also your standard match types, including one-on-one, tag team, triple threat, fatal four way, steel cage and the popular Royal Rumble. King of the Battleground offers a sort of last superstar standing mode with other online players,
WWE 2K needed a refresh like this, so that the team can focus on creating a better mainline entry into the series in 2021; by then, we imagine it will be taking advantage of next-gen hardware as well, so it's important they get it right. In the meantime, I'm more keen than ever to knock my opponent right into the waiting mouth of a giant alligator. Aren't you?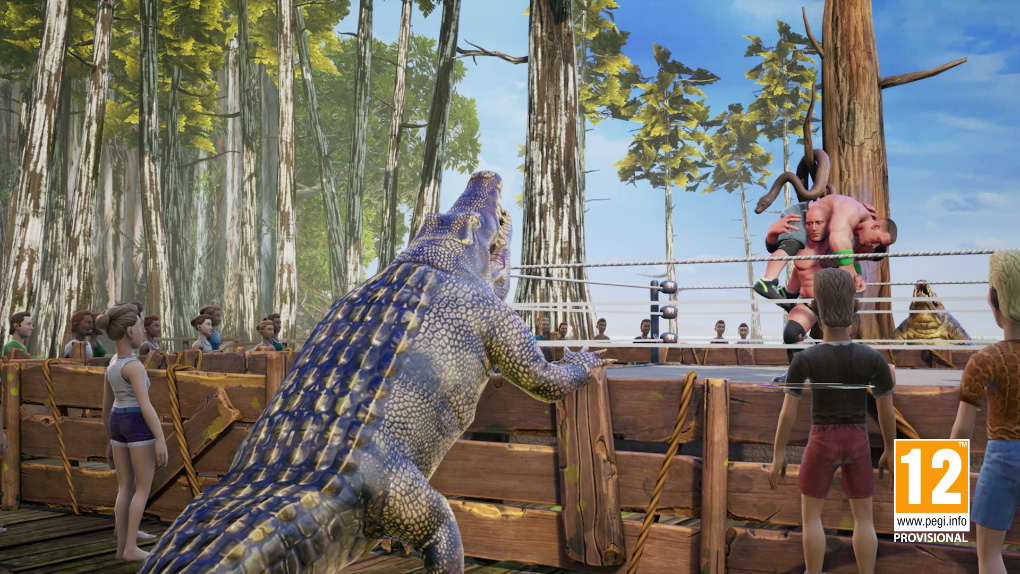 WWE 2K Battlegrounds is available September 18 for PS4, Xbox One, Switch and PC.