Nintendo may have recently made a splash with the announcement of Super Mario 3D All-Stars, but I am always looking for something that provides a breath of fresh air, a unique perspective not often explored. This is why the new indie title Adios took my attention and ran away with it when the new trailer launched via GameSpot earlier this week:
Adios is currently in development by Mischief, with the story involving "a pig farmer that decides he no longer wants to dispose of bodies for the mob. What follows is a discussion between him and his would-be killer." This premise alone sets up what could be a very interesting story and one that I have not seen represented within gaming before.
You will apparently spend the day on the farm with a hitman who has visited to have a body disposed of, par for the course in your line of work here but as luck would have it he is also a close friend of yours. This is when you announce your plans to retire from the business of feeding corpses to pigs for the mob. "How you respond will determine the rest of your life," the Steam page says. With the added complication that your hitman friend "will be forced to kill you if he can't convince you to stay."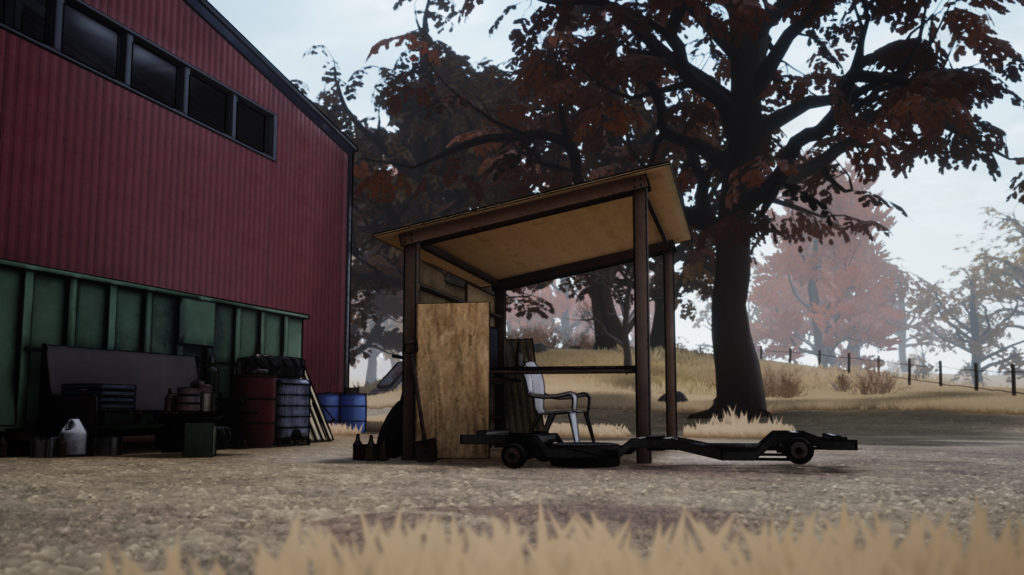 Exploring the other side of what happens in the hitman realm does make for an interesting setup, and Adios seems to be going for a more thought-provoking experience, hopefully, filled with plenty of dialogue that keeps the story entertaining. Seeing that decisions you make in the game are supposed to alter the final outcome, it will also be interesting to see just how much you can influence the story yourself.
There currently isn't a lot of details about this game, nor is there a planned release date for the PC and Xbox One versions, but the short snippet that we are provided does promise an interesting setting that could be well worth spending time in, along with uniquely gorgeous art aesthetic.