London-based developers Team Woodsalt have announced the release of their first game, Woodsalt, launching on PC and Nintendo Switch in October this year. A narrative-driven adventure inspired by 90s JRPGs, Woodsalt promises a quirky, relaxed experience that lets you explore its futuristic world at your own pace.
Following the mysterious awakening of protagonist Emcy after a thousand years of cryo-sleep, players will be able to journey through the sprawling city of Nu-Terra. This city is filled with bizarre inhabitants (including a dog with a space helmet, which speaks to me on the purest of levels) and is contained within a massive bubble. Emcy will uncover secrets, form relationships, and complete extensive quests. Developers state that Woodsalt is "free from fetch quests or filler, every chapter a full piece of the overarching puzzle and wanderlust of the city."
Several key features of the game are shown in its trailer, including an unusual art style, toeing the line between classic chibi-JRPG and a mysterious Twin Peaks vibe. A complex, choice-driven narrative promises multiple endings, with a further intriguing quote from the trailer: "No filler. No fetch quests. No wrong answers. No right answers."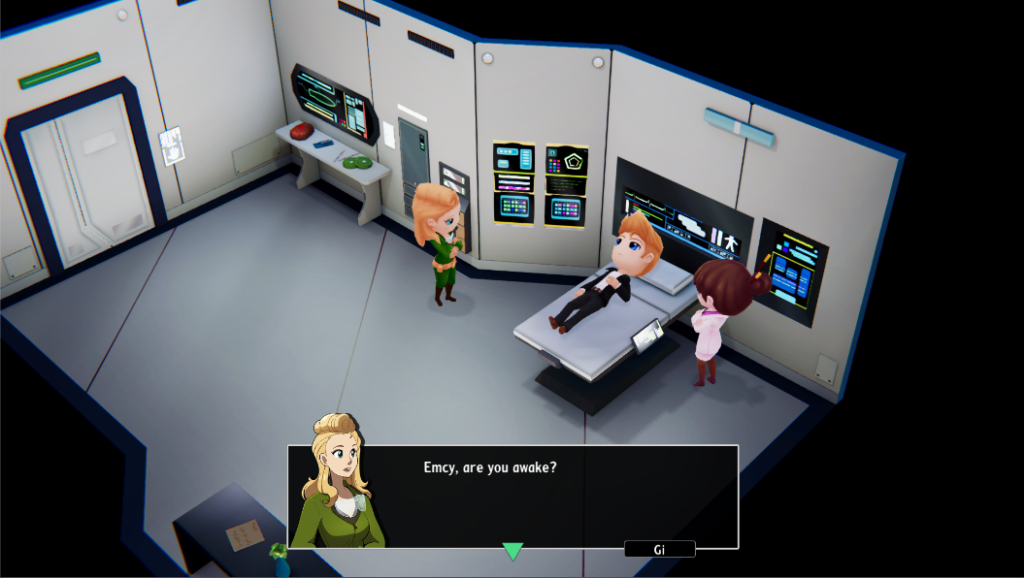 Team Woodsalt claim that they are making this title from a desire to chill out and play a game without stress. There is no levelling and no dying, and they describe it as "an interactive book with free-roam." With inspiration drawn from the Persona series, adventure games, and anime, Woodsalt looks like a nostalgic low-stakes thriller for the story lovers.
You can find Woodsalt on Steam or the Nintendo Switch eShop from 13th October, currently set to retail at £19.99 (around $35 AUD). What are your thoughts on this chilled-out title? Make sure to keep up with Checkpoint on Facebook, Twitter, and Instagram for all of our latest coverage, including any further Woodsalt news!