The live event and convention scene has been all but non-existent this year due to COVID-19. They are incredibly high-risk events, and so it's understandable that PAX Aus will not be taking place in 2020. This event usually occurs in late in the year and is an opportunity for developers, publishers, and gaming fans to come together for a weekend of gaming, socialising, and getting your hands on those sweet, sweet pins. But we aren't going to completely miss out, as PAX organisers have done the only thing they could do, and move the convention to the digital platform. PAX Online is about to kick off, and while it won't be exactly the same, it still has a lot of what PAX has to offer.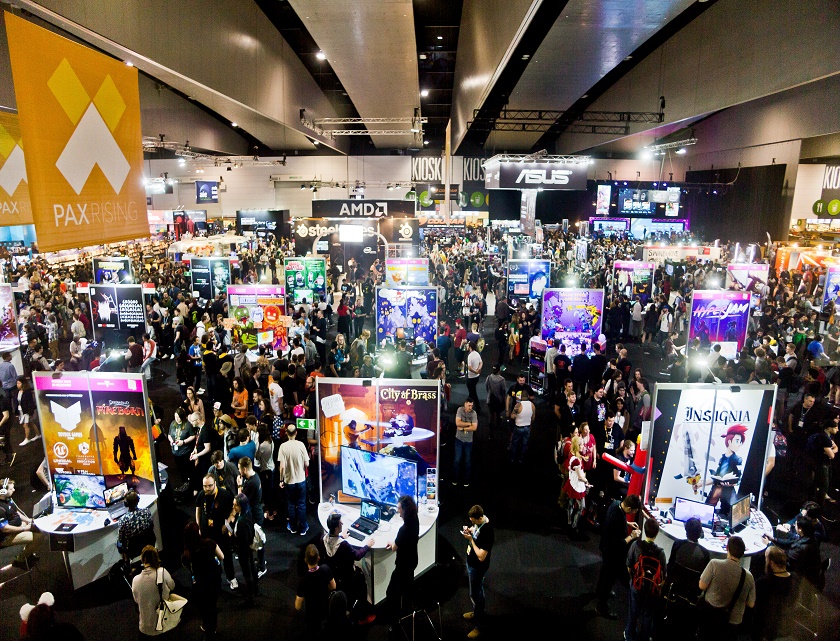 PAX Online officially runs from the 12th of September to the 20th – a whole 5 days longer than usual. But Aussie PAX-goers will want to be aware that going by our local time, it will actually kick off after midnight on the 13th, which is this Sunday. You'll want to visit the website to find out exactly when that is in your time zone. As it's online, it's completely free to attend, which is amazing considering the usual fee of $65-ish per day the physical event asks for. And yes, that's right: it's a 24/7 event.
PAX's official discord is where all the magic is going to happen. Expo events, gaming competitions and tournaments, community chat and pin trading – it's all held on Discord. The discussion has already begun, so jump in, customise your PAX experience, and begin the fun a little early! There are different channels for console gaming, PC gaming, RPGs and tabletop, and more, so it will be easy to find your crowd. And yes, don't worry, you can still spend to your heart's content. The PAX merch store is up and running, with the usual delights such as pins, clothing, and accessories.
The tournaments and gaming events include awesome titles like Risk of Rain 2, Rocket League, and all-day Civilization VI. As for the video content like panels and speedruns, they'll all be available on PAX's Twitch and Youtube Stream. There's a massive list of events, so go check out the full schedule on the PAX Online website. For anything you've missed, Streams and panels will be uploaded at a later time. they've even figured out a way for us to explore the Expo Hall from the safety of our own homes, though we don't have a lot of information on exactly how this will be achieved. We'll find out when the event starts!
The Checkpoint team got to sit down with Luke Lancaster, one of the content managers of PAX Online. According to him, the digital Expo Hall is where we'll have the opportunity to check out all the cool indies that might be hitting the stores soon. He was also able to confirm that there will also be participation from AAA developers, but he'd be "strung over coals" if he revealed too much about what that would entail. After explaining to us how PAX online was going to work, but he also touched on how PAX may change in future years. "I definitely think there will be a flow-on effect from this show. One thing we have always tried to do, which we have a much better understanding of this year, is how to be always on and engaging with our audience beyond the 3 days," he said. "Based on what we've built here… there will be stuff we will have done during this show that we want to carry forwards."
Luke gave us a full rundown PAX Online, and you can listen to the full interview on our show Checkpoint Gaming tomorrow at 2 pm on Joy 94.9, or on your podcast provider of choice if you happen to miss it. Hope to see you on the (digital) PAX floor!