If there was ever a time to get into esports, it has to be now. Alienware and Team Liquid have opened a new esports facility in the Netherlands, and it looks jaw-droppingly cool! They've open the doors just shy of the 10 year anniversary of the partnership between the two companies. Although most gamers would be familiar with Alienware, some may not be so with Team Liquid. They are the number one esports organisation in the world and have so far competed in 1,801 tournaments earning them over 35 million dollars.
Liquid has an Alienware training facility in Los Angeles, but this new home is their first in the EU. The choice to open a facility in Utrecht, Netherlands was made as Team Liquid was formed in there by Victor "Nazgul" Goossens when he had the dream to build an organisation that provided not only training but a healthy lifestyle for pro esports players. Goossens said of the new facility and their decade long partnership with Alienware:
"Alienware have helped us to realise dreams we couldn't even articulate in our earliest days. This facility is truly a testament to our shared values as an org: sustainability, care for our players and for esports as a whole, and elite performance in all that we do."
Not only does the facility have its own in-house chef that cooks up to three meals a day, seven days a week, it is also, obviously, decked out in the latest Dell and Alienware technologies. At one point in the above clip, Mike Milanov, Team Liquid's Chief Operating Officer, shows off the server room that has upload speeds of 7696.88Mbps and download speeds of 9306.56Mbps! The 1060m2 facility also includes:  
●        World-class practice and scrim rooms to facilitate enhanced training
●        Onsite athlete accommodations and gym allowing for rest and recovery
●        State-of-the-art technology from Dell Technologies & Alienware enhancing the functionality of every room
●        Custom Team Liquid art and branding
●        120-person viewing party zone
●        Bullpen-style open office
●        Sustainable construction by Venhoeven CS & AHH Architects, using bio-based and recycled materials, an efficient cooling installation system, and smart acoustic and light systems. It is also located one minute from Utrecht's city centre and central train station, minimising travel distances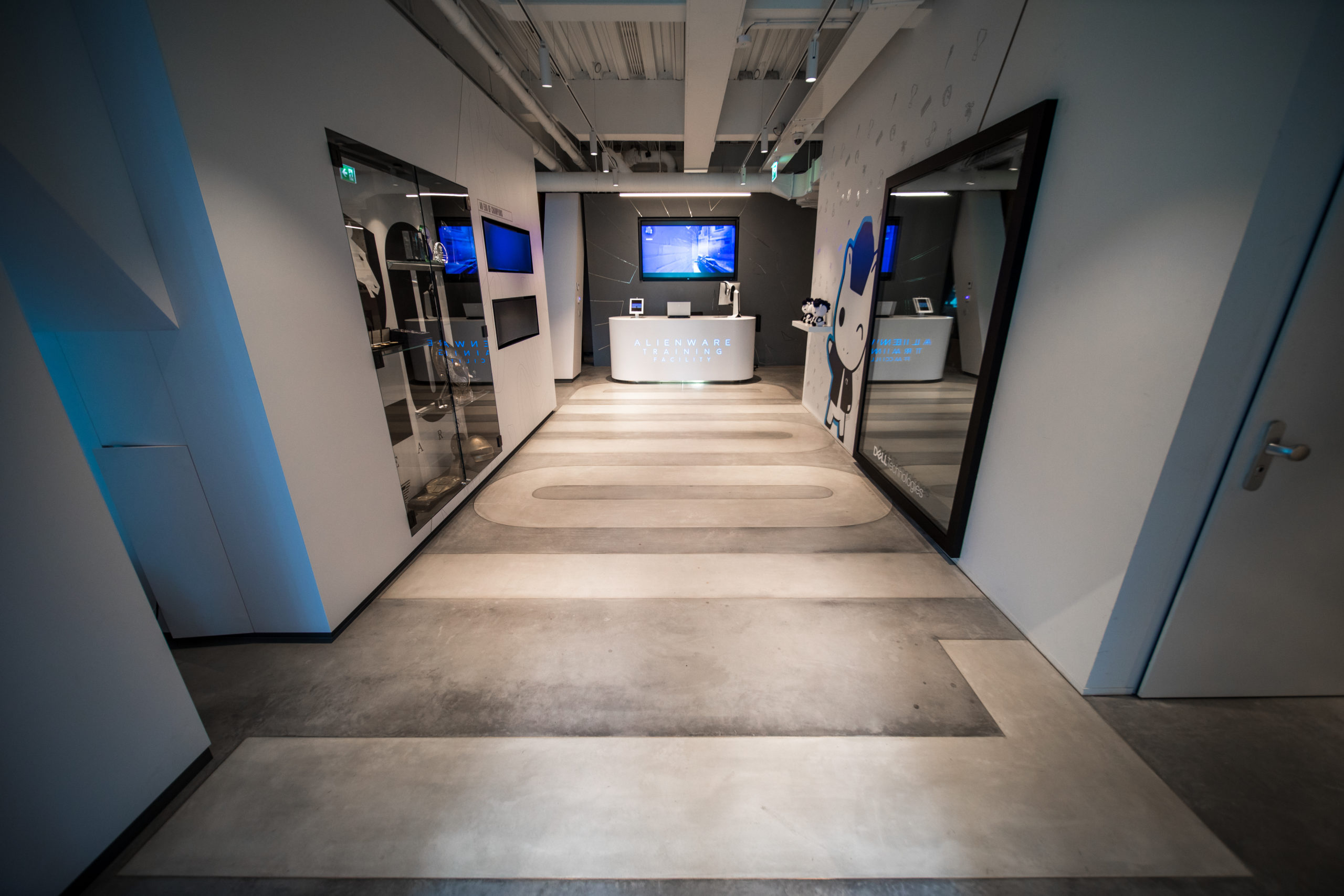 Though the facility unfortunately isn't open to visitors, Milanov has promised more virtual tours and photos of the facility very soon! For now, you can check out more photos and clips of the facility here.