Hosting a charity stream is commonplace these days, providing influencers and charities with an approachable way to state their cause and raise funds, whilst also giving the community some good valued entertainment in return. Canteen is now teaming up with a host of Aussie influencers to steam Krunker.io and raise money for the canteen charity.
For those who may not know, Canteen is an Australian not-for-profit charity that provides tailored support to adolescents and young adults (AYAs) aged 12-25 who are impacted by cancer, whether their own diagnosis or a close family member's. Certainly, a fantastic cause to raise some funding for.
The stream is partnering with Yendis Entertainment where participants will be playing the popular 3D browser-based FPS krunker.io across a multitude of game modes including Defuse, Boss Rush, Hardpoint, and Deathrun. Featuring the aforementioned rotating series of unique game modes from Krunker, the tournament will see two teams of seven creators going head to head in an effort to secure wins, rack up points and claim victory all while raising awareness for Bandanna Day and drawing attention to the positive impact Canteen support services have on young people impacted by cancer.
"The entire krunker.io team is excited to support the Canteen Bandanna Day in cooperation with Misfits Management Group. We are looking forward to a thrilling event that will support a great organisation" Says Krunker.io co-developer Sidney De Vries, on behalf of the team.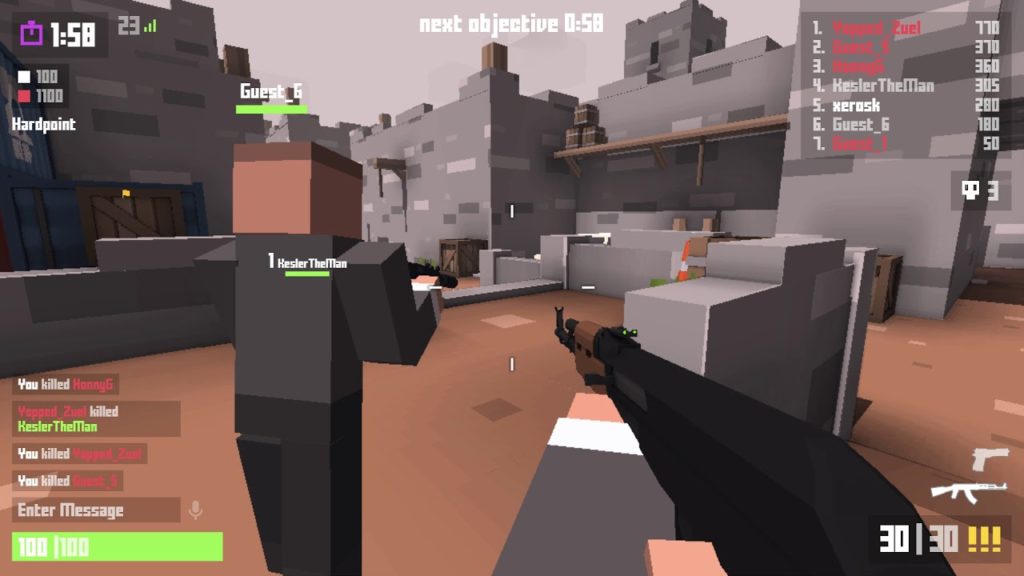 The tournament is set to be played on custom maps, designed specifically for the game modes and will feature bespoke Bandanna Day branding. These maps will be available to the public on Friday 30 October, and across the weekend for a limited time.
Featuring nationally recognisable faces, fan favourites and Krunker.io representatives, the two teams will be competing for a $10,000 AUD prize pool, provided by Yendis Entertainment, which will be donated on behalf of the winning team to Canteen.
Australia's Misfits crew will lead one team featuring Fitz, Swaggersouls, Inotorious, Zuckles, Mau, Tobyonthetele joined by Krunker streamer HeyimZed, and will face off against local Aussie talent Loserfruit, Crayator, Berticuss, Aliythia, HeyimBee, Bordie and Quack. Australian shoutcaster and streamer Aussie Antics will be calling the action throughout the night, as a dedicated commentator for the tournament.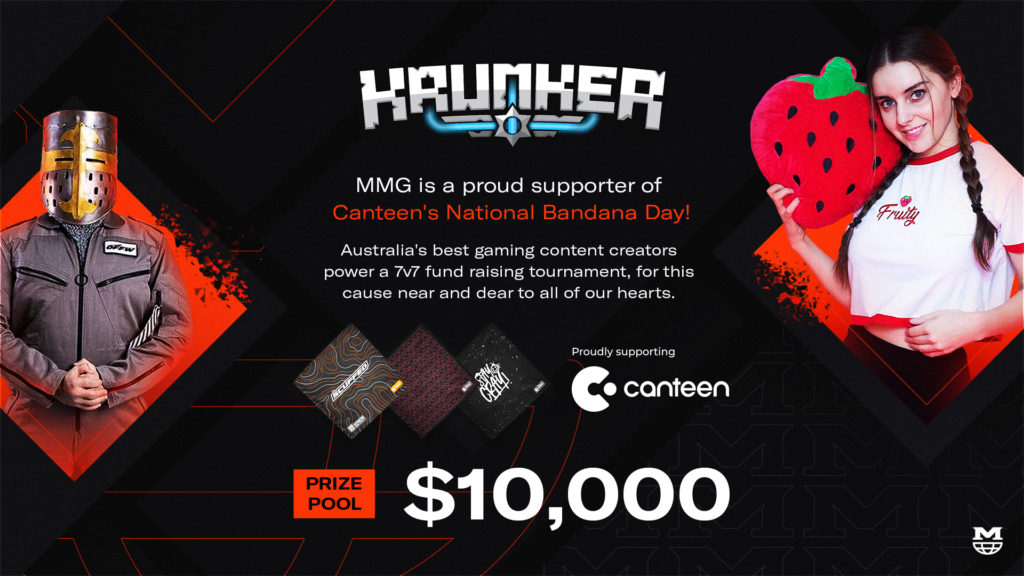 Krunker.io players will also be able to purchase in-game cosmetics for their character and items with the Canteen partner code, with proceeds being donated to Bandanna Day. Fans of The Misfits, Loserfruit, and Crayator will also be able to purchase real-life custom influencer bandannas from Scuffed.store/canteen, with all proceeds also going to the charity. Fans are also encouraged to donate directly to Canteen's Bandanna Day at www.bandannaday.org.au.
You will be able to tune into your favourite participating streamer's channels to watch all the action pan out, kicking off at 8:00 pm AEDT on Friday, 30 October.