Red Hook Studios have announced that Darkest Dungeon 2, which was unveiled back in early 2019, is heading to Epic Games Store Early Access next year. The the developer has also dropped a teaser trailer for the follow-up to the original Lovecraftian dungeon-crawler called "A Glimmer of Hope".
"The eagerly awaited follow-up to Red Hook's smash hit gothic horror RPG!", reads the game's description on the Epic Games Store. "DDII will test your mettle and drive you to the brink of madness. Armor yourself with purpose and provision your party for the journey ahead. It will be arduous." Players can add Darkest Dungeon 2 to their wishlists now, although the game will not be available to play until 2021.
The teaser unfortunately does not provide much information on any gameplay updates or new classes coming with Darkest Dungeon 2. The character models in the trailer seem to be 3D rather than the 2D characters featured in the first game, suggesting some graphical overhauls. Red Hook Studios have stated that both the gameplay and visuals will see "a significant tune-up" compared to the original Darkest Dungeon. There is also set to be a focus on enduring a gruelling journey, rather than "cleaning up your backyard".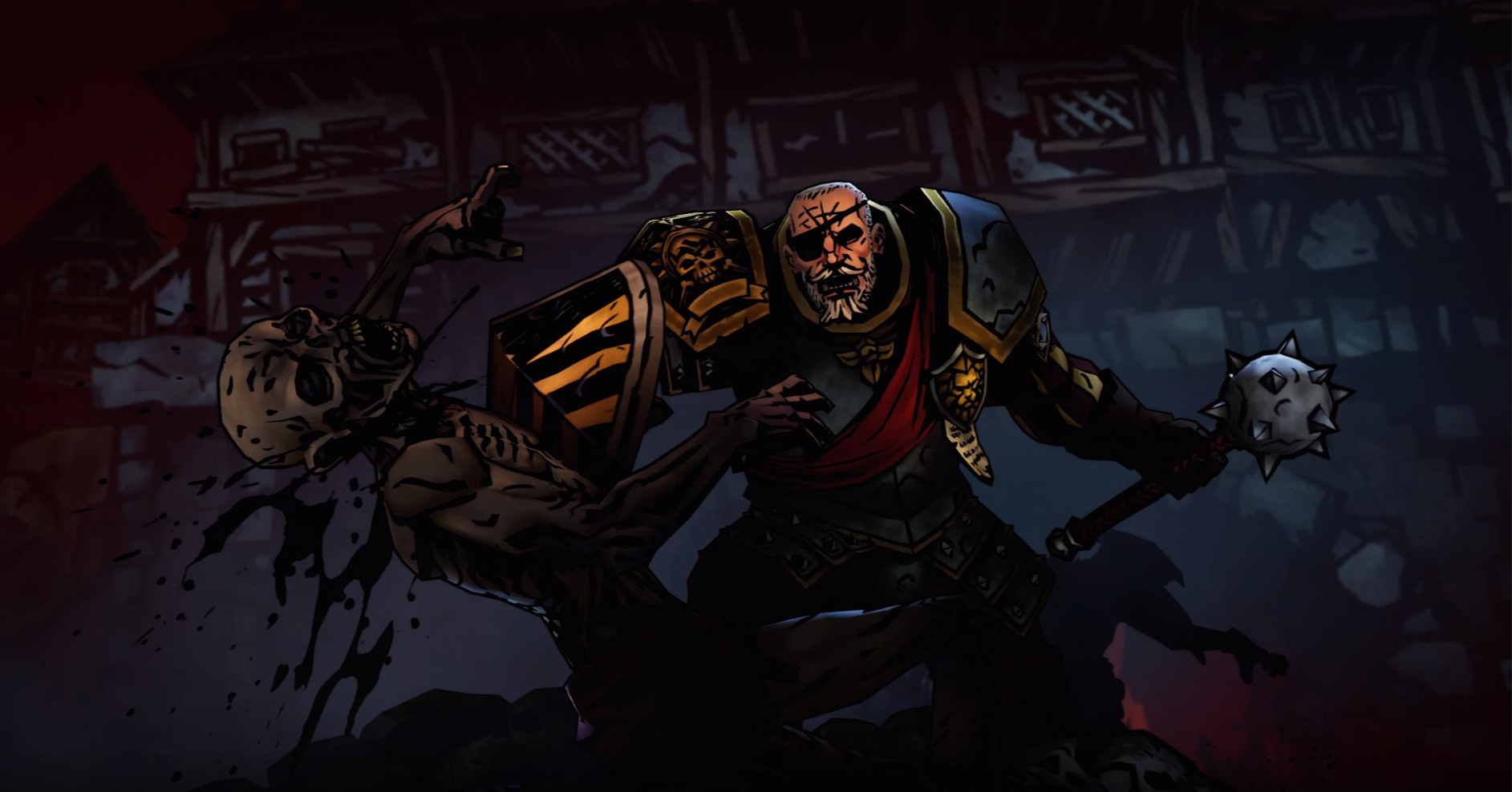 The original Darkest Dungeon also debuted on Early Access back in 2015. The game went through many changes throughout development as Red Hook Studios listened to player feedback. Darkest Dungeon 2 will also surely benefit from that same level of direct player interaction while in Epic Games Store Early Access. It is not yet confirmed how long it will be exclusive to the Epic Games Store. Based on the first game's distribution, it will likely head to other platforms and storefronts when it officially launches.
In the meantime, Red Hook Studios is also crowd-funding  Darkest Dungeon: The Board Game, which is still raising funds and can be backed on Kickstarter. The board game is a cooperative game for 1-4 players as they vanquish threats and obtain treasure, to eventually delve into the Darkest Dungeon itself.