Get ready to be wowed by the newly released gameplay footage of NBA 2K21 captured on the soon to be released PlayStation 5.
2K, the publishers behind this title and the recently released Mafia: Definite Edition released NBA 2K21 in September 2020 for Nintendo Switch, PS4, Xbox One and PC. However, like many other devs and publishers, 2K are making sure that one of their most popular gaming titles is also available on next-gen.
Greg Thomas, president of Visual concepts, had this to say about the newly released gameplay clip: "Never before have we been able to deliver this level of visual fidelity and realism in a video game…. (this) is the standout title that best delivers the promise of next-gen: truly revolutionary graphics, lighting-fast load times and incredible new features and gameplay only possible on next-generation hardware."
The gameplay shows an exhibition match between the Dallas Mavericks and the Golden State Warriors. The footage presents "next-gen textures, physics (and) animations." You can see that the player's movements have been "rebuilt" as their faces are so lifelike. When a member of the Mavericks makes his way on to the court, the crowd looks alive and just as realistic as the players. This is because devs Visual Concepts have created "more than 150 unique AI-driven characters."
The game will also include a new Rail Cam that brings players closer to the action than they ever have been before. This Cam works off the Bubble Cam from previous games. There will also be "new on-court animation and collision engines" which will make gameplay "smoother" and "tougher."
2K will be releasing new information across "three Courtside reports" beginning tomorrow. These will include information about core gameplay features such as major changes to MyPlayer builder, MyCAREER, MyLEAGUE, MyGM and WNBA. There will be more information about Neighbourhood, which is "the biggest expansion of NBA 2K's online basketball community."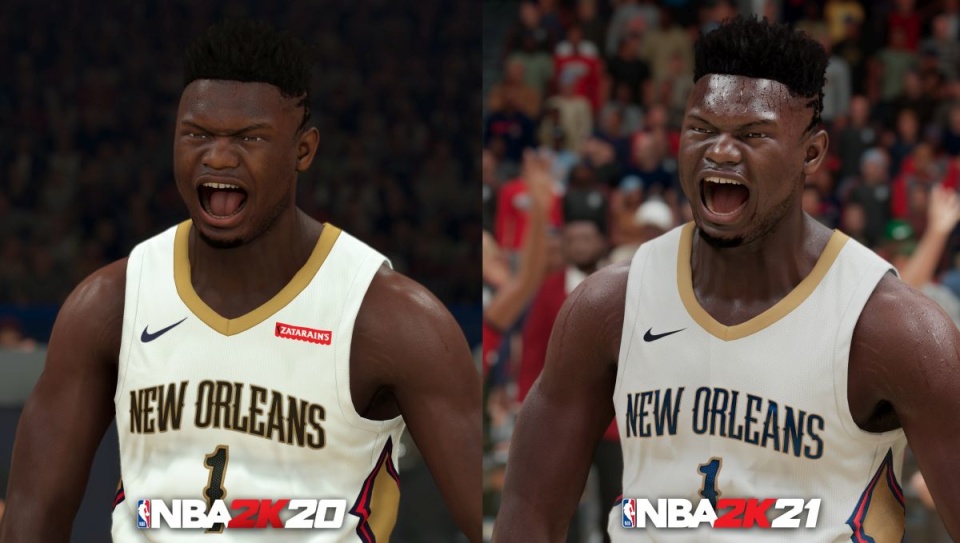 NBA 2K21 will be out on Xbox Series X on the 10th of November, 2020 and on the PlayStation 5 on the 12th of November 2020. The game will therefore be a launch title for both next-generation consoles.