With Star Wars: Squadrons in players hands for several weeks, they've had plenty of time to grind for loot. Now, fellow starfighters can work towards getting even more new gear. That gear in itself commemorates the upcoming launch of The Mandalorian's second season and can even see you netting a miniature Baby Yoda. The announcement comes from a 'pilot briefing' from publisher EA and developer Motive Studios.
However, this Baby Yoda dashboard flair doesn't come alone. The IG-Series Assassin Droid can be used as an alternative figure on your dashboard. Additionally, hanging flairs such as a model of the Razor Crest Gunship or a Beskar Ingot are also on offer. Topping it off, players can earn holograms of either the horrid Blurrg or Bounty. Yay for more Mandalorian goodness, but isn't Baby Yoda really the takeaway here?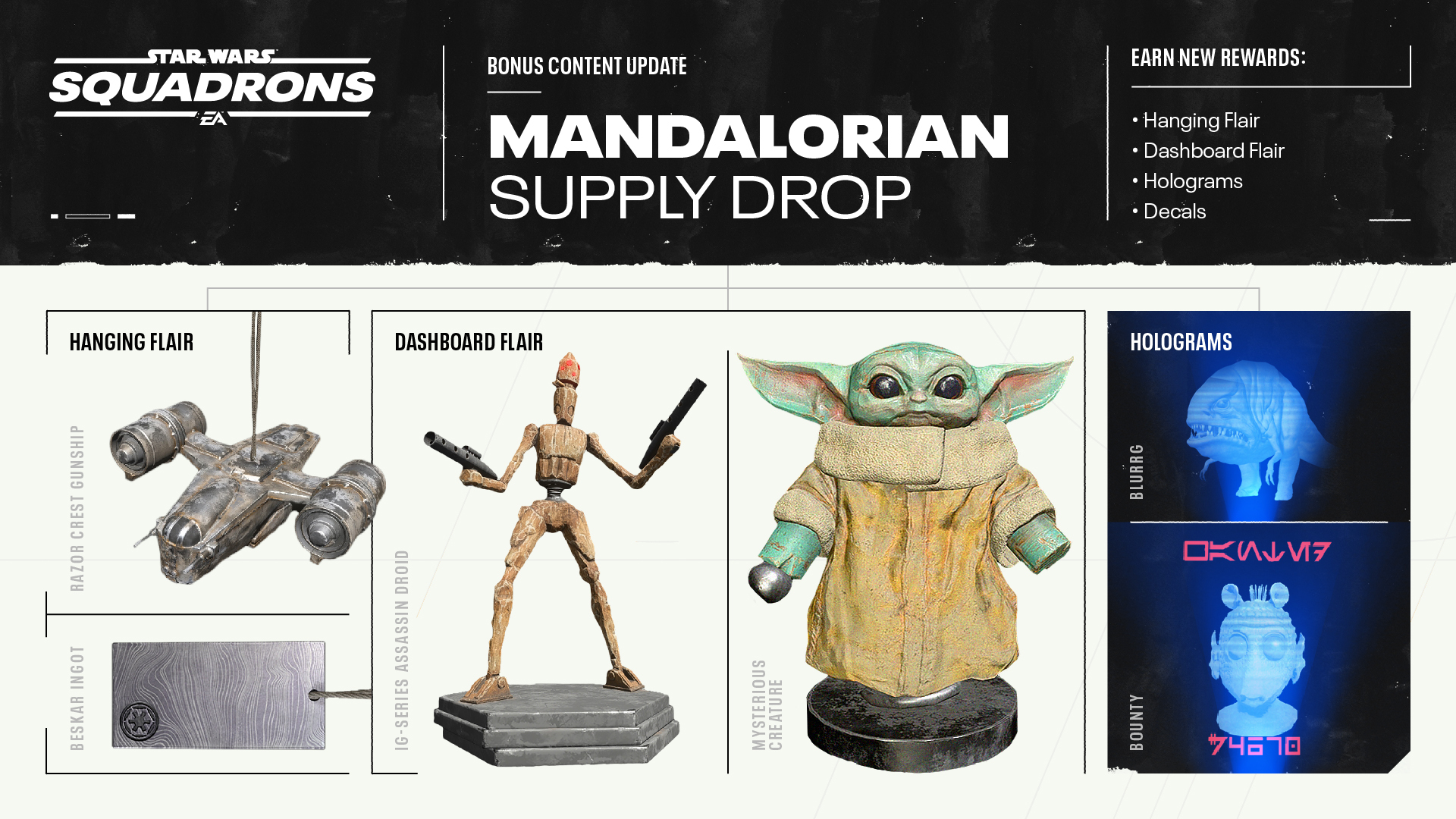 Having reviewed the game for Checkpoint, completing its campaign and jumping into a decent amount of multiplayer, I thought I was done with Squadrons. Turns out, nope! All Star Wars seemingly needs to do is flash an adorable little Baby Yoda cosmetic and the goblin part of my brain will be satisfied. Guess it's time for me to jump into the cockpit once more and grind towards earning the adorable little child.
Those keen on some more Star Wars: Squadrons goodness won't have to wait too much longer. The entirely free Mandalorian Supply Drop update is due for the game on Wednesday October 28th on PlayStation 4, Xbox One and PC. You're mine soon Baby Yoda!